"Truth be told, there are only two kinds of Twitter users: those that want more followers and those that lie." – Guy Kawasaki.
With so many social media platforms on the rise, there is a constant deliberation to choose the best for marketing your brand. While every platform has it's pros and cons, Twitter is undoubtedly one of the easiest platform to grow and get followers on.
"47% marketers believe Twitter is the best social media channel for customer engagement."  Being an easy to use and fast – moving platform, it can help your brand grow and be industry-relevant.
Here are a few easy steps to get more genuine followers on Twitter fast –  
1. Know how much and what to tweet
Co-Schedule's data states that 3-5 tweets on a regular basis is a good number to drive maximum engagement.
Unlike Facebook or Instagram, Twitter needs a different but crisp content strategy. Your Twitter feed should be active with engaging and fresh content to attract potential followers.

Remember that your tweets should not be only promotional. Use content from your followers, industry articles, statistics, trending news related to your business or a company update.
2. Know when to tweet
"Brands get the most engagement during weekdays in the early and late afternoons."
Share your tweets depending on the audience and time zone.  Talking to followers when they are online would give you the required exposure for your brand. You don't need to do everything manually, you can schedule your tweets beforehand.
3. Give more importance to visual content
Tweets supported by any kind of visual content always get more likes, comments and shares than those without visuals.
Good quality content always works. Text-based tweets are not wrong, but images will definitely get people to look at your post without simply scrolling by. And if it interests them, you'll get new followers. The current trend shows posts coupled with a meme or a GIF to be greatly successful among the audience. Even viral videos are a great hit in present times.
"Infographics are shared 3 times more than other images and video content is most likely to be shared 6 times more than a normal tweet."
Be it informative or entertaining, visual content can indeed be your best bet on Twitter.
4. Tag, Retweet, Reply
You can schedule your tweets, but not your replies. Moreover, the brand page should not come across as if it is completely operated by bots. Tagging, replying and retweeting are a must if you want to keep your followers.
Engaging with your followers on a regular basis with prompt replies to tweets increases interaction and your brand becomes more human, thus grabbing attention. Remember that a one-word reply will not have the same impact that a proper thoughtful response will.
Retweeting  your followers is another good way to build loyalty and increase visibility – and a way to get new followers.
5. Keep your profile optimized
A brand profile should look friendly and human in order to attract new followers. In order to do that, profile optimization is necessary. Ensure that the page has a clear profile picture, whether it is a high resolution brand logo or a face.
Apart from that, the profile should be complete with a proper description, infused with industry keywords and relevant hashtags. Moreover, giving  a clue to your followers about what you do and your brand personality is always a plus. A fine-tuned profile will always have a positive first impression.
6. Use the right hashtags
"Tweets that have at least one hashtag get 12.6% more engagement than tweets without one."
On Twitter, hashtags almost work as a form of SEO to increase searchability of your posts. It is indeed one of the quickest ways to increase followers on your page. For example, industry hashtags can be used for sharing professional content or community hashtags like #MondayMotivation, #DIY, etc to drive engagement.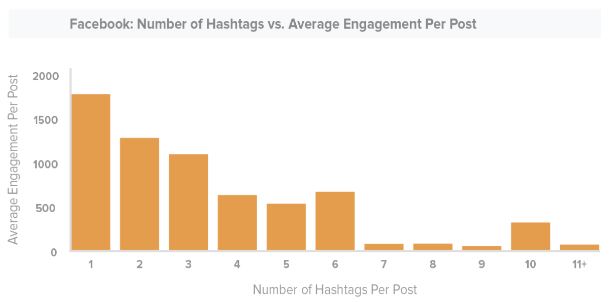 Tip – Hashtags are great, but overusing them is not. Too much of hashtags can make your tweets look spammy and distract people from the main point.
7. Promote your account beyond Twitter
Last but not the least, promoting your account on other channels is also a good way to increase followers.  It can be done through marketing campaigns and website promotions. You can also include it in promotional emails and blogs. The link to the Twitter account can also be shared in the 'About Us' section of other social media channels.
Getting more Twitter followers for your brand will not happen by chance, there is proper planning involved to get the desired results. Following these small steps can make a big difference to get new leads and customers for your brand. To know more about how you can make the best use of Twitter for your brand, leave us a message and we'll get back to you.
"Business has only two functions – marketing and innovation." — Milan Kundera (Czech novelist, playwright and poet)
Online marketing includes any form of advertising that is conducted using the internet. This kind of marketing can be performed organically or can be paid for. It requires a number of effective strategies to get into the right direction.
Following are 6 aspects that comprise online marketing:
1. Search Engine Optimisation:
SEO is an organic method to boost the visibility of a brand on search engines like Google and remain on top of search results. Due to this reason, 61% marketers recommend improving SEO as a top priority for brands. Communicating the right information to search engines is very important to rank high on search results. SEO is also focuses on creating user friendly websites that are appealing to the audience and can drive engagement.
2. Search Engine Marketing:
It is the fastest way to rank a brand's website on the top of search results and drive traffic from targeted audience on an everyday basis. It involves a number of activities to promote a brand's website and increase its visibility in the search results. It uses a paid advertising platform such as Google Adwords to target searched keywords. Marketers pay Google to run their ads to drive traffic to a brand's website and generate sales.
3. Content marketing:
72% marketers believe that relevant content creation is effective for SEO. The objective of content marketing is to attract visitors and convert them into customers and the customers into repeat buyers. Content can be marketed in various other ways like webinars, infographics, social media or videos. If executed correctly, it can act as a growth driver for a business.
4. Affiliate Marketing:
Affiliates market products for other brands either directly through their own website or through email marketing. It involves the selling of products or services through partner sites like "Publishers". The advantage that affiliate marketing has over other forms of online marketing is that, it involves low risk and it is a pay for performance type of marketing. It is helpful for brands with a small budget who are unable to bear huge marketing costs. It is generally used to drive incremental sales for a brand.
5. Email Marketing:
Email marketing is useful for a brand having a large number of subscribers. Here, a brand has to balance automation with a personal touch. Email- marketing is a cost effective measure that is easy to execute. The effectiveness of an  email-campaign can also be measured through analytics. It helps to create an active and powerful follower base. E-commerce shoppers who receive multiple shopping cart emails are 2.4 times more likely to make a purchase than those who receive only one follow-up email.
6. Social Media Marketing:
Social media marketing uses a single or multiple social media platforms to engage with customers, build relationships and promote products or services. The main aim of social media marketing is to increase exposure and broaden customer reach. One-third of the world uses social media platforms regularly. 92% marketers focus more on building the follower count since this type of marketing is free and unrestricted.
The ultimate aim of online marketing is to create awareness about a product or service, boost visibility on search engines whether by ranking or advertising, drive engagement, build customer relationships, increase the number of followers, increase sales and generate ROI. For more information on how you can leverage online marketing to your advantage, leave us a message and we'll get back to you.
"Video is the way we hang out with friends, the way we pass the time, but the way we watch it is changing. Teens might be watching less TV, but they're watching more creators online." – Kevin Systrom, Chief Executive at Instagram.
The second most popular social media platform on mobile, Instagram has recently launched Instagram TV (IGTV) – a new app for watching long-format videos. IGTV has been launched "keeping in mind the younger generation of content consumers who are spending a considerable time on mobile devices watching videos."
IGTV allows liking, commenting, sharing videos via direct messaging and providing suggestions. Here, the channels are actually individual account holders – and accounts can be created free of cost.
Here are the top features that IGTV has in store
–
You can put up a video as long as 60 minutes, and it can be played in full length, vertical mode for comfortable viewing.

The videos can be shared directly via DM (Direct Message) option with your followers.

IGTV can also be accessed from the main Instagram app, even if you don't have the IGTV app.

The application has a simple user interface. There is no need to search for videos of your followers, it starts playing them automatically. Apart from that, the app also shows videos based on likes and interests.

Unlike Instagram stories, the videos do not disappear after 24 hours. These videos can be viewed till the time they are not manually deleted by the channel.

Viewers can subscribe to your channel so that they do not miss any single update. All new updates are notified with a Call Out button on their Instagram account.
While this new innovation has excited all social media lovers, this is no doubt an excellent opportunity for brands and marketers to connect with the audience in a more creative way.
Here are top 3 reasons how you can use IGTV for your business
–
1. Reach out to more people
What's new will attract people like bees to honey. IGTV, at present is a brand new concept and it's a brand new opportunity for businesses to project themselves in front of a new audience as well as existing followers. With 1 billion people on Instagram, this feature can also bring back dormant users on the platform to check what you have to offer.
IGTV comes with a "Following " tab where your followers can access latest content easily. Once they subscribe to your channel, they will receive alerts whenever something new is posted – thus encouraging engagement as well as discoverability.  
2. Display your creativity
Think of it this way – now you'll have not 60 seconds but 60 minutes to inform your followers about your business. IGTV can be the perfect digital canvas where you can showcase your creativity and get people talking about your brand. For example, if you're conducting a fashion show, the whole event – starting from behind-the-scenes makeup to the final walk on the runway can be shared with your online followers.
Apart from this, IGTV is also a great option if you are using influencers to promote your brand. For instance, beauty tips and tricks work well on Instagram. IGTV can be used for a complete makeup tutorial or DIY beauty hacks.
Tip: Put up a teaser for your IGTV content on Instagram story to spark interest among your followers and drive more audience.
3. Make purchasing easier
Normal Instagram posts do not allow posting a link along with the video, but on IGTV you can add a link along with the video description. Use the channel to introduce products in a friendlier way, let users browse through diverse categories and shop on the way.
It is a good idea to always include a CTA button on every IGTV video for users to learn more about a certain product, visit the website or make a purchase.
IGTV may or may not be ideal for your business, but it is definitely worth a try if you are using other channels for sharing content like Facebook, Twitter or YouTube. To know more about it can help you promote your business, leave us a message and we'll get back to you!
According to a recent study, almost 90% of content used to promote brands are visual. Our brain processes images 60 times faster than words and since visual content drives more engagement than other forms of content, it makes Instagram more popular than other social media platforms.
Visual storytelling has become even easier with Instagram due to the option of "multiple-image post", also known as Instagram carousel. Brands use this feature to drive engagement, refine storytelling, enhance the beauty of news feed and also optimize placement of ads.
Following are 5 creative ideas to use Instagram carousel:
1. Share step by step tutorials:
Create quality content based on a course of events with each image showing detailed steps in a long process. For example, a brand that prides itself on its unique manufacturing can showcase the entire process using the carousel format. Food businesses can showcase easy recipes and skincare brands can show what ingredients go into their product etc.  
2. Highlight special events and share photos
:
Instagram carousel makes for a great event showcase because you can upload up to 10 images at once. It helps to commemorate special moments and bring together otherwise dispersed photos and information.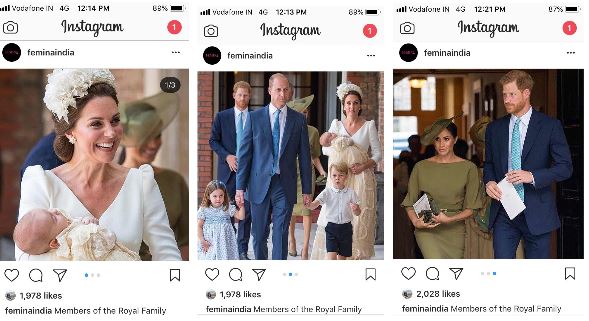 3. Showcase products:
68% of Instagram's audience follows a brand's profile and that makes it a great platform for brands to showcase their products. The carousel creates a scrollable catalog in a single post. Themed arrangements can be followed to display products.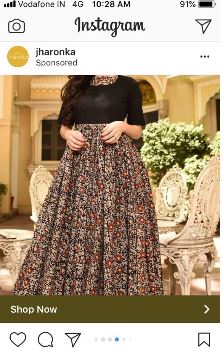 4. Showcase Different Offers:
At present, only one caption per post can be added, even in a multiple-image post. However, you can add text to each image to highlight the same or even different offers. This way, brands can showcase a line of products and all their advantages. The Shop Now, Learn More or Install Now CTA button at the bottom also helps to drive interactions.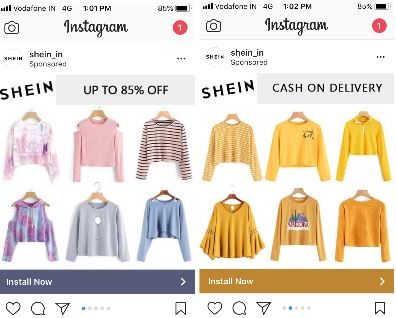 5. Integrate more videos:
The amount of time users spend watching videos has increased by 80% in 2017. This shows that audiences engage more in audio-visual content than in static photos.Through Instagram carousel a brand may post upto 10 interesting videos on a single post making a total of 10 minutes of video content.
Instagram is a versatile tool for brands to market themselves. Here, images bring ROI for a brand. Carousels can be used to add depth to the Instagram news feed, increase engagement, drive sales and make it easier to share content without overwhelming the audiences' news feed!  
To know more about how you can use Instagram carousel for your business, leave us a message and we will get back to you.
"Smart work pays best. Trust it." – Conor McGregor
Knowing how to work smart while getting the same results is what really matters. Rather than spending hours on tasks which could be automated, focus on minimising effort. Everyone can benefit from using apps or extensions available on Google Chrome.
Whether you are a blogger, SEO expert, a web developer or even have nothing to do with digital marketing, there are tools which you can use to increase productivity and improve time management. These tools, or extensions have specific applications depending on your requirement.
Why Google Chrome?
Chrome is a browser that is easily compatible with most extensions and add-ons. Due to its smooth operability and universal nature, most developers upload their programs on Chrome. Hence, a simple yet effective browser like Chrome is the most appropriate platform for beta versions of applications and extensions.
Below is a list of tools that serve to satisfy all needs.
1. Hashtest
A hashtag while not imperative, is very useful to segregate content and make discovery easier. Coming up with a strong hashtag is vital for instant attention to your posts. Simple and effective hashtags can easily gain momentum and may end up on trending lists.
This simple extension lets you input any phrase in the form of a hashtag and the four legends ranging from best to useless will be used to tag your input.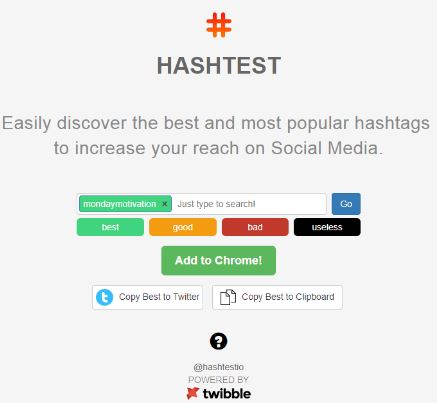 2) Boomerang
When you're dealing with hundreds of emails on a daily basis, managing them can become a pain. You can use Boomerang to help you manage your inbox better. You can schedule mails to go out at a particular hour of the day and even temporarily archive an unread message which is automatically brought back for you to read later.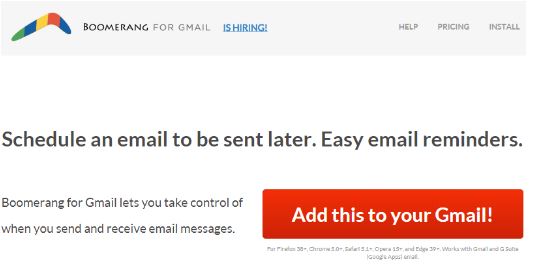 3) Grammarly
Grammarly is quite a popular extension with content writers. Not just long-format, you can even check emails for incorrect grammar. It also helps in tweaking content and singling out any syntax errors.
Not only does it fix mechanical errors but also recommends qualitative improvements to a word or sentence. It helps you set the overall tone of what you write.
4) GIPHY
Giphy helps you express yourself in a more animated manner. It has a vast repository of GIF files which are either created on-site or are uploaded by contributors. Giphy has gained a lot of popularity because of its availability of content appropriate to multiple situations.
The next tool may be tough to get used to but it is one that we all need in this age of distractions.
5) StayFocusd
StayFocusd blocks all unnecessary websites for you to focus only on work. It provides a high level of customization and you can set the number of times a particular website can be viewed. You can also set the amount of time you want to spend on each website. If you surpass the limit, the particular web page will not be accessible for the rest of the day.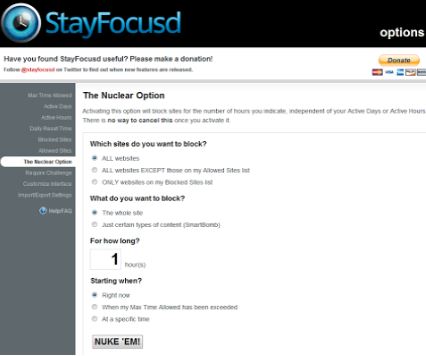 6) LastPass
If you make a list of all the important websites or social media channels you are a part of, you would notice the huge number of credentials generated. These credentials are vital and often time-consuming to alter. This is where LastPass comes in. Using its extension, you can create one master password which is then used to access all passwords across channels.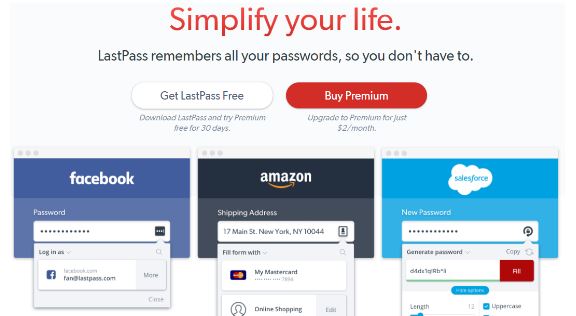 7) Night Mode Pro
Hours and hours of reading on a screen is bound to hurt your eyes in the long run. This is especially true for those who work constantly in front of a screen. Night Mode is an extension that inverts the colours on a website in such a way that it becomes gentler on the eye. It also darkens parts of the screen which are extremely bright. This makes reading on a screen easy and comfortable.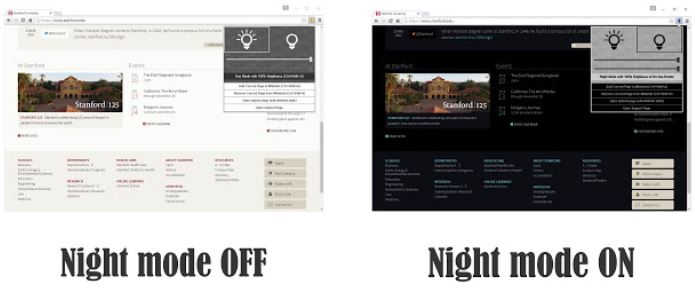 8) Buffer
This one is really helpful if your job is to manage social media content, multiple clients and multiple channels. Using Buffer, you can schedule posts across multiple channels and even specify the exact time upto a minute.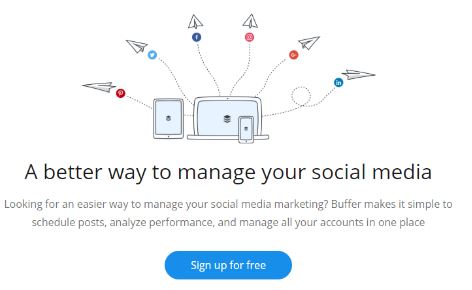 9) What Font
Another great extension for digital marketers and especially designers is What Font. This extension helps you identify particular font styles without opening different software.
'What Font' will allow you to identify fonts from the web-page itself.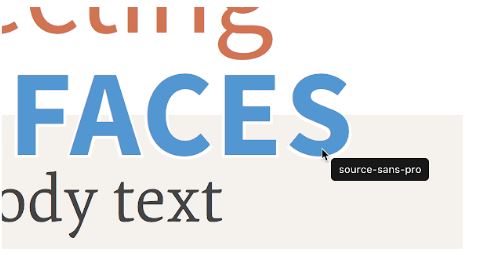 10) iMacros for Chrome
If your job entails working on a webpage, you could use this extension to easily review past steps and make any changes that would otherwise be overlooked. The problem that comes up is in the form of syntax errors through lines of code. You can even record a particular step which needs to be repeated throughout. For example, if there is a line of code which comes up multiple times, you could simply add a preset and automate it.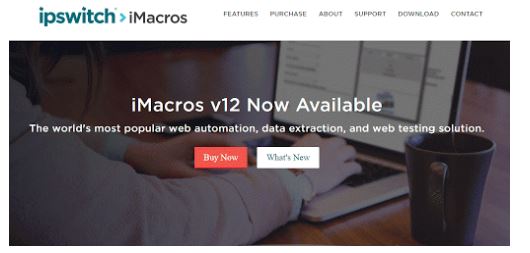 The above list is by no means an exhaustive one and we would love to hear your recommendations in the comment section below!
There are 3.196 billion social media users worldwide as of 2018.
Whether to connect with people, share news, ideas, photos or videos, shop or sell online, review business or establish a relationship with customers – social media has varied uses for different people.
There's a fact about social media – everybody is doing it, so you need to do it well to get noticed. There are different types of social media networks that can help to spread the word about your business. Each platform offers its own advantages and you have to choose one that best suits it –
Here are the perks of using different types of social media –
1. Social networks – Facebook, Twitter, LinkedIn
Usage – To connect people and brands online
When Facebook and Twitter started out, they provided services as simple as letting people know what you were doing and what's on your mind. Today, however they have become 'relationship networks' that help people and brands connect to share ideas and information.
Be it brand awareness, customer service, relationship building, market research or lead generation, these core networks offer a plethora of services that can benefit your business. Moreover, with the rise of mobile internet, Facebook, Twitter and LinkedIn have seamlessly integrated into everyone's life – be it reading news, sharing vacation photographs or finding a new job.
2. Media sharing networks – YouTube, Instagram, Snapchat
Usage – To find/share photos, videos, live videos as well as other media
Like social networks, media sharing networks are also important for engagement, brand awareness, lead generation and other goals of social media marketing. It provides a platform where people as well as brands can upload and share photos, videos and live videos.
"Visual posts produce 650% higher engagement than text-only posts." This is what makes Instagram or Snapchat a great platform to connect with the audience and encourage them to always come back for more. Media sharing networks are actually where real engagement takes place, which is crucial for actual sales and loyal customers.
3. Discussion forums – Reddit, Quora
Usage – To discuss and share opinions and information
Discussion forums can be considered to be one of the oldest forms of communication on social media. It is also a great resource for doing market research. However, you need to be careful about separating your ads and posts as you wouldn't want to come across as spam to the users.
Quora and Reddit are sites that people visit to know what everyone is talking about and to share their opinions without inhibition. So businesses can actually get brutally honest customer opinions here.
4. Content curation networks – Pinterest, Flipboard
Usage – Discover, discuss, save and share new and trending ideas
Content curation networks are like the powerhouse of inspiration and creativity where people look for new ideas and information. By including such channels in your social media plan, it can provide your brand windows of opportunities to build brand awareness and keep the audience engaged.
Ensure that the headlines and images on your website or blog are optimised so that these networks can access and share your content easily. Pay special attention to the featured images as they are the window display of the pins and need to be featured well.
5. Review networks -TripAdvisor, Zomato
Usage – Find, share and review information about products or services
Almost 90% customers read online reviews before making a purchase as it is an important deciding factor before taking the final call. Positive reviews are like social proofs of the claims brands make and negative issues, if handled well can make unhappy customers happy.
Your brand should be able to gather positive reviews and handle negative ones well. User reviews have gained a lot of importance and should not be taken lightly at all.
6. Blog publishing networks – Medium, WordPress, Tumblr
Usage – Publish, discover and comment on online content
According to Hubspot, 53% of marketers say blogging is their top content marketing priority.
Content marketing is indeed a great way to keep your audience engaged, build your business while generating leads and boosting sales. Be it traditional blogging platforms like Blogger and WordPress, microblogging sites like Tumblr or social publishing platforms like Medium, all these networks allow brands to upload content online that encourage reading, commenting and sharing.
There are numerous social media platforms that you can use, all for different purposes. Some can be very important for your business, while some should be avoided – it all depends on your brand. The ideal social media strategy will include a mix of all channels so that you cover your base with every type of audience demographic. To know more about the social media platforms that you should use, leave us a message and we'll get back to you!
Instagram has over 800 million monthly active users, globally. 25 million brands have a profile on Instagram and over 200 million users visit one brand profile everyday. Looking at the statistics, it is clear that Instagram is undeniably one of the most important social media platforms for brands.
Due to algorithm changes, there is no assurance that a brand's Instagram audience will be able to view all posts of the said brand. Hence it is necessary to change the approach of reaching out to audiences to stay at the top of their Instagram feed.
Following are 9 ways through which brands can drive engagement and increase their followers on Instagram:
1. Make use of Instagram Stories
This feature was launched in 2016 and allows brands and users to create and share content that disappears in 24 hours. Stories help brands drive engagement and are a good way to launch a campaign. By 2018, 68% of brands will create content for Instagram stories.
2. Hire a professional photographer
Instagram is a visual platform. Great images, therefore drive more engagement and even lead to higher website traffic. Whether you sell clothes, home products or even a service, good looking images are a prerequisite to performing well on Instagram. Thus, if you do not have someone in-house with great photography/ photoshop skills, invest in hiring a professional photographer each season.
3. Stream live videos
According to research, live videos drive around two-thirds of internet traffic which means that these videos are heavily viewed and consumed.
In 2016, Instagram permitted brands to launch live videos directly from the app. Live videos help gather larger audiences, increase interactions and help the brand appear on top of the news feed.
4. Stay updated with current trends
Following current visual trends can make a brand stand out from others and drive more engagement. For this, creating a visual strategy is a must.
According to a study, 60% of top-notch brands create a separate strategy for photos on Instagram. Most top brands post images by maintaining a consistent filter, lighting and tagging locations.
5. Post on the correct day and time
According to research, the best time for posting images and videos for brands and businesses on Instagram is either during lunch i.e. 11am-1pm or in the evening, between 7pm-9pm. It is a good idea to share posts during off work hours instead of posting it at anytime of the day.
A recent study also revealed that weekday posts drive more traffic than weekend posts with Sunday posts driving the least amount of engagement for business and brands.
6. Use more hashtags
Instagram is the best place to make use of hashtags. When a user clicks on a hashtag from a post they are viewing, it leads to a page with similar hashtags. This allows people to scroll through related images and helps them engage with new profiles.Therefore using popular hashtags will drive more audience, increase number of followers and extend the reach of a brand. Using the right hashtag also helps a brand appear more often in the news feed with greater reach.
7. Promote user generated content
9 out of 10 people online trust user generated content more than traditional ad content. User generated content brings a certain authenticity to a brand. Users provide genuine information about a brand's product or service, thereby boosting brand credibility with the audience and naturally attracting more followers.
8. Influencer marketing
Influencer marketing is hugely popular especially on Instagram. Brands may choose to approach an influencer with thousands of followers or may choose to tie up with an influencer with a more niche audience. This depends on the brand's own targeted audience and product/ service.
Influencers have a certain credibility attached to themselves that they bring to the brand they endorse. Like users, they are considered to be a more credible source since the posts involve personal opinions. Influencer marketing when done right, helps to generate vast awareness and brings the brand closer to its target audience.
9. Host Contests
Running a contest on Instagram is a great way to increase page engagement and beat the Instagram algorithm. It is also a great way to increase the number of followers. Statistics say that 39% brands plan on hosting contests in the coming year. An off-beat and engaging contest with set rules drives maximum engagement.
Instagram is a highly versatile platform where brands engage with and sell their product to the online audience. Since audience engagement is the foremost concern for a brand on Instagram, finding innovative ways to do it is very important to improve overall engagement, increase interactions and promote the brand.
To know more about how you can use Instagram for your business, leave us a message below and we will get back to you.
There is no doubt in the fact that digital marketing has invaded all our lives, surpassing traditional marketing techniques. But surprisingly, 46% brands still do not have any digital marketing strategy.
While a well planned online strategy is integral to keep up in this competitive market, knowing the right techniques to reach your goal is equally important. There are a lot of techniques available to help a brand create a powerful and long lasting impact on the audience. Read on to know a few of the most important ones –
1. Content marketing
According to Statista, content marketing is the most effective digital marketing technique in the opinion of marketers worldwide in 2018.
When it comes to conversions, content marketing is undoubtedly one of the most dependable technique. More and more businesses are polishing their content marketing strategy to increase ROI.
Analyse, research and then discover the type of content your target audience is reading and sharing to build an effective content marketing strategy. Amplify your strategy with influencer marketing by taking help from bloggers or celebrities. Monitoring and tracking your performance along with keeping a tab on your competitors are also important things to remember while planning your strategy.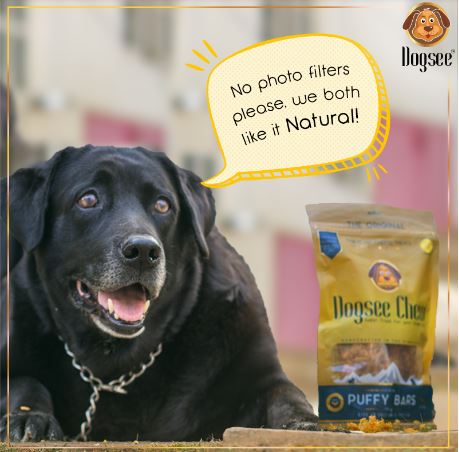 2. Big Data
Big Data offers great customer insights that help you make data-driven decisions when it comes to marketing campaigns. The three Vs of Big Data – Volume, Velocity and Variety – help leverage data from multiple sources to promote effective digital marketing.
Customer experience is always on the priority list of every marketeer, and Big Data can provide real-time information to ensure a great experience along with higher sales and faster customer acquisition.
3. Market automation apps
Automation of campaigns with the help of online marketing techniques is undoubtedly a powerful digital marketing technique that is known to produce effective results. Marketing automation apps include all such apps and software that can promote your business automatically, like automated email marketing, tweets, etc.
Marketing automation can streamline segmentation, lead generation, customer lifecycle marketing, retention, cross-sell, up-sell and ROI measurement – thus acting like a 'system of record' of all marketing information.
4. Mobile optimized Marketing
"Mobile search and Internet usage has surpassed desktop activity."
More and more organizations are embracing mobile responsive designs to make the most out their digital marketing campaigns.  With Google following the 'mobile first mantra', it is all the more important to pay attention to mobile optimization as it can affect search engine results.
Build mobile responsive sites that have proper CTA buttons, relevant content and minimal load times.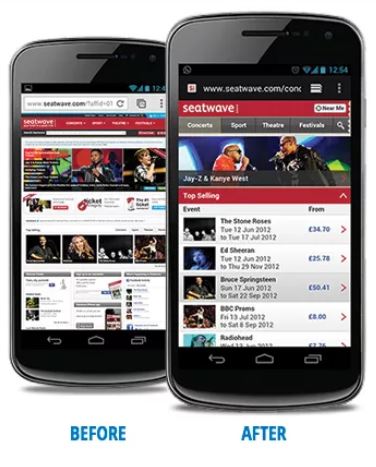 5. Social media
" 95% online adults aged 18-34 are most likely follow a brand via social networking."
Social media marketing has witnessed an immense growth and is continuously growing. It still remains one of the best approaches for drawing a huge audience towards a brand. Social media channels have such massive subscriber base that they become the prime channel for online promotions.
For effective social media marketing, it is important to stay updated with the latest trends and know which platform will be the best for your business. For example, Facebook and Twitter are more prevalent for business, sports or ecommerce brands while Snapchat, Instagram and Pinterest are more prevalent for food, fashion and travel.
6. SEO
Considered to be an evergreen marketing technique, SEO allows you to increase brand visibility on search engine pages organically. It is important to have technical skills and knowledge to get traffic, boost ranking and increase your brand recognition on search engines.
There are a lot of aspects that are need to be kept in mind during SEO. Image optimization, back linking, word count, etc must be taken into account to optimize the digital presence of your business. Often, revamping the whole website in a SEO – friendly way is also necessary so that it gets prioritized on search engine results.
7. Paid campaigns / marketing
"Research suggests that people click on paid search results more than any other online ads."
When customers look for online products or services, search engines display results as well as advertisements that are relevant to the search. So, a Pay Per Click campaign is a smart choice as it is a scalable and budget controlled kind of internet marketing.
Google Ads are indeed leaders in paid marketing campaigns as it reaches users based on their past browsing behaviour and shopping intent. Ensure not to use negative keywords, optimize your landing pages, have a mobile click-to-call action and always have your ads tested.
8. Influencer Marketing
"While shopping, 60% consumers have been influenced by a social media post or a blog review."
Influencer marketing has proven to be a very beneficial digital marketing strategy, which works in combination with SEO, content marketing and social media marketing. It is sometimes also categorized under word-of-mouth marketing.
All influencers need not be celebrities, but it's important that they are well-versed with your industry. Nurture your brand's relationship with the influencer to build credibility and boost sales.  Moreover, influencers can pump up your content marketing as they will share or write new content about your products and services.
9. IoT marketing applications
Among new techniques, Internet of Things is gaining popularity among retailers and gadget creators. IoT promises to connect smart devices and networks for digital marketers to receive customer data in a much easier way. The more contact points you get, the better can you target relevant audience and tailor online interactions.
Before applying IoT as a digital marketing technique, marketers should have a thorough knowledge of analysing and processing data to avoid ethical issues.
10. Affiliate marketing
Affiliate marketing is another effective way of marketing your brand. Regular advertising methods like email marketing, paid search engine marketing and display advertising, combined with affiliate marketing can help your brand reach out to a larger audience. Industries like banking and finance, travel utilize this form of marketing to boost sales.
There are various techniques available to up your digital marketing game, but it is upto you to choose the one that will provide the maximum benefits. To know more about such techniques and the ones that will be best for you, leave us a message below and we will get back to you.
Up until not very long ago, internet search was limited to typed inputs by a user. Google, had rolled out its very first version of the Voice Search way back in 2002. However, voice search did not instantly serve as a replacement for the traditional search methods. This was because neither was the Voice Search's grasp of natural voice strong enough nor was it ready for widespread commercial use. Today, with marked improvements, '20% of search queries on Google's mobile app and Android devices are voice search queries.'
2012 saw the introduction of Google Now on the Android Jelly Bean platform. Google Now provided a realistic experience of voice control and this stirred a global turn of events after people actually saw the utilitarian side of voice control.
It was not perfect, it still isn't; but it was enough evidence for envisioning search engine optimisation through Voice Search.
Google has, for long, banked mainly on how its Search performs. Traffic to any link depends on multiple factors.
The 'Page Rank' algorithm is getting more important over time due to the increased amount of content being uploaded on the internet. Using this algorithm, Google decides which link will show up and how easily that link will show up in search results.
As Voice Search dependency grows, it has become important for digital marketers to be aware of the opportunities that voice search provides. For example, voice search records phrases which are more personal and localised in nature. Optimisation will lead to showing users even more relevant links and faster conversions.
Since traffic is ultimately obtained on the basis of the keywords entered, matched content phrases through Voice Search could be used for long term planning.
Can you turn Voice Search to your current biggest advantage?
Yes, in the following ways:
1. Content quality
Content should be written in simple, conversational language in order to match searched phrases through voice search. Google matches the entered phrases with the content containing the most similar amount of phrases.
2. Going old school with SEO
Search Engine Optimisation is the groundwork of any website. The quality and quantity of traffic depends on how well the website content matches the available keywords. SEO optimisation takes time. One should be prepared to not get instant results since pages take time to position themselves.
Once the SEO is in place, it makes the process of understanding voice search phrases simple and fast.
3. Dictation snippets
Every webpage that shows up after a voice search is introduced by Google in a very simple manner. The shorter the introductory line, the faster and more effective the introduction.
Snippets can contain a little above 10 words. The reason for this is that the easier the dictation, the more likely it is for the particular page to be positioned higher than other pages. Google itself advises on not creating snippets with more than 10 words. In case it exceeds the word count, Google's algorithm automatically pushes the particular page lower.
To summarise,
Link all your content pages to Social Media Channels.
Use conversational keywords. These help in redirecting voice search traffic to your webpage.
Create simple, easy content to be easily processed by the voice search mechanism.
For example,
'Hey Google, how do I prepare Lasagna?' (Voice Search)
This sentence has a basic format with primary words like 'how', 'when' or 'where'. This is how most questions are on voice search.
Lasagna recipe. (Typed Search)
The main difference between traditional search and voice search is the number of phrases recorded in each case. Voice search records more number of phrases than text search because voice is more free-flowing in nature. Typed inputs however, are in broken keywords format.
The future of Voice Search is laden with opportunities when it comes to the field of digital marketing. All you need to do it shake your sieve and filter out all redundant inclusions in your optimisation plan. If you want help optimising your voice search, leave us a message and we'll call you back!
"Facebook is the number one ad channel for both B2C and B2B companies, with 5 million businesses using Facebook ads to reach their target audience".
With billions of people on one platform, Facebook is undoubtedly a great place to reach out and connect with customers. However, with the recent algorithm changes, personal content is getting much more preference than public content. This is where Facebook ads can prove to be an important tool to grow your business online.
When done right, Facebook ads can prove to be highly effective. Understanding the targeting methods and following relevant ones can improve ROI of the ads rapidly.
Here are 10 ways to improve your Facebook ads with better targeting –
 1. Know what interests your customer
It is a proven fact that if the target audience is too big, the click-through-rate will be low and the ads will not perform well.
Your targeting needs to be specific and the best way to narrow down audience is by knowing their interests. Facebook offers numerous categories of interests that you can choose from. Apart from that, you can also target people who have expressed interest or liked other relevant Facebook pages.
2. Use the Age + Gender + Location combination
Name, age, gender and location are the basic information that people first share when they open an account on Facebook. Using a combination of these three data points will help you target your audience better. For example, instead of just setting the target of 20-30 year old females, use 20-30 year old females in Bangalore for a better reach.
You can also exclude a certain region or state for better optimization. Targeting people based on their location also gives a presumption about their quality of life and also help in targeting specific income levels. However, keep in mind that the narrower your geographic boundary- the higher your ads are likely to cost.
3. Target specific income levels
 If your product is for the elite class, your Facebook ads should also target them, and if your products cater to the needs of college students, the ads should reach out to them. Facebook provides 30 options of financial behaviours to ensure that you reach out to the people who are not only interested in the products but also are willing to make the purchase.
Facebook doesn't accurately know the exact income of its users, but it provides an approximate based on general demography and third party data. However, this feature is not yet available in India.
4. Target relevant generation
 Baby boomers, echo boomers, generation X or millenials are not just different based on the time period of their birth; they have different demands and show different customer behaviours.
For example, if you run a restaurant that specializes in low calorie, low sodium food, baby boomers are more likely to be your ideal audience. However, if your restaurant offers customizable meals with group-friendly atmosphere and food options, millennials would be your target audience.
Targeting by generation can effectively help narrow down the target audience of several businesses.
5. Find people who are looking for your product
 Over 70% people research for a product online before they make a purchase. And even though it may sound creepy, but Facebook knows what someone is searching for online.
The only thing to consider in this regard is time. In the sense that a customer is most likely to make a purchase within a week of researching- so that's the timeframe within which  you have to convince them to buy your product. Facebook will help you identify users who are about to make a purchase so that the ads can be targeted towards them. Since price is an important factor for most customers, a discount can persuade them to choose you over competitors.
6. Filter audience by occupation
If your product or service is appealing to people belonging to a certain industry or occupation, Facebook allows you to narrow down your audience based on their work. You can do it directly by browsing through demographics and selecting 'work'.
Another indirect way to do the same is to know the likes and interests of users that may help provide a background reference about the industry or occupation they belong to.
7. Filter audience by education
When you're familiar with the education of your target audience, it helps you customize everything better – from campaigns to tone and language of your communication.
Apart from that, knowing the education level is also important if your product/service is ideal for only certain people. For example, if you provide graduation level education, you target audience will be only the students who have just passed or are in their final year of school.
8. Target specific mobile devices
Interestingly, Facebook provides the option of targeting people based on the mobile device they use to log in to Facebook. This is very helpful if you're selling mobile phones or accessories.

This feature is also beneficial for companies that build apps. You can identify the devices that are best compatible with your app and target those specific ones and avoid the non compatible devices.
9. Target anniversaries
 If your business involves selling gifts and you want to target people who are looking to purchase a gift, this is a good option that will help you narrow down your audience. Facebook provides you the option to target people who will be celebrating their anniversary in the next one or two months.
 10. Take travel into account
 Facebook allows you to choose your audience based on the way they travel. They can be frequent travellers, business travellers, international travellers, daily commuters, etc. This information can be used in accordance to your products/services.
For example, for a B2B business, business travellers are an ideal choice as an audience. For daily commuters, apps or e-books are something they'll probably look for to pass time during their commute.
Facebook is like a storehouse of data that can help your business reach out to the correct people. It is important to invest time and research on the various targeting methods to identify the most relevant ones. To know more about targeting with Facebook ads, leave us a message below and we'll get back to you!