The advent of Facebook Live changed the playing field for developing content in the digital world. With millions of people tuning in across the globe, Facebook Live is compelling enough to the extent that live videos produce 6 times the engagement than the stereotypical videos shared on social media. Facebook Live currently generates 3 times longer watch time than videos that are not live. It also accrues more than 8 billion video views each day.
Though Facebook Live can be easily utilised, it is critical to ensure a brand's video strategy is correct before, during and after the broadcast. Below are 5 tips to follow before going live:
Set a Goal
First, decide on an objective that is specific and result-driven like lead generation, sales, social media engagement or creating brand awareness. Then plan the video keeping the objective in mind.
Proceed with an Outline
Never go live for the sake of going live. Before going live, outline the points that should be spoken about and discuss it with your team or co-host (if you have one). Having a structured outline based on the goal can immensely improve the quality of the broadcast.
Plan a pre-show
Viewers usually don't turn up at the start of a live broadcast. They usually take time to join the live interaction after they get notified. Therefore, it is sensible to arrange for a pre-show or go live ahead of the scheduled start time. This gives viewers enough notice to join the live show. Only after seeing a decent number of viewers online should you jump into your main content piece. Importantly, live videos get a boost in the news feed. So if your follower base is strong, the number of shares may increase and this, in turn, may increase the organic reach of the video.
Interaction with viewers
One of the most interesting factors of going live on Facebook is that it gives you an opportunity to interact directly with the audience in real-time. It's a great way to host an interactive session instead of simply uploading a pre-planned video. You can invite suggestions, reply to questions, read comments out loud etc. Doing this, keeps viewers attached to the live video and eventually increases the watch time.
Pro Tip: At the beginning of the broadcast, acknowledging early viewers with their names may encourage them to tune in for future videos.
Promote your live video
Live videos are more like an event than a regular video post. So before broadcasting a live video, generate interest to increase viewership. You can share daily updates in the form of social media posts like countdown posts, a tip or the kind of information that will be shared in the upcoming live video.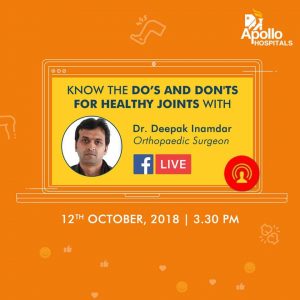 Since the launch of Facebook Live in 2016, its daily watch time has increased by more than 400%. Facebook Live broadcasts make it compelling for its users to check for the latest updates and trends on social media. With the growing popularity of live streaming, no one can argue about its potential since people around the world constantly crave for stronger human connections with the brands they follow.
To know more about how you can use Facebook Live for your business, leave us a message and we will get back to you.
"Social Media: Don't use it to impress people, use it to impact people" – is what brands have followed and implemented the most in the year gone by. 2018 has been a digitally good year, with more and more brands taking the path of innovation and creativity to engage their audience, leave a positive impact and do their part to make a difference.
Take a look at the 5 most impactful social media campaigns of 2018 –
1. Horlicks Passion Paathshala
Horlicks launched the Passion Paathshala campaign that provided children with a platform to explore their hidden talents, instead of limiting themselves to just one activity that they know they are good at. The social media campaign showcased real parents and kids enrolling themselves in a mentorship programme. The kids who participated in the programme were seen performing a talent apart from the one that they are brilliant at, which was a pleasant surprise for their parents.
The campaign was a huge success, especially on social media. Not just parents, but a lot of mom bloggers also applauded the thought behind it. Celebrities like Riteish Deshmukh and Ayushmann Khurrana also appreciated this initiative.
Performance on social media –
YouTube – 62M+ views
Facebook – 23M views, 242K reactions, 1.9K comments & 5800+ shares
Watch the video at https://www.youtube.com/watch?v=E0JvMLXdqEQ&t=128s
2. Titan Raga – #FlauntYourFlaw
A brand known for celebrating women – Titan Raga's #FlauntYourFlaw campaign encouraged women to embrace themselves as they are, with all their scars. Questioning stereotypical adjectives that are always associated with women like 'beautiful' and 'flawless', the digital film showed women from different aspects of life showcasing their imperfections proudly and confidently.
According to the Chief Creative Officer of Ogilvy – the agency that conceptualized this film – "The scars/marks of a mother, a breast cancer survivor, an army officer or a performer are a result of their achievements. They represent their hard work, triumph and passion. And they should be worn with pride."
Performance on social media –
YouTube – 2.9M views
Facebook – 24K views, 500 + reactions, & 100+ shares
Watch the video here – https://www.youtube.com/watch?v=2Tx7vf9MJpA
3. Flipkart – #ChooseYourAge
Known for their innovative campaigns, Flipkart – one of India's biggest online stores – chose to redefine age in their #ChooseYourAge campaign. Challenging the age-old notion that certain things can be done only at a certain age, the digital film celebrated people who 'do not' act their age, instead do what brings them joy and define their age with experiences.
Beginning with "How old would you be if you didn't know how old you are?", the video traces the story of 9 people who dared to break stereotypes associated with age and did what they really wanted to do.
Performance on social media –
YouTube – 14M views
Facebook – 13M+ views, 352K reactions, 1.4K comments & 2880+ shares
Watch the video at https://www.youtube.com/watch?v=3WFGHCqC_1c
4. Mahindra Rise – #LadkiHaathSeNikalJayegi
Giving the age-old phrase 'zyada padhao mat, ladki haath se nikal jayegi' a brand new meaning, Mahindra Rise's campaign was to spread awareness about a social problem deep rooted in society – of educating a girl child. Through a conversation between a father and his school-going daughter, the film has tried to shatter the conventional mindset and bring out a new perspective of empowering the girl child and allowing her to live life on her own terms.
The objective of the campaign was to increase awareness and encourage more people to join the initiative.
Performance on social media –
YouTube – 22M views
Facebook – 15M views, 343K reactions, 4.4K comments &96K+ shares
Watch the video at https://www.youtube.com/watch?v=eDWAyOJsOig
5. Vicks – #TouchOfCare
Vicks, a brand that has been synonymous with care launched the #TouchOfCare campaign to bring out the message that 'every child deserves a touch of care'. The digital video showcases the story of a young girl with a genetic skin condition who undergoes a great transformation due to the care and immense love showered on her by her adopted parents.
The #TouchOfCare campaign is gradually getting popular, even in countries beyond India. It has also become the brand's philosophy which now has the vision to recognize and support people with extraordinary stories and bring about a positive change in the world.
Performance on social media –
YouTube – 21M views
Facebook – 915K views, 41K reactions, 1K+ comments & 4.4K+ shares
Watch the video at https://www.youtube.com/watch?v=8VKlWQgSYyA
Can you think of any other campaign that made a great impact on you? Tell us in the comment section below.
The world just celebrated Christmas with great pomp and grandeur. While the streets and dessert plates were full, social media was not far behind with brands coming up with the most unique ways to celebrate Christmas and making it memorable for us too.
Christmas campaigns are getting more popular with each passing year, with brands investing their time and money in social media marketing to not only boost sales but also build an emotional connect and brand recall. Take a look at some of the innovative Christmas campaigns by top brands –
1. Swiggy – #RealLifeSantas
One of the largest food delivery platforms of the country, Swiggy chose to celebrate their women delivery partners this Christmas. Titled 'What does Santa really look like?', the digital film draws a parallel between the legendary Santa Claus and a woman delivery partner who balances both her personal and professional life – leaving a gift for her sleeping son and then embarking on the day's journey to deliver food and happiness to others.
Be it Santa Claus or food delivery partners – both characters have always been associated with men. With this campaign, the brand tries to break the stereotype and highlight the fact that it's wonderful when people have equal opportunities, irrespective of gender.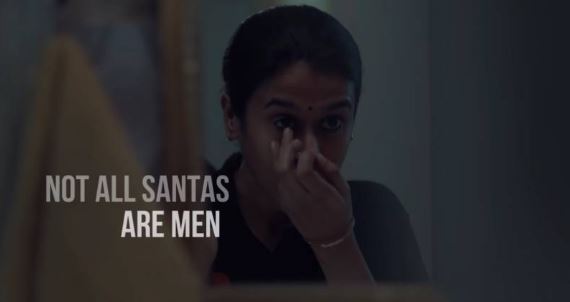 The video garnered 1.1M views on Facebook, with 35K reactions, 2K+ shares and 350+ comments. Watch the video here – https://www.youtube.com/watch?v=lEQAANwS07A
2. Faasos – #WhatIfWishes
Faasos, also an online food ordering and delivery app ran a contest where they asked people to share their childhood wishes to Santa through social media. People from 20+ cities sent out their wishes. Jotting down those wishes, the Faasos team fulfilled the childhood Christmas wishes of 700+ participants. Moreover, they rebranded Santa to a 'Purple Santa', synchronizing with their brand colours.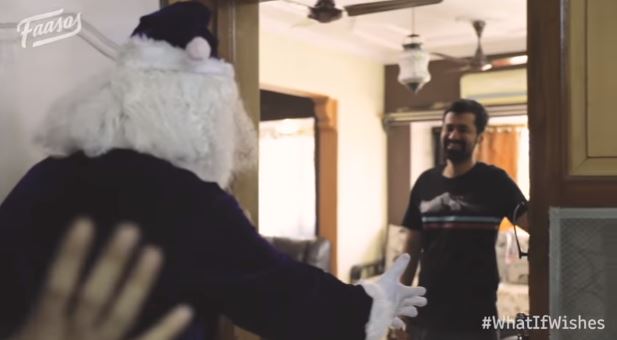 The campaign published 5 videos on YouTube that collectively gathered 183K + views. Watch the video here – https://www.youtube.com/watch?v=haN3zkXqpv4
3. Dogsee Chew – #ThankYourSanta
The premier pet food brand Dogsee Chew celebrated Christmas in an unconventional way by encouraging people to thank their 'furry Santa'. Their digital film highlights the fact that Santa does not always come in a red suit, but may also come with four legs and a wagging tail. With this campaign, Dogsee celebrates the fact that dogs, as Santa, shower us with unconditional love throughout the year and so Christmas is the perfect time to thank them for always being there.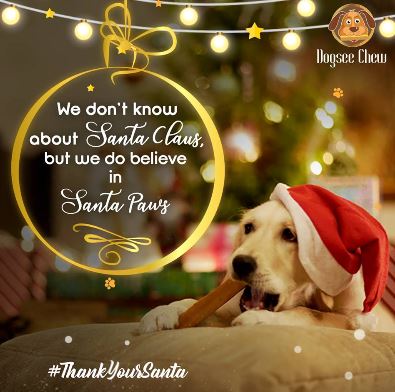 Dogsee's Christmas video gathered 41K views on Facebook, with 1.1K reactions and 250+ shares. There were 48K views on YouTube and 13K views on Instagram.
Watch the video here – https://www.youtube.com/watch?v=GLcW9tBsuPc
4. SBI Life Insurance – #MainSeHum
Continuing the #MainSeHum series, SBI Life Insurance celebrated the #RealLifeRealStories campaign with the Robin Hood Army from New Delhi who celebrated Christmas by feeding 200+ homeless people and underprivileged children. Keeping in mind the spirit of joy, the team collected excess food from restaurants, banquets, individuals as well as any other sources to feed the hungry. Fun events were also organized for the children and blankets were distributed.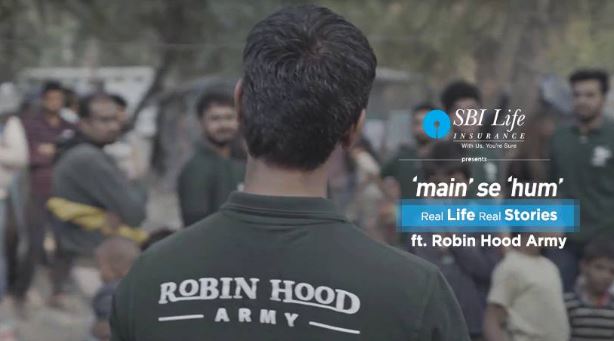 The video gathered 1.1M views, 6.8K reactions, 670+ shares, 80+ comments on Facebook. On YouTube, it witnessed 688K views and 73.6K views on Twitter.
Watch the video at https://www.youtube.com/watch?v=JM9YZslxu0c
5. Dabur Chyawanprash
A great example of blending product functionality with an emotional angle, Dabur Chyawanprash's Christmas film showcases a young boy giving up his own sweater to an orphan kid in a snow-capped location. The child's parents are shown to support his decision without worrying about their son's health as the chyawanprash helps boost immunity in kids during winter months.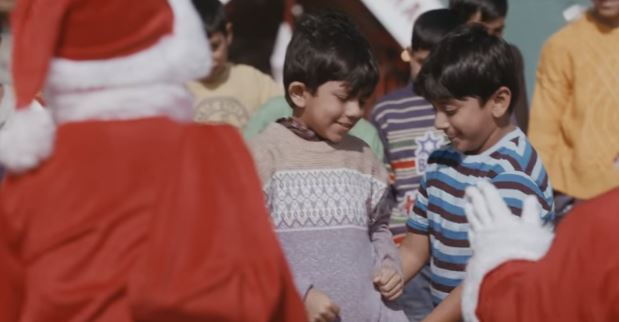 The video performed very well on YouTube with 3.2M views. On Facebook, it gathered 2.6K views and 60+ shares.
You can watch the video here – https://www.youtube.com/watch?v=CfwhmHjngDQ&t=11s
6. Spar India – #SeasonOfJoy #GiftAWish
After a successful #SeasonOfJoy campaign last year, Spar India once again renewed their Christmas campaign of supporting underprivileged children to make their Christmas a memorable one. The campaign was spread across all channels – print, social and digital. The campaign urged Spar customers to gift something cherishable to a less fortunate child during Christmas. This year, the brand along with its customers gifted 7200 children at the SOS Children's Village – a local NGO.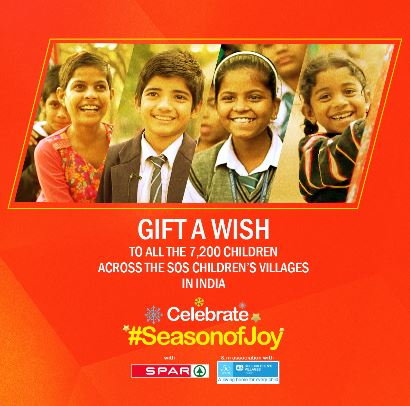 The video gathered 1.1M views on Facebook, 7.5K reactions and 340+ shares. YouTube collectively garnered 86K views.
Watch one of the videos here – https://www.youtube.com/watch?v=2z5rvlasqF0
Do you know any other brand that made Christmas magic this year? Tell us in the comments section below.
"Social media buzz on Facebook and YouTube together contributes to nearly 40% of the first-day box office collection for movies."
India is the 2nd largest digital market in the world, making it much easier now to reach the audience digitally. Moreover, social media has been an integral part of keeping the filmgoing audiences engaged and updated. All social platforms expand the capability of a brand to build connections and engage with the audience directly.
Current trends show that Bollywood has been quite innovative while conceptualizing social media strategies for promoting a film. A highly anticipated film in this regard, Zero, which is ready to hit the theaters in a few days is a great example of social media marketing done right. The trailer of the Shahrukh Khan, Anushka Sharma & Katrina Kaif starrer garnered 54 million views in just 24 hours.
It is hard not to come across 'Bauua Singh' while scrolling through social media channels. Take a look at how the movie's producers have come up with innovative marketing campaigns to capture the attention of the audience in almost every way possible –  
Partnering with Amazon Alexa
Zero's producers, Red Chillies Entertainment is the first production company from India to collaborate with Alexa to promote the film. Available only in India, fans would be able to hear the lead character's voice on 'Alexa built-in devices'.
The makers of the film also ran a contest on social media – #BauuaOnAlexaContest where audiences had to record and upload something in Bauua style. Winners will get a chance to win Zero merchandise or meet the star cast.
Bauua Ki Toli – Social Media engagement program
A never-thought-of-before marketing promotion, Bauua Ki Toli is a unique plan where fans can stand a chance to win film merchandise, autographed posters by Shahrukh Khan, cashbacks from movie tickets purchased through PayTM and even meet the star cast. All they have to do is to create a profile on the 'Bauua Ki Toli' website and connect their social media profiles.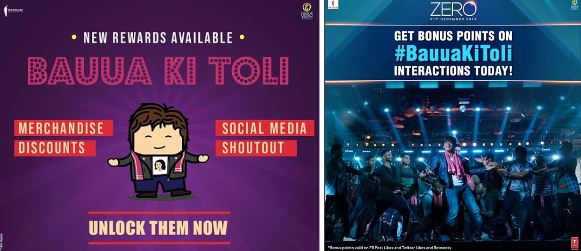 By daily interactions, engagement and inviting friends to sign up, fans can collect points and win hampers based on the points collected. Launching just ahead of the movie's release, this program is indeed the perfect way to create the right buzz on social media.
Whatsapp stickers and GIFs
Adding another feather to its cap, Zero is also the first Indian film to launch its WhatsApp sticker pack. Keeping the protagonist's character as the theme, the stickers are designed with the 'Bauua' emotions. A Bauua emoji was also introduced on Twitter that started trending soon after it's release. GIFs have also been released that fans can use on social platforms like Facebook, Twitter, Snapchat and Instagram.
Facebook Live and regular engagement ideas
Zero has been successfully using engagement posts from time to time to connect with the audience and making them a part of their journey. For example, people were asked to recreate the 'kiss on the forehead' poster scene from the movie with #KissOnForehead. Shahrukh Khan himself led the way by sharing a personal picture of recreating the scene with his son.

Facebook Live may be an overused concept, but it is still an integral part of all promotional strategies. Apart from implementing innovative ways, Zero also used this conventional promotional method to reach out to the audience. One such example was when viewers were asked to send in suggestions to make Aafia, the female protagonist played by Anushka Sharma laugh and the best ones were read out by the actress herself on a Facebook live session. The session witnessed 4.2K reactions and 37K views.

With technology booming, the digital space has indeed become very big. Promotional campaigns can change based on the genre of the film, but the motive always remains the same – to reach out to as many people as possible. To know more about how to use social media for movie marketing, leave us a message and we'll get back to you.
"Build something 100 people love, not something 1 million people kind of like." – Brian Chesky, CEO, Airbnb.
Starting in 2008, Airbnb has been able to successfully craft memorable experiences for travelers that are real, aesthetic and affordable. What started off as renting a personal apartment to make ends meet has gradually reformed the entire hospitality sector. At present, it continues to dominate social media, especially Instagram with its visually appealing and emotionally striking stories.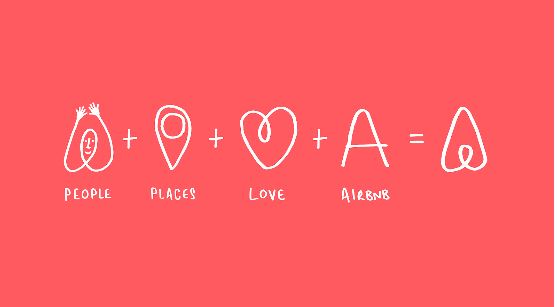 Apart from accommodation bookings, Airbnb conceptualized the 'Experiences' campaign that provides curated experiences, encouraging people to book, share and travel more. Starting from the Instagram feed, the campaign extended to stories, ads, along with TV, print and other channels.
"The introduction of Experiences expanded Airbnb's footprint in the hospitality sector by offering unprecedented access to local communities and interests through 15,000+ unique, handcrafted activities run by hosts across 1,000+ markets around the world."
Take a look at how the Experiences campaign dominated Instagram –
1. Newsfeed
Most brands maintain a uniform color scheme or certain filters or aesthetics on their Instagram feed to bring out consistency and brand values. However, Airbnb takes a different route in this regard and instead focuses on projecting content that's unedited and authentic. Real life photography is the USP of this brand and that is what has been given the most prominence in the newsfeed.
Keeping up with the promise that there's something for everyone, Airbnb's newsfeed provides a combination of adventurous, aspirational and creative experiences – thus establishing the fact that it is indeed an approachable platform for all.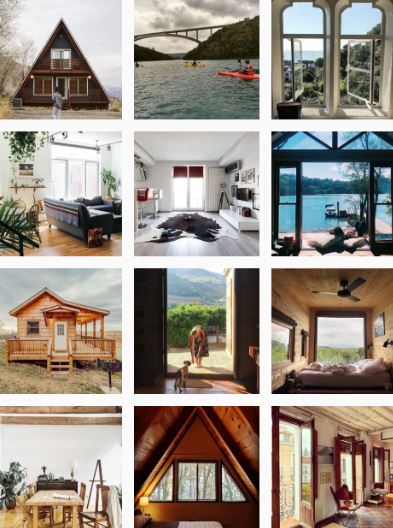 2. Photo captions
"A picture is worth a thousand words, but captions are still important."
The 'Experiences' campaign of Airbnb focuses mainly on the host, depicting the what, where and how of the experience. Hence, the captions of these posts are in a friendly and inviting tone, exhibiting a feeling of trust and warmth.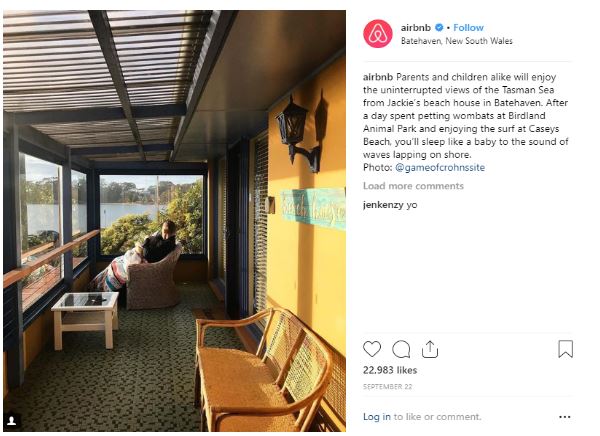 Travelling has always been associated with an emotional connect and Airbnb makes sure to drive this connection with the content they put up in the captions. The brand is proof that establishing a tone that matches the brand value is all that it takes to craft the perfect caption.
3. Story & Highlights
Airbnb used the story feature on Instagram to its maximum potential to bring out travel themes, the curiosity associated with it, adventure, connections and travel tales – creatively displayed through their Instagram stories and highlights.
The weekly campaign #TravelTuesday drives engagement through polls, hints about various places or the local stories surrounding it. By featuring out-of-the-box experiences, it not only encourages people to engage with the brand but also ensures that more and more people are using the service.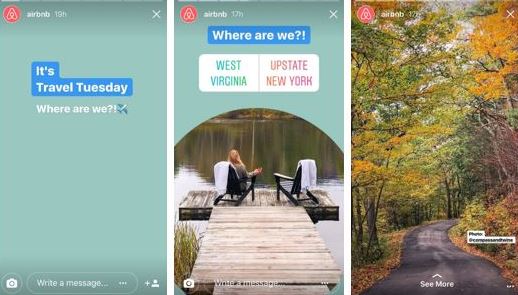 4. Story Ads
Making full use of the vertical video option on Instagram, Airbnb used story ads to instill the feeling of adventure and experiences among their target audience. Be it hiking through dense forests or kayaking in remote waters – various real experiences were made into videos to run as ads. The rich, visual content targeted men and women between the age group of 25-44 years.
"According to Instagram, the campaign resulted in a 13-point lift in ad recall, a 3-point lift in association of Airbnb enabling travelers to book experiences."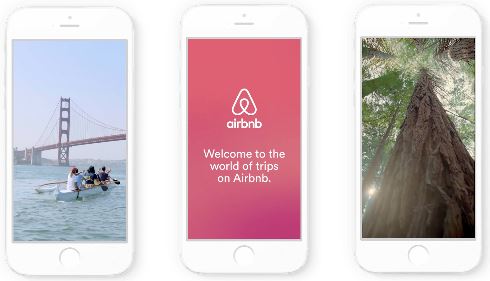 5. User-generated content
"Airbnb's Instagram user-generated content makes up approximately 75% of their feed and drives 80% of their engagement on the platform."
The 'Experiences' campaign aimed at inviting people to live like locals, and therefore social media content depended heavily on the hosts and the travelers to share their experiences to help spread the word. Airbnb believes that "your community, your customers, are the best marketing asset you have" and this holds true even for this campaign.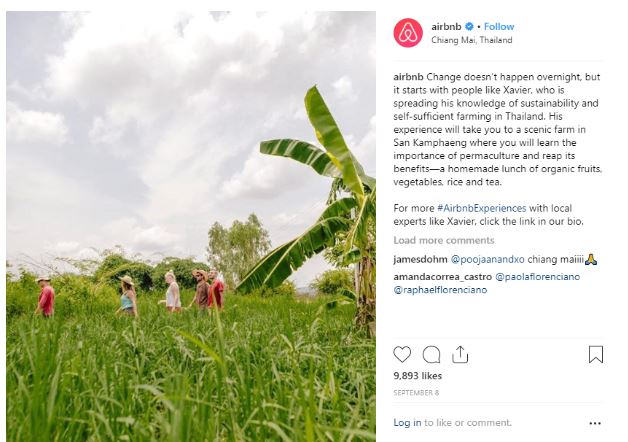 The #AirbnbExperiences hashtag has been used to build the community and share personal experiences. This user-generated content strategy has help Airbnb get additional 172K followers.
At present, the #AirbnbExperiences hashtag is used in more than 20,000 Instagram posts and entices travelers to live one-of-a-kind experiences. The popularity of this campaign has also resulted in its extension to other social media channels like Facebook,  Snapchat, Twitter and YouTube. For any strategy to be successful, proper planning and execution remain imperative. To know more about the best strategy for your business, leave us a message and we'll get back to you!
According to Forbes Insights, "85% of companies are succeeding with analytics."
At one point in time, analytics was only used for selected projects by data wizards. However, with online usage and social media marketing on the rise, there has been a subsequent increase in digital marketing data too. This has resulted in analytics becoming an integral part of every business – the reason being the information it provides can actually make or break a business.
Analytics is a critical part of your business to gauge the success of a lead generation campaign, website content, marketing strategy etc. It provides your company with real leverage to target the right audience and increase revenue.
Read on to know 5 reasons why analytics is important for business –
1. Puts your brand in a strong competitive position
According to Forbes, "companies who adopt data-driven marketing are more likely to have an advantage over the competition and increase profitability. In fact- they are six times more likely to be profitable year-over-year."
Insights from historical as well as real-time data, when put together can provide your brand an edge over competitors. Merging and analyzing all this information and putting it to use is important because disruption is quite common among most industries. For example, in the telecommunication industry, customers tend to change connections easily for a better deal. So, if such a trend shows up in the analysis, a customized offer can help retain the customers and stay ahead of competition.
2. Helps you find new opportunities in business
Identifying new opportunities in business is an integral part of its growth. Analytics can provide important insights that helps brands understand the best way to engage with their customers across all platforms of communication.
Using past information and predictive analysis can help businesses plan a successful future. Moreover, time is a valuable factor and identifying the 'right spot' to focus on is important to know that you're on track. For instance, analytics can find that your website gets a good amount of leads from particular keywords. Hence, you can focus on those keywords while writing content for the website or planning a marketing campaign.
3. Reduce expenses to become more cost-effective
Improper planning or a poor financial strategy often creates complications in business. Data insights can be a great help in this regard to identify areas where cost can be reduced and prevent unnecessary spending.
A complete budget analysis can help figure out the areas where cost can be minimized. Apart from that, identifying the best marketing strategies and campaigns increase the chances of higher ROI.
An example to consider in this regard would be an e-commerce store. "On an average, the cost of product returns is 1.5 times than that of actual shipping." Now, if companies can analyze the city or customers with the most returns, they can take preventive measures or get feedback from customers to control expenses in logistics and transportation.
4. Deeper & detailed understanding of customers
"49% of marketers use data to enhance customer experience."
With access to more sophisticated analytics like Artificial Intelligence (AI) and third-party data, more information about customers can now be collected apart from gender, age and location. More detailed insight on factors like affluence, price sensitivity, brand loyalties and behavior traits of your potential customers will help in tracing their complete digital footprints.
A McKinsey report states that "companies that use customer analytics comprehensively report outstripping their competition in terms of profit almost twice as often as companies that do not."  Today's customers are more connected and empowered than ever before. This is the reason why it is all the more important to predict their behavior when they visit your site to give out a feasible response. The deeper the understanding, the more accurate will be the prediction and the more successful you will be at providing offers to attract and retain your customers.
5. Leaves scope of improvement
The data collected from analytics not only helps to understand customer behavior but also to improve marketing tactics. Data analysis can help identify the strategies that are working well and the ones that are failing.
This information can help in both refinement and improvement of strategies in the future. Moreover, other factors like where it should be marketed and how often should it be done can also be predicted. For example, if data says that a particular campaign works better on social media instead of an emailer or newsletter, you would know where to run it in the future.
It's easy to get overwhelmed with customer information. You don't need hours to analyze every data, but using the right metrics can help you track where your business is heading and help you plan the next course of action. To know more how to use analytics for your business growth, leave us a message and we'll get back to you.
"Generating leads and conversions is the top marketing challenge for 63% companies."
Landing pages are undoubtedly the primary way of converting an audience to a lead. Moreover, since it's on a digital medium, marketers have access to a lot of relevant data like forms, load times or buyer behavior for performance review and optimization. The main objective for a landing page is to provide better experiences, as that will lead to better conversions.
Proper targeting and testing can increase conversion rates up to 300%. In order to achieve that, it is important to have the landing page created and designed correctly. Take a look at the 6 principles to keep in mind while building a landing page for higher conversion rates –
1. No distractions at all
The most important job of a landing page is to deliver what has been promised in the displayed ad. The purpose is to bring visitors to your page for conversion and therefore, it has to be ensured that the process is made as smooth as possible, sans distractions.
According to sources, 48% of landing pages contain multiple offers – which is NOT a good practice. Remember that the audience is always curious, so if there are multiple offerings on the page, users may wander away from the main form. One page should only have one purpose.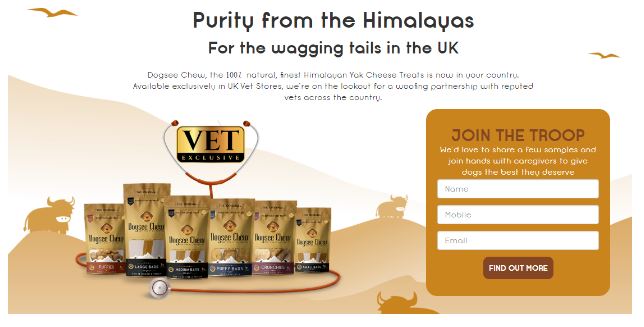 2. Easy to spot CTA buttons
The CTA button of a landing page should be such that it can be recognized easily. A good CTA button has two main aspects – one that it can be easily spotted and two the user knows why he/she is clicking the button and what to expect after that. These two aspects help create a user experience that makes conversions easier.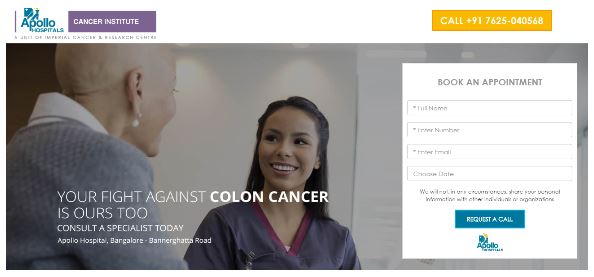 If a user wants to take some action after visiting the landing page (fill a form or make a purchase) and fails to figure how to do it, he/she will probably leave the page without completing the action.
3. A simple design
"You have only 8 seconds to captivate your audience."
In terms of design, the focus should not be on impressing visitors but converting them. Keeping the design simple will help people take the right action. It is also important to mention who you are, what you do & the services you offer. In other words, a brief idea of what the audience can expect if they share their contact information.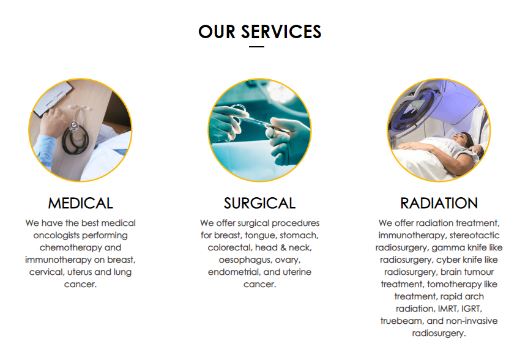 Using videos on landing pages is known to increase conversions by 86%. Including short clips on the page can be really effective.
4. User-friendly forms
"Your leads are only as good as the information you get from them."
The form is the most valued part of a landing page and of pivotal importance. That's the place where you collect information from your leads for further interactions. Hence, to increase the completion rate, it is imperative that forms have a user-friendly design.
Keep minimum fields in the form and ask only for relevant information. Make sure that it's not too lengthy and has a clearly visible CTA button at the end. An A/B testing can further help in the process.
Given the fact that people are spending more and more time with their smartphones, the landing page form should be mobile-optimized. You have to make certain that filling it with the mobile keyboard is as easy as possible.
5. No complicated copy
Jargons are a big no-no when it comes to writing content for a landing page. Heavy sounding words may make you look smart, but if people fail to understand the meaning, it's ultimately your loss. Stick to simple words with clear explanations to get your message across easily.
Reading out the copy and CTA button content to someone is a good way to test whether it is easily comprehensible or not. Get feedback from 2 or 3 people and you can also create a few versions of different copies and test to check which works best.
6. Pay heed to what happens after the landing page
The post-conversion part is often not given much importance in a landing page. However, this is a wrong practice. A thank you page not only looks polite, but it also completes the user experience. Apart from that, it is also an opportunity for further interaction that can make way for a secondary conversion.
Offering some brand resource like a blog or a case study on the post-conversion page can be an interesting way to understand how engrossed your leads are in your products/services. Knowing the leads better will enable you to nurture them later efficiently.
While it is true that nobody can exactly predict how the audience will react to your landing page, following these principles will definitely make the job easier. Optimizing content and design based on feedback and regular testings will ensure your landing page gets more visitors and conversions. To know more about UI/UX designs for landing pages, just leave us a message and we'll get back to you!
"64% shoppers say that they buy products right off the shelf without researching about it, if they like the packaging."
For a lot of marketers, packaging resembles the 'First Moment of Truth' where a potential customer first comes face to face with a product, either online or in store and makes the decision of whether to include it in their cart or not.  
Also referred to as the 'silent salesman', packaging fulfils many roles –
Functional role of containing and protecting the content

Informative role of informing customers of the ingredients, nutritional value & usage instructions

Branding role of enticing and influencing new customers
A well-thought of and effective product packaging design makes it easier for buyers to understand what a product is all about and the purpose it will serve. The brand's point of view needs to be distinctively made clear and packaging can greatly help in this regard. Here are five major points to keep in mind while deciding on product packaging –
1. Does it stand out in the crowd?
"63% consumers agree that product packaging is as important as the brand itself."
Stocking the shelves or an online site with your products will not guarantee an increase in sales. The brand should stand out in such a way that the customer invariably chooses your product. Conceptualizing a certain orientation point in the packaging is important so that it attracts attention and encourages people to choose your product over your competitors.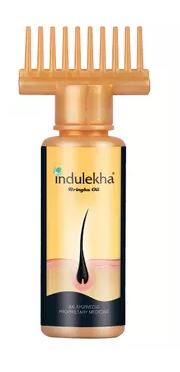 2. Is it simple?
When it comes to packaging, sticking to simple designs is one of the most effective ways. The idea of putting more to add more value can be alluring, but this is not always true. Keeping the design sparse, with enough white space and clarity will help your product break the clutter and stand out.
See it in this way – in a visually agitated busy market, people will gravitate towards your product if they experience a moment of visual calm in it.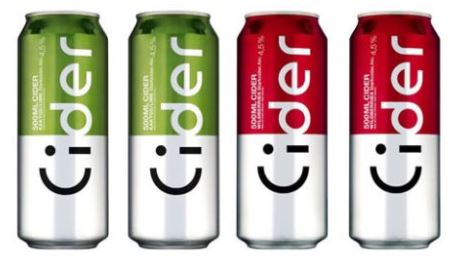 3. Will it pass the 5-year old test?
The 5 year old test in marketing can help you determine if your product has been able to make a strong connection with customers. The idea is to pick up a distinctive brand mark on the packaging and tell a 5 year old child to get it from a number of other similar products. If the child can get it, your packaging wins!
For example, if a child is sent to a dog treats section and asked to bring the packet that has the image of a dog holding a bar in the mouth, he/she would always bring the Dogsee Chew product.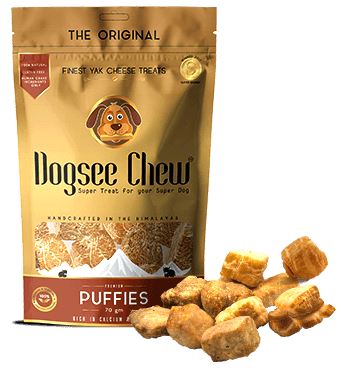 4. Does it trigger emotions?
Brands that can make consumers feel something have higher chances of getting a positive reaction from them. For example, in real life, people are more compelled to look at someone they think is looking at them, but not in direct eyesight. The same psychology can be applied in packaging design.
Notice that a lot of products have packages that have photos of people who do not make direct eye contact – either they are looking slightly away from you or in some other direction. It is an effective way to catch people's attention subconsciously.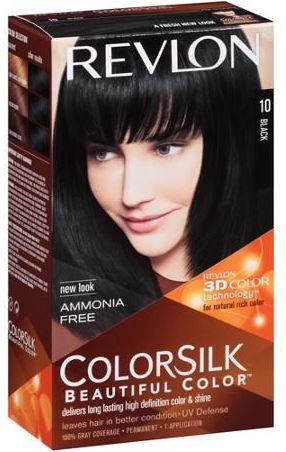 5. Can it grab attention?
"52% people say they are willing to pay extra money happily for products if they like the packaging."
Customers are willing to make the purchase, but before that it's your job to grab their attention. Whether you are selling it online or offline, it is important that the right people – your target audience – notice it to increase sales.
The general interests of your target audience and your product should be taken into consideration before you decide on the packaging. For example, a masculine product can have a rigid and angular design whereas a feminine product can showcase softer attributes with a curvy design.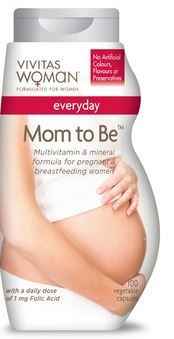 An important thing to remember is that customers always shop with their eyes first before going into the details of the products. This makes the look and appeal of the packaging all the more important. To know more about the right kind of packaging design for your product, leave us a message and we'll get back to you soon!
According to Hubspot research, 45% of people watch videos for an hour or more each day and almost 79% of them prefer watching a video to reading about a product. Video marketing is therefore very important to marketers and is only going to become increasingly so with more channels joining the bandwagon. Instagram's IGTV is the latest to join the competitive market.
IGTV short for Instagram TV is a recently launched channel that allows videos of up to 60 minutes to be uploaded in a vertical format. This is perfect since almost 50% of video consumption happens through a mobile phone. Not only does the vertical format make consumption easier, it also makes video creation easier. It has been launched keeping in mind the younger generation who spend a considerable amount of time on their mobile devices.
When videos are uploaded on IGTV, they start to play automatically for followers and are also accessible to Instagram users through the 'newly added' tab on the app. Users can discover more videos through content discovery tools based on their interests or brands/ people they follow.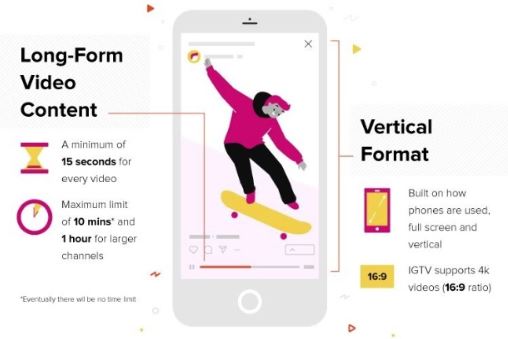 Following are some of the benefits of using IGTV for business:
1. Reach a Large Audience:
As of June 2018, Instagram has around 500 million daily active users. In order to reach a large audience brands only need to reach a small percentage of this number. Another benefit brands have with IGTV is that all their followers on Instagram automatically follow their IGTV content as well. Audience building, therefore does not have to be done from scratch.
2. Affordable:
Videos on IGTV are intended to be uploaded in a vertical format which makes it easy for brands to shoot small-budget films or videos. A good phone camera (on selfie mode) and a stand is often all that is required. It is a God-send especially for social media influencers who previously had to invest in high-end cameras to shoot HD videos.
3. Better Mobile Experience:
A vertical format has not only made video creation easier, it has also enabled brands to offer a better video experience to the audience. Consumer led brands specifically those that cater to a mobile-first audience stand to gain the most. How-to tutorials, product unboxing, commentaries and documentaries all have a uniquely better experience when watched upright on a mobile phone.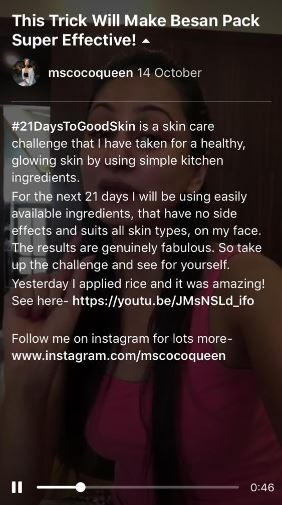 4. Make Videos Shoppable:

According to research, video marketers get 66% more qualified leads per year and also achieve a 54% increase in brand awareness during marketing their products through videos. These are definitely 2 ROIs brands can hope to achieve with IGTV. Unlike Instagram, where brands cannot add links to their posts, on IGTV brands can add links to every video. Depending on whether the goal is to increase traffic or sales, brands can choose the right place to send their audience.
If used in the right way, IGTV can offer a host of benefits to a business enterprise. Talk about the journey, brand, values, success stories, benefits, uses and many other things. Brands only need to ensure that the video content they upload is unique, interesting and adds value to their audience. For ideas on how to use IGTV for your business, leave us a message and we will get back to you!
"Research states that one of the most highly trafficked pages on a business website is the About Us page."
The About Us page on a website is often overlooked, with more emphasis given to other content and product pages. However, this is the page that introduces the audience to you and your brand, helps to build rapport and initiate conversations. A lot of websites fail to construct a proper About Us page, giving room to mistakes that can prove to be costly.
Here are 5 of the most common mistakes you're making regarding an 'About Us' page and the way you can fix it –
1. Not having an 'About us' page at all
"52% of online users wish to see an About Us page on a company's website."
Even though some may believe it, having an About Us page on the website is not a cliche. It is the most visited page when it comes to a business website. It serves as an opportunity for the audience to know more about a brand, the kind of work they do and the place where all the when/what/where/how questions are answered.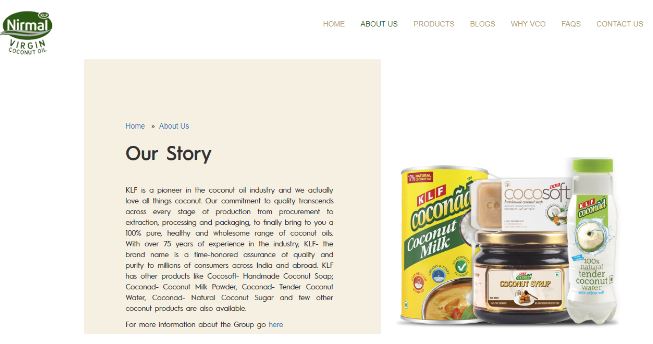 A very nicely designed website without an About Us page means losing out on a lot of opportunities. If you don't have one, it's time to get one now.
2. No social proof
In the age of digital media, social proof has a lot of importance to provide a positive impact on online conversions. It helps increase credibility, build trust with the audience and encourage brand recognition.
Include all your social media channels in your About Us page. Make sure to highlight a few well-known brands that you have partnered or work with. Also, providing links of sites where your business has featured in, testimonials of existing clients and virality on social media will also help generate positive conversations.
3. Absence of visual element
"The human brain processes visual content 60,000 times faster than textual ones."
If you want to sell your products or service, it is important that people not only know you, but also trust you. The best way of telling your audience who you are is by adding images and videos, wherever relevant.
Give people a chance to know you and peek inside your world. Posting images and videos of yourself, the team and the workspace makes your brand more human, allowing people to connect better with what you have to offer.
4. Boring and never ending content
Stories are no doubt captivating but long and boring ones are definitely not. If you wish to provide a background story of your brand, make sure it's creative, interesting and meaningful.
Keeping the tone stiff and business-like is another mistake that brands tend to do. Stay clear of the corporate talk and technical jargon. Bring out the human story of the owners, directors and employees in a way that would be appealing to read.
It is also important to remember that people have a very short attention span online, so it's better to keep it short and sweet. Keep the content around 400-500 words. Too much text can prevent them from reading a single line in the first place.
5. Not linking the page to landing pages
Your About Us page can be the best platform to showcase your best work, most popular blogs or top selling products or services. Therefore, not directing the audience to your most popular page from there is indeed a bad decision. If you don't do so, people who visit your About page will simply click on the back button or close the tab, and you'll fail to educate them about your products/services.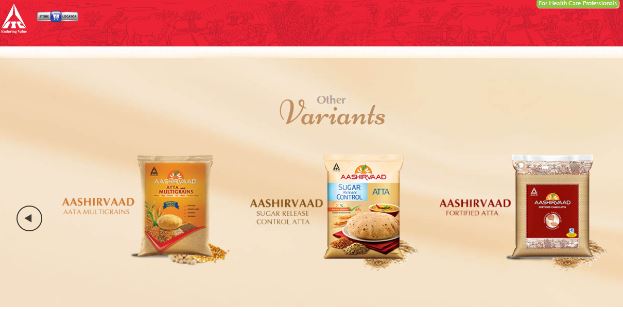 Rectifying these mistakes can be a matter of few minutes, but the results will leave a positive impact for a long time. If done properly, it can connect more visitors and encourage additional conversions for the business. To know more about how to make your About page better, leave us a message and we'll get back to you soon.