How to Maximize Results With Responsible Marketing During The Covid Pandemic
April 9, 2020
According to reports, "some businesses providing essential needs are flourishing, while most are seeing performance drops of 20% or more from just two weeks ago."
The Covid 19 pandemic has brought about a sudden change globally, including in businesses. A few companies have reportedly paused all their services for a temporary time period, whereas some companies are working from home to keep their operations running.
In this time of uncertainty, your digital marketing approach should be reviewed and adjusted in response to the global crisis at hand. It is only by strategic and tactful marketing that you can bring a positive difference for your brand and maximize results.
Here are some tactful and responsible ways of digital marketing to maximize your results during the covid outbreak –
1. Adjust your campaigns and timelines
What happened was very sudden, and nobody was prepared for it. In times like this, the first important step is to make an audit of your current campaigns to decide which ones to pause or continue and what new strategies to implement. 
If there was a major campaign in the pipeline, which may seem inappropriate in the current situation, it is absolutely okay to pause it or push it for later. However, it need not be scrapped altogether as the situation is likely to get better once the outbreak dwindles. On the other hand, some relevant campaigns can be moved up the pipeline if suitable. For example, if you are a healthcare brand and had scheduled a campaign on cleanliness and hygiene for later, bringing it up now is highly relevant.
You can also tweak your campaigns or messaging to be at par with the current situation. Apart from that, use this time to plan your content strategy and campaigns for the next moment – precisely the post-quarantine phase and understand what would be relevant and impactful in that phase.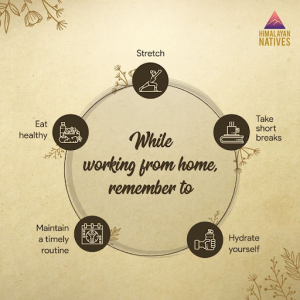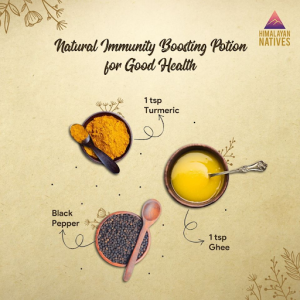 Tip: Every region/state is in a different phase regarding the outbreak or spread of the virus, so ensure to have a good understanding of the situation in your geographical business area before planning anything.
2. Focus on the images and language you use
For social media marketing, the way you communicate, both through words and visuals is very important at this time. With such a serious and sensitive issue in hand, scrutinize the messaging and the way your brand is communicating to its audience.
What to keep in mind?
Visuals – Avoid using visuals in your social media posts or in other communications that depict crowds, or a lot of people close or touching each other. For example, professionals working together in offices or outdoor social gatherings, etc. Also, if you have any campaign visuals that may be a bit difficult to understand or tricky, it is better to push it back for later.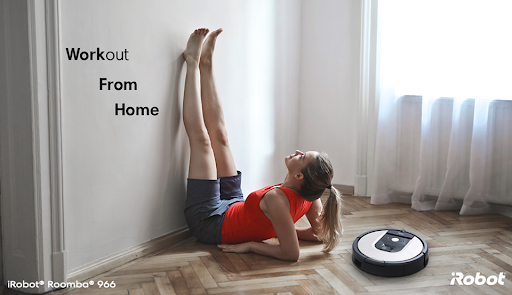 Language – Refrain from using language that suggests proximity or physical contact during these times in important content places like social posts, emailer headlines, blogs, etc. Phrases like 'get in touch', 'we work hand in hand', 'bringing customers closer', etc are most likely to be scrutinized by all social platforms and can affect your reach. 
Tip: There's no need to change the pre-existing content on your website, as this period is not permanent and things are eventually going to get back to normal.
3. Communicate with empathy
The sudden change in daily routine, working from home and social distancing is certainly tough for a majority of people. Therefore, having an optimistic tone of communication without capitalizing on the situation is very important for brands to leave a positive impact. For example, you may provide free shipping if you have an e-commerce business or give a discount on essential products, but using coupon codes like 'Covid 19' or naming the discount as the Covid Flash Sale would be tactless when dealing with such a sensitive issue.
As a brand, you should communicate the safety measures that you are undertaking for your employees and customers, as it is informative and fosters valuable customer relationships.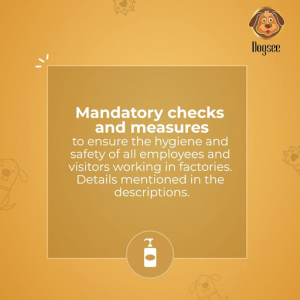 Also, if you're publishing any news or updates about the pandemic, make sure it is verified from credible sources and mention the source too. 
4. Find alternatives to live events
The lockdown has resulted in the cancellation of live events that may have led to a loss of valuable leads. However, there are other options you can consider to make the most out of this current situation –
Hosting a virtual show through video conferencing, or dedicating a landing page for product demos or planned seminars can be a good way to stay connected and deliver what you had promised to your customers.

In case there was a keynote speech, it can be uploaded to your business website to reach out to the target audience who were supposed to attend the live event.

Partnering with social media influencers is a great way to spread the word and keep your audience updated about your plans.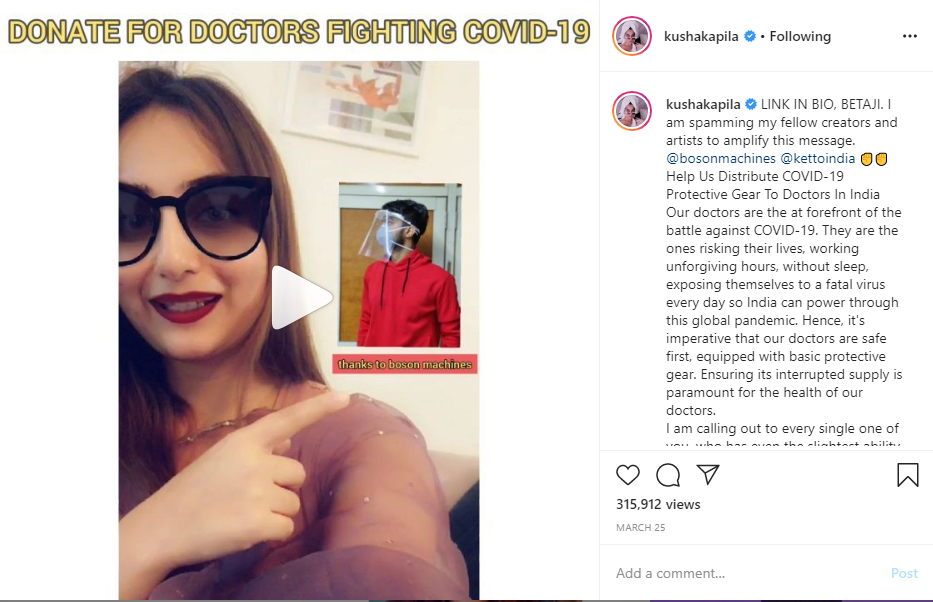 5. Plan your future messaging
It has been speculated that coronavirus can severely impact the economic growth of the country. As a business, what you can do is plan what your future messaging will be once the quarantine period is over and life slowly goes back to normal.
If we take the example of the 2008-2009 recession, post which when the world was under economic recovery, a lot of brands had launched campaigns that promoted positivity. The biggest example would be Coca Cola's Open Happiness campaign. No matter the situation, the market is always open for optimism – so that could be the theme of your campaigns in the near future.
Even if it sounds like a cliché, the fact is that we're in this together even though we are confined to our own homes. In these testing times, brands need to prioritize the safety of their employees and the comfort of their customers. As the pandemic recedes, eventually businesses are likely to bounce back. To know more about the best online marketing practices in these times for better results, leave us a message and we'll get back to you.
---
Best On-Page SEO Strategies for 2020
April 7, 2020
On-page SEO is one of the many techniques used in search engine optimization to help the search bots understand a website better. To achieve a higher rank in search engine results, vital features like the meta title, meta description, heading tags and internal links should be optimized with slight changes.
The primary goal of on-page SEO is to optimize an article, blog or any content not only in a genuine and natural way but also smartly so that it is easier for search engines to pick out the targeted keyword and bring the target audience to the website.
Below are some of the most popular strategies used by SEO experts for on-page optimisation:
1. Meta Title
Meta titles are one of the most important factors in on-page SEO. If the title is relevant, attractive and correctly optimized, there will be an increase in the number of website clicks and the position on SERP will also be higher.
Brands should practice using targeted keywords at the beginning of the title or the H1 tag, or integrate them in the title. On the title tag, the same keyword should not be repeated more than once. 65 characters is the maximum character limit for a title.

2. Heading Tags
Heading tags should be properly utilized by brands to highlight different headings, sub-headings and important points. Tags also give the content clarity which makes it easily readable and understandable by viewers.
An important point to be kept in mind is that Google's algorithm is not very keen on using too many H2 or H3 tags, so it's better to not overdo it.
3. Table of Content
Brands sometimes have to post content in long-formats like blogs and articles where the word count may exceed 5000 words.
With a table of content, readers are able to navigate such blogs and articles in a much easier way and it also helps earn jump links in Google search.
4. Keyword Density
Brands should limit the usage of keywords in the content to around 1.5% with a mix of LSI (latent semantic indexing) keywords. To help search engines have a better understanding of content, it is advisable to use semantically related words.
The primary keyword should be used once in the first paragraph and once in the last paragraph or wherever it is relevant in the content.
5. Meta Description
A relevant and unique meta description is required for each blog post so that the interested audiences are compelled to click on it.
Brands need to work on user-friendly meta descriptions related to the post. It is wise and helpful to use targeted keywords in the meta description for the search engines to easily pick up on them.
6. Internal Linking
Interlinking of blog posts helps readers spend more time on a brand's website or blog which in turn can also help pass page rank to other pages of that brand's website.
Internal links, relevant to the original blog post allow search engines to know that the brand is providing more information within the blog beyond the current content that is being displayed.
7. External Linking
Apart from linking one blog to another blog within the same website, it is also a wise idea to link blogs to external websites but only if it is relevant.
The external links provided by brands should be of trusted websites only. In case of any doubts regarding the authority or popularity of the link of an external website, brands can use no-follow tags to avoid passing their link juice to potentially bad websites.
Do-follow links should only be used if the websites are trustworthy and no-follow links are for those that are less trustworthy. In the long run, this helps increase the credibility of the brand. 
8. Engaging Content
It is important for brands to learn how to engage their audience through content in a manner that appeals to them. One interesting way to make blog content engaging is to ask a question first to increase the curiosity of the reader and then provide the answer.
If the content published by brands is not building interest among the audience, there are high chances that the bounce rates will increase and the rankings will plunge.
9. Schema
This is a technique which is under-utilised by SEO experts and brands. Addition of schema or structured data may help search engines better understand a brand's content. 
For instance, adding a phone number and an email address in the footer is significant for visitors but not for the search engine. By the utilization of schema, a brand can provide context to its relevance.
Relevant schema can be used for blogs, articles and on a business website. The most recent type of schema is the FAQ schema which can help a brand improve its content ranking to a great extent.

To be successful in organic searches as a brand requires constant optimization for a combination of several factors that search engines consider to be important like technical, on-page and off-page factors. Since the search landscape is ever-evolving, it's important for brands to make sure that their on-page SEO knowledge is up to date. To know more about on-page SEO techniques, leave us a comment and we will get back to you!
---
5 Digital Marketing Strategies to Consider During Covid 19 Outbreak
April 3, 2020
With the 1.3 billion Indian population instructed to stay at home to beat the coronavirus pandemic, social media has turned to be an almost 'essential' resource, working as a lifeline for a lot of people. Be it for news, updates, experiences, memes or just timepass, social platforms have become the go-to place for both information and entertainment.
While it is true that a lot of brands have been greatly affected by the virus outbreak, staying positive and planning your way forward can help you steer your business through this chaos. If the lockdown has restricted your work in many ways, take advantage of the 'increased online usage' to keep your brand on the forefront.
Here are some digital marketing strategies to implement during the time of Covid 19 outbreak –
1. Stay connected with your audience
The whole world is now dealing with the impact of this pandemic, whether they have been infected with the virus or not. Your audience too is now stuck at home, unable to go out, meet friends or visit their favourite places. This is undoubtedly a very small inconvenience if you see the larger picture, but it's a little upsetting too. In other words, its the right time for brands to show some empathy.
The key strategy here is to stay connected with the audience through social media, but without being pushy about sales. Engaging with the audience and keeping them updated and entertained can help your business gather the right attention. Hashtag challenges like the Quarantine Bingo challenge or photo upload challenges can keep the audience engaged and connected. Apart from that, using your business to contribute some way to the needy people in this time can also uplift your brand image while you do a greater good for society.
For example, Zomato, even though being an online food delivery business, has been encouraging people to have home-cooked meals through their social channels to maintain social isolation. Apart from that, with Zomato Feeding India, the brand is encouraging its customers to make donations to provide food to daily wagers who are likely to suffer the most with the Covid-19 lockdown.
2. Consider PPC Ads
With the lockdown and people being restricted to their homes, they are spending much more time in front of screens, which brings a good opportunity for brands to connect with their customers and stay ahead of the competition.
Research states that "cost-per-click has known to be decreased by 6% across all verticals" thereby reducing the amount you need to spend as an advertiser for every ad click. With many businesses having ceased their operations in this time of uncertainty, the reduced competition can help you capture more traffic as well as conversions. 
3. Ensure to continue your SEO campaign
Halting your SEO campaign now can prove to be detrimental for your business in the near future. Without proper content and website optimization, it would be like a freefall from the search engine results that can incur a great loss to your business. 
The virus outbreak is most likely to fade in a few months, and as normalcy returns, the purchase behaviour of customers is also going to stabilize. Your SEO strategy now will definitely have an impact on your organic search engine results –  two months later. Even if you see your competitors pausing their SEO due to the uncertainty of the future, make sure to keep improving your ranking and prepare yourself for the bounce-back.
As people are mostly staying at home and looking only at nearby places for supplies and services, make sure to keep your local SEO optimized. If customers find your business in their geo region, they're most likely to approach you first.
4. Add flexibility to your business
It is true that every business will be affected due to the virus outbreak and the lockdown, but finding the right ways to connect and help your customers can keep you relevant in these times.  To achieve this, you need to be flexible and work according to the current situation. For example, a lot of local restaurants are offering curbside ordering or parking lot pickup – to ensure lesser human contact and greater social distance.
Other businesses like gyms are completely shut till further notice. However, brands like Rush Fitness are uploading home workout videos on their social channels so that their clients can continue exercising and stay fit at home.
With traditional marketing being stalled, digital marketing will be more in focus with people consuming more of digital content while in quarantine – thus making it a good time for brands to get noticed and remembered. Moreover, you can also share the latest news, updates, preventive measures and inform customers about your hygiene practices.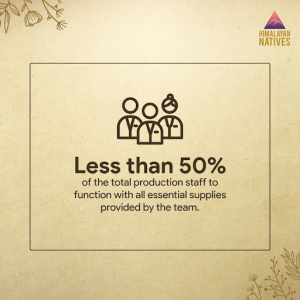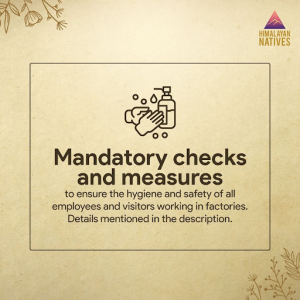 5. Refrain from panic decision making
In these trying times, staying calm and making strategic business decisions is important to survive the crisis. Make sure to analyse the available metrics and data before deciding your next step. Knee jerk reactions will do more harm than good. Remind yourself that the economy is not locked down, customers still need goods and services and they are searching online for the same.
With work-from-home and video meetings, it is likely that you're saving up some time. This time can be utilized to upgrade your digital marketing. So, if you need a website redesign, SEO audit or revision of online strategies, now would be a good time to do it.
This is a difficult and challenging time for every business, but with progressive thinking and a proactive approach, you can position yourself to achieve success and flourish in the times to come. If you need any assistance for your business or would like to know more on the way forward for your brand, leave us a message and we'll get back to you soon.
Stay home, stay safe.
---