Google Page Experience Update: Everything You Need to Know
June 30, 2021
SEO is the organic ranking of your website on search engines such as google, yahoo, bing and even amazon! There are many metrics that search engines use to decide which page ranks higher, because at the end of the day, they want to give it's users the best search results according to the query.
Google is one of the most used search engines today, anything you need, you just Google it! In 2020, Google's SEO algorithm update 2021 was announced, which was all about page experience. 
Google's page experience update
Page experience is about the overall experience of a user on your page. Google added this as a factor affecting page ranking in order to reward those websites who give the best user experience. The following are the metrics defined by Google:
Core Web Vitals Update
• Largest Contentful Paint (LCP): This measures how long it takes for the largest element above the fold to load. By above the fold, we mean all the elements a user first sees, without scrolling down. LCP should occur within 2.5 seconds of when the page first starts loading.
• First Input Delay (FID): This measures the response time to any input from the user, such as clicking a button. To provide a good user experience, pages should have a FID of less than 100 milliseconds.
• Cumulative Layout Shift (CLS): This measures how much of your page keeps shifting. For example, your website prompts the user to click a button and just before clicking, the screen shifts a bit, resulting in clicking of the wrong button. This means the page is not visually stable. To provide a good user experience, pages should maintain a CLS of less than 0.1.

You can find the scores of your webpage on the Google Search Console, a tool that helps developers, SEO experts and website owners measure their site's Search traffic and performance, fix issues, and ultimately improve the page ranking. 
Other Updates:
• Mobile Friendliness: The desktop and mobile orientations of a website are bound to be different because the screens are of different sizes. Since more and more people use their phones for quick searches and more, Google has made mobile friendliness a ranking factor. When opened on a smaller screen, does all the information fit in, or is the text too small? Does the user have to scroll too much? These are some questions you need to consider answering. Google has also provided a tool to check if your website is mobile friendly, simply enter your website URL in this link.
• HTTPS: It is important to have a secure connection where third party attackers cannot steal information. This is especially important if your website collects personal information or payment information from the user, but whether any data is required or not, google ranks you higher if you have the HTTPS. To check a site's security, you need to check the security status to the left of the web address, as shown in the image.

• Safe browsing: Safe browsing is different from a secure connection in the sense that your webpage should not have any malwares that can harm a user's device or even content that can trick a user to reveal confidential information. It also includes hacked content, i.e., content placed on your site without your permission because of security vulnerabilities in your site. You can find out about the safety of your website through Google's search console. 
• No intrusive interstitials: Have you ever been on a webpage and in the middle of reading some content, a pop-up ad suddenly appears and covers most of the screen? This is an intrusive interstitial. These hamper a user's experience and hence have been added in Google's ranking.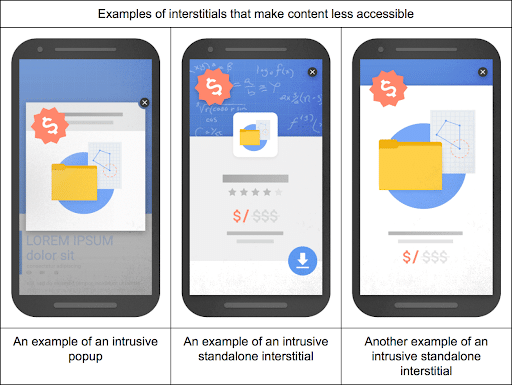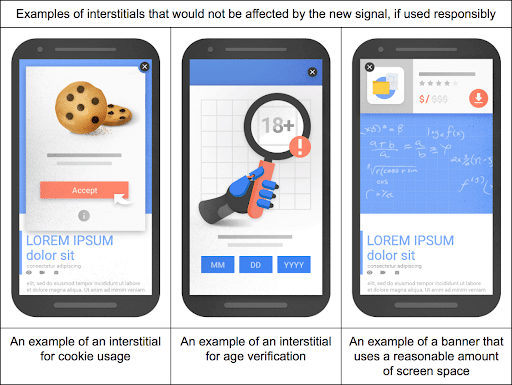 This update is slowly being rolled out by Google and although one might not see a very sudden impact of this update, it is very important for you to make sure you are doing well in each one of these factors. The article has already mentioned some of the ways you can find out your scores in each of the metrics, and now it is your turn to optimize accordingly! 
For more information on SEO strategies, please read here:
Search Engine Optimization: A Complete Guide to SEO – 2020
What Is Schema Markup & Why It's Important for SEO
---
How to Combine SEO & PPC Data for More Powerful Results?
June 18, 2021
Introduction
As a customer, when you need something, you simply go on Google and search for it. You see thousands of search results appear within a fraction of a second. Have you ever noticed that the first few search results have the word "Ad" written on it? These appear on top because they have paid Google. The search results after the "Ads" section are organic and are shown to you because Google's algorithm finds them relevant. There are two strategies behind the ranking of websites on the search engine results page i.e. Search Engine Optimization (SEO) and Pay-Per-Click (PPC).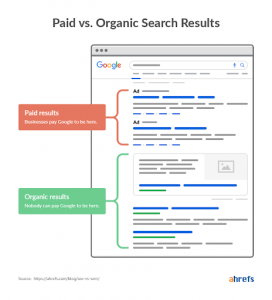 SEO and PPC
The "Ads" you see are are a result of Pay-Per-Click advertising, where you bid on keywords (which are search queries for which you want your page to show up), set target audience metrics (demographic data) and run ad campaigns that show up at the top of the search results page! 
When we talk about organic ranking, we are referring to Search Engine Optimization, where you need to adjust your content according to Google's algorithm so that it finds your website more relevant than others. 
SEO vs PPC
From a business owner's perspective, you would have to invest time and money in making your website Search Engine Optimised. Further, it is a slow process and fruitful results take time to show. However, once you "organically" build yourself to the top, you will get consistent leads, and often people skip the ads which appear on the top because they trust the organic results more. 
Pay-per-click on the other hand charges you only when a user clicks on the ad, and results are relatively faster. On the down side, once you turn off the Ad campaign, you will probably not be able to drive traffic to your website anymore. 
Which is better? 
No one is better than the other, and as explained, they both have their own advantages and limitations. Just paying for ads in order to boost a website that does not answer the search query will not give you conversions, which is your ultimate goal. Thus, we introduce SEM – Search Engine Marketing, which combines the two, i.e. paying for advertising and putting efforts to make your website search engine friendly/compliant.The main difference between SEO and SEM is that SEO focuses on increasing the quality of your content, whereas SEM focuses on increasing traffic to your page.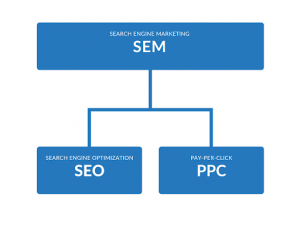 SEO and PPC Strategies 
Here are some ways to combine SEO and PPC strategies to make an efficient SEM strategy: Here are some ways to combine SEO and PPC strategies to make an efficient SEM strategy:
1- Use Keyword Suggestions: SEO is based on using the right keywords in your content and the same tricks can be used for your PPC Ads. This also works the other way around; you can use PPC tools to determine which keywords are doing better than others because it gives you faster results and conversion data, and then update your webpage with the more relevant keywords.
2- Make a top notch landing page: Use your SEO strategy to make a great landing page for which you want to run paid ads. You don't want people to just click and leave your site, you'll end up paying for nothing! Bounce rate is another metric that Google uses to determine if users are satisfied with the search result and if people just click and immediately leave your website, you will get pushed down.
3- Frequently test and update your strategy: You can use PPC to test your overall SEO strategy. Simply put up a lower ad spending budget on your SEO pages and use the analytical data to perform better. This can especially be used to test Ad copies, Meta Descriptions and H1,2,3 tags. 
4- Increase your page engagement: PPC can be used to get initial traction to your website, especially if you are not in the first page of the search results. If you make sure your website is built well, people will engage with it more and you will also start appearing more frequently for organic search results. 
5- Appear twice on the first page of the search results: If you are already at the top of the organic results, the next step for you is to invest in PPC in order to appear twice! Consumers are more likely to click on your page if you appear more! 
6- Build more web pages around the main page: You can have multiple pages in your website revolving around what you want to sell. For example, if you sell phone covers, you can also have blog pages about similar topics such as "best mobile phones to get" because people who are looking to buy a phone will also most likely need a phone case. You can mention your product at the end of the blog, or a link suggesting to buy phone covers. If I am a customer, first I would search for the best phones to buy and see your blog about phones. Then after deciding on the phone, I would search for phone covers and again see your website as an Ad. Since your website appeared twice or thrice, I am more likely to buy from you. Be sure to map out who your consumers are and what else they might be searching for.
7- Link your website pages on Social Media: Add your website and blog links to various social media pages like Facebook, Twitter, and even Pinterest. The more places your link is tagged, the more likely Google is to associate with it. You can ask other content writers to put your link on their websites. 
The ultimate objective of any business is to make money and that happens only if they are able to convert their leads. However, the first step to that is getting relevant leads, and your SEM strategy is meant to give you that. The best part about this type of marketing is that you can target the audience according to demographics such as age, geographic location, gender and you still only pay when a person clicks on your ad. The same does not hold true for offline marketing. You have to pay whether someone sees your newspaper article or not, and further, you get no analytical data to see what worked. To wrap up, use SEO and PPC in support of each other to get better results! 
Read Also:
1- Search Engine Marketing: The Ultimate Guide to SEM 2021
2- Search Engine Optimization: A Complete Guide to SEO – 2020
---