December 22, 2020
Best Lead Generation Digital Marketing Agency With High Success Rate
Be it a startup or a conglomerate, lead generation is an important part of online marketing that involves developing the interest of a potential buyer to become a regular customer. 
The way customers decide and purchase a product or service has undergone multiple changes over the years. In today's time, flashy advertisements and aggressive pitches cannot attract them to make a purchase. Instead, providing a solution to their problems, building a steady relationship and addressing their concerns is the new way to gain loyal customers.
Online lead generation
is one of the main aspects of digital marketing to boost your sales.
Ittisa
, a leading
lead generation digital marketing
company excels in creating lead generation strategies - based on creative design-making and data-led analysis. One of the top-rated
b2b lead generation companies
, our campaigns have resulted in improved business outcomes for numerous brands in different industries.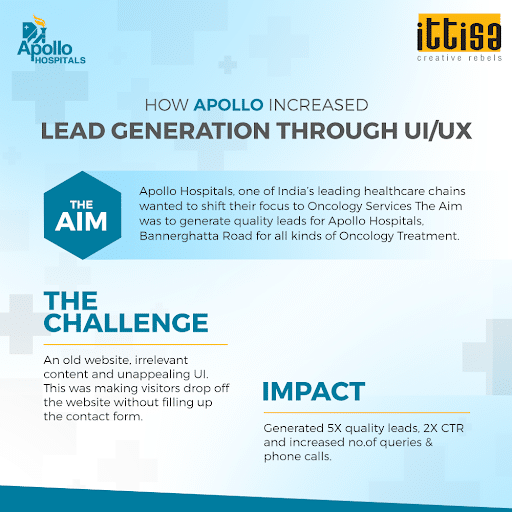 Here are the 5 best strategies that Ittisa - one of the renowned b2c and
b2b lead generation companies -
adopt to ensure all our lead generation projects have a high success rate - 
1. SEO
75% of the online audience do not go past the first page when they are looking for information on search engines. This is why ranking a website on the first page of the search results is very important for maximum visibility and getting the desired traffic. 
Being one of the popular
lead generation companies
, our
SEO services
ensure to improve your website ranking and help your audience reach you. 
The main focus of our SEO strategy includes - 
Selection of the right keywords:

Conducting extensive keyword research is an integral part to understand the search volume and competition level of keywords before implementation. Long-tail keywords often work better because of displaying a clearer search intent. For example, using '

lead generation companies

in Bangalore' will get better results than just '

lead generation companies

'.
Proper optimization:

On-page optimization

is equally important to achieve good SEO results. Proper distribution of keywords (titles, meta descriptions, headings), link building, good user experience (loading speed, page design, navigation) are some of the factors taken into consideration to ensure faster and productive results.
2. PPC
There is always a 50% more chance of a PPC audience to complete a purchase from a website compared to an audience that comes organically.
PPC
works on a bidding system, where advertisers can bid how much payment they are willing to make for every click to their brand website for certain set keywords. PPC ads are more effective as it helps target users who have a clear purchase intent.
As a
lead generation digital marketing
company, our PPC services aim to attract qualified traffic and generate positive leads for a business by analyzing your quality score insights and making continuous improvements.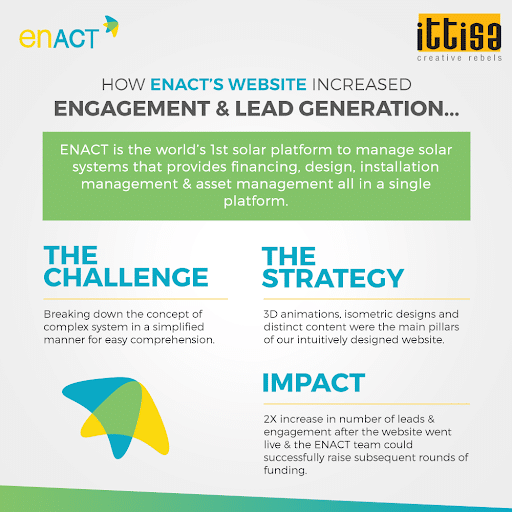 3. Content Marketing
A survey states that 72% of marketers say that content marketing increases the number of leads for their business.
Lead generation companies
invest a lot of time and resources in
content marketing
because it is a very effective
online lead generation
strategy. It not only attracts credible leads, but also improves a brand's online visibility and
boosts conversion rates.
In-depth and
good quality content
is very important for a business to establish authority and gain confidence of the target audience. 
A lot of people usually associate content with blogging, but as a
lead generation digital marketing
company, Ittisa explores a lot of other content formats like videos, infographics and articles. Our main objective has always been to make content as relevant and engaging as possible. This is because if audiences find interesting content, they are more likely to spend more time on that website, which will also have a positive impact on search engine rankings.
4. Email marketing
Probably one of the oldest aspects of digital marketing, but
email marketing
still holds a lot of value even today to gather new leads and nurture them. Research has revealed that 61% of consumers like getting promotional emails on a weekly basis. The advantage of email marketing is that customers sign up for it voluntarily in most cases, which means that the chances of a conversion are higher.
Email marketing can include information about a new launch, sale, announcements, special offers,
customer welcome
, events and invites or links to your brand/website content. Being an experienced
lead generation digital marketing
company, we also undergo A/B testing of emails to get an idea of the likes and preferences of the audience, and accordingly make adjustments in the strategy for maximum
online lead generation
and conversion.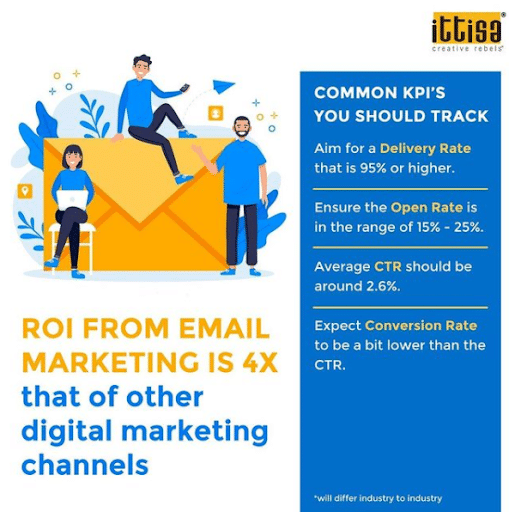 5. Social media
Last but not the least, social media is also a very effective medium for lead generation and connecting with the target audience. Be it sharing the content you create, uploading pictures and videos to showcase the company culture or building a brand personality,
social media
is the best platform for engagement, building loyalty, and
online lead generation
.
Source:
moneyjournal.com
As an experienced
lead generation digital marketing
company, Ittisa helps brands with strategic
social media marketing
to connect with the audience, build relationships and eventually convert followers into steady customers.
Online lead generation
is undoubtedly one of the main goals of a digital strategy. Ittisa is among the top b2c and
b2b lead generation companies
in Bangalore, providing customized strategies for different business types. The on-field experience over the years has helped us get high success rates for all our clients. To know more about our lead generation services, just leave us a message and we'll get back to you!