A store is the centre of your brand experience on Amazon. It enables brands to create a rich shopping experience for customers for maximum engagement and profitability. The best thing about Stores is they are free destinations on Amazon to tell your brand story and showcase your products with curated content and multimedia assets.
Before creating a branded store on Amazon, remember to build a strategy that will help you make the most out of it. The key pointers include –
Consistency with the tone, messaging and visual identity
Rich and engaging content to differentiate your brand
Thoughtful navigation for easy exploration and discovery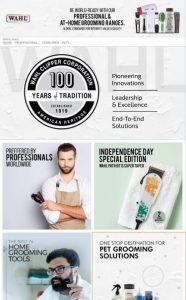 What's New in Stores in 2020:
Amazon released new store features in January 2020 in order to help marketers showcase their products and brand with more engaging and rich content experience. Here are the 5 new features that can further help in optimizing your Amazon Brand Store –
1. Shoppable Collection Images
With the help of shoppable images, it is possible to further pique the interest of customers with lifestyle shots, featuring your products in various settings. You will be able to make any product in the image shoppable, and a customer can click on that product to get basic information like name, price, ratings and availability on Prime.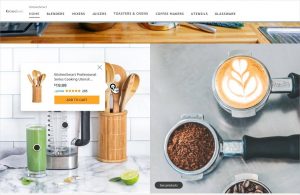 Source: Amazon
Customers will also be able to add that product directly to their cart or get redirected to the product detail page, thus making the transition from interest to purchase smooth and easier.
2. Text Overlays to Images
This new feature allows you to add descriptive texts to your images, with the option of customizing location, size, colour and alignment for better descriptions or specific selections that you would want to showcase. Moreover, text on images will help improve the store's SEO, thus increasing store traffic from third party search engines.

Source: Amazon
3. Bulk/Out of Stock Product Management
Products can now be uploaded in bulk to the product grids as well as the 'featured deals' tiles. There is also the option of automatically hiding products that are out of stock, for better shopping experience for customers.
4. Store Scheduling
Plan ahead and publish store updates at the scheduled date and time. This way, you can manage your Store publishing schedule based on topical changes, new releases and updates. When you update the store, request for your preferred date and time when you want the changes to be live for your customers.
5. New Links to Store
Apart from the products featured on the landing page of your Sponsored Brand Ads, Amazon will now add your brand logo to the bottom of the page – clicking on which will redirect customers to your Brand Store. Therefore it is recommended to keep your brand logo updated in the Store builder, if not done already.
Amazon is also under the process of experimenting with other ways to get shoppers to discover your Amazon store.
Increasing Sales through Amazon Store:
The concept of creating an Amazon store is to strengthen your brand positioning in the mind of your customers and provide them with an enhanced shopping experience. Another major advantage of Amazon Stores is boosting sales for your business.
Take a look at how Amazon stores help in generating more sales –
Improved ACoS for Ads
ACoS or Advertising Cost of Sale is a metric for measuring Amazon sponsored products campaigns. Amazon marketers have always agreed that Amazon sponsored brands are the most effective way of marketing on the platform. It becomes all the more effective when combined with relevant target keywords and a store page to redirect the customers.
Amazon has revealed that the ROI on advertising generated from this method has doubled the performance of offsite ad campaigns.
Curated Branding Experience
Customers previously did not pay much attention to the seller, they were interested only in the products. However, with so many reputable brands selling on Amazon, customers are also paying attention to the seller profile. Providing a curated branding experience to customers through a store helps build a loyal fan base while also helping your brand stand out. For example, LAC Taut, a skincare brand witnessed a 51% increase in units ordered after creating an Amazon store, compared to regular sales.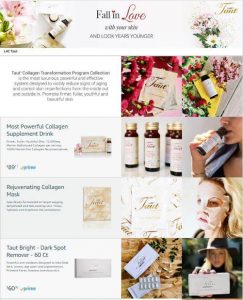 Source: Amazon
Funnel Sales to Yourself
For most brands, they are not the only sellers selling their products. There are other sellers like retail stores selling the same products. At times, these sellers may promote incorrect product information, low-quality or counterfeit products. This may lead to you losing out on loyal customers, who may start opting for your competitor's products.
Having an Amazon store ensures that you have full control of your brand identity and product information. Customers will find it more reliable to shop from a store that ensures legitimacy and you can funnel sales of all your products in one place.
Metrics that Help to Boost Sales on Store:
Amazon Storefront Custom Source Tags
Amazon now provides the option of creating Custom Storefront Source Tags for tracking the resulting sales and traffic. This is indeed a great way to track the ROI of external traffic. To create a source tag, visit Storefront -> Manage Stores -> View Insights. This page gives you an overview of traffic, sales, page analytics and sources. Create a tag from Sources -> Create Source Tag.
Amazon will then provide a specific link that can be used for every channel to track conversions.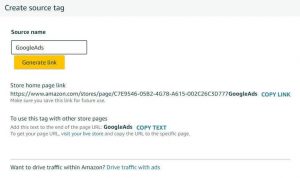 Source: semrush,com
Tip: It is recommended to create one-word Source Tags like GoogleAdWords or FacebookCampaign.
Amazon Storefront Traffic
View the traffic you get to your Amazon store from active and passive means and make adjustments accordingly –
 Headline Search Ads – Traffic generated from Headline Search Ads on Amazon
 Organic Traffic – Traffic generated within Amazon, including search results & detailed page links
 Tagged Sources – Traffic that is tracked with the help of custom source tag
 Others – All uncategorized traffic sources
Amazon Storefront Analytics
Get access to important Analytics like –
 Daily visitors – Unique users/devices that visited your store in a single day
 Views – Page views (including repeat views) during the time period
 Sales – Estimation of total sales generated by visitors within 14 days of their last visit
 Units sold – Estimation of total units purchased by visitors within 14 days of their last visit
Leverage the power of these metrics and analytics to not only capture organic traffic but also drive external traffic to the storefront.
Getting your products in front of your customers and guiding them to make a purchase is an integral part of your Amazon strategy. Amazon Stores form an important part of this strategy. Stores are easy to build and update and great for increasing brand engagement, driving traffic and sales along with brand promotion.
To know more about Amazon stores or if you need help to set up one, leave us a message and we'll get back to you!
According to LinkedIn, " 3M+ companies have LinkedIn Company Pages. Furthermore, 87% of users trust LinkedIn as a source of information that affects decision-making."
LinkedIn, at present, is not just a platform for connecting job seekers with employers. It has transformed into a tool for digital marketers to build a brand, generate high-quality leads and establish long-term professional relationships.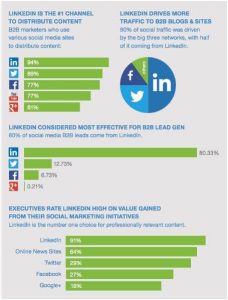 Source: shanebarker.com
LinkedIn's biggest advantage is that it is visited by top-level executives, decision-makers and thought leaders – making it the best platform for B2B marketers. However, promoting your business on LinkedIn requires clearly defined goals and tactics and a deep understanding of your audience. Therefore, a robust marketing strategy is a must-have in order to be successful while marketing on this platform.
Here are 5 tips for creating a successful LinkedIn marketing strategy –
1. Have a complete company profile
"Company pages that have complete profiles get 2X more visitors compared to those with an incomplete profile."
Having a complete profile on LinkedIn is a sign of legitimacy and professionalism. Both are equally important for brand recognition, and also makes it easier for interested visitors to connect with you.
The company page is probably the first interaction that the target audience will have with your brand, so it should be detailed enough to help them know everything they want to about the business. Ensure that these 7 brackets are always filled correctly and clearly – logo, company description, website URL, company size, industry, company type and location.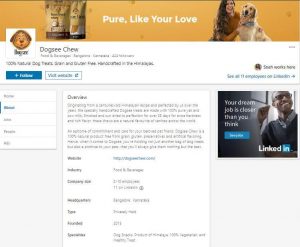 Source: LinkedIn
2. Follow a posting schedule
Do you know that businesses that post on LinkedIn at least once per month have gained followers 6X faster?
Regular postings help to keep the audience updated and build a loyal follower base. Consistency is very important in social media marketing for retaining your audience and keeping them hooked to your page. Hence, keep a posting schedule to achieve higher levels of engagement and better reach of your content.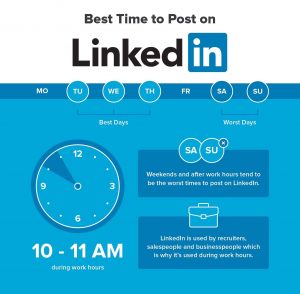 Source: oberlo.com
As LinkedIn is a professional site, the best time to post it is usually on the weekdays, in the earlier part of the day for maximum traction. Linkedin recommends daily postings to retain your connection with the audience. The 'Updates' section in the Company Page Analytics can help you know the click-through rates of your posts, to help you understand the right kind of posts and publishing time suitable for your business.
3. Focus on images and videos
A crucial part of your LinkedIn marketing strategy is maximum audience engagement, and one of the best ways to do it is by including images and videos in your posts. "Images are known to lead to 2X higher comment rate whereas videos are 5x more likely to start a conversation."
In the case of videos, LinkedIn native videos are 5 times more likely to be effective. Therefore, it is recommended to upload videos directly on the platform instead of sharing YouTube or Facebook links. According to LinkedIn, 1-2 minute videos with subtitles that are authentic and reflect the company vision are recommended for best results.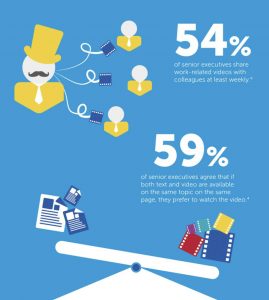 Source: kinsta.com
4. Reshare top content
Research has revealed that "sharing the same post multiple times can drive 192% more click-throughs."
Resharing posts is an effective way to ensure your followers see your content, who may have missed it the first time. Social media algorithms are always changing, due to which only a small percentage of your followers (2% to 6%) get to see your LinkedIn posts. Hence, sharing the same content again opens doors for more opportunities to reach the right people.
However, it is important to ensure that you don't become a spammer by resharing the same post multiple times without adequate intervals.
5. Always measure your performance
A very important aspect to look into for a successful LinkedIn marketing strategy is the daily evaluation of your progress. It helps in making informed decisions that will eventually lead to better results.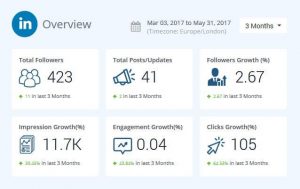 Source: hubspot
The five most important metrics to track on LinkedIn are:
Impressions – It measures the reach of the marketing campaign. Additional insights can help determine the best time to post, which posts to sponsor and long-term trends.
CTR – It indicates the effectiveness of the imagery and copy. Monitoring CTR can figure out if your content is underperforming and help make changes accordingly.
Engagement Rate – This determines the quality and relevancy of your content. The higher the engagement rate, the more popular the content is.
Demographics – This metric helps you understand if your content is reaching the right audience. You can analyze if your audience is from startups or large organizations, their job role and location, etc.
Followers – It helps understand your total number of page followers and the trend in gaining them. A high follower count indicates strong brand credibility, which is important for your business.
LinkedIn is indeed a great platform to connect with senior-level influencers and decision-makers. Therefore, crafting a powerful LinkedIn marketing strategy is imperative to build brand awareness, build credibility in the business world, keep your partners/clients informed and grow your business.
To know more about the best strategies for LinkedIn marketing, just leave us a message and we'll get back to you!
A report by Buffer states that "94% of businesses, both big and small, have chosen to invest in Facebook ads."
Facebook Advertising is one of the most targeted forms of advertising that can help your ads reach the exact audience. Moreover, it drives immediate results, where you can reach thousands of people on the same day you start running your ad. It comes with numerous other benefits, making it the most preferred platform for brands to grow their business.
Facebook has gained immense popularity over the years, and with almost every brand investing in this platform – targeted ads are the only way to rise above the competition with a better ROI and conversion rate. However, it is important to have an effective strategy in place to make the ad campaign profitable over time.
Here are 5 Facebook Advertising tips to help you achieve the most out of your investment –
1. Target the Right Audience
A common mistake that many new marketers make while advertising on Facebook is reaching out to as many people as they can through ads. This strategy may not be completely wrong but doing this may not bring any noticeable leads for the business.
Every ad run on Facebook has a purpose, aligned with the requirements of the target audience. The main purpose of the ad gets defeated if it reaches out to each and every one. Therefore, the focus should be on the right audience if you're looking for a positive ROI.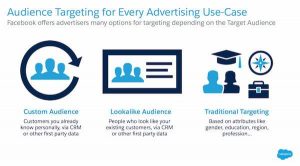 Source: Salesforce
Understanding the audience and their choices are imperative to form your message. Know the tone and language they prefer, the kind of content that appeals to and engages them, general likes and dislikes, etc. Facebook's Audience Insights can help achieve a better understanding of the audience you're targeting and whether you're doing it right.
2. Have a proper landing page in place
Once a person clicks on an ad, what they see next has to be equally relevant. For this reason, a proper landing page is important to convert visitors into leads or customers. Facebook Ad clicks can get expensive if there is no consistent conversion. Moreover, a proper landing page increases the chances of a better ROI.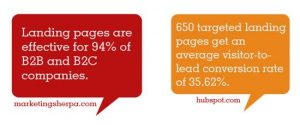 Source: neilpatel
Here are 3 main aspects for an effective landing page –
Align copy with the objective: The length and content of the landing page will depend on the objective you wish to meet through the ad. If the purpose is to generate leads or get only the contact details of a customer, keep the copy short and crisp. However, if the purpose is to sell a product/service or build trust, longer copies with convincing details as proof can be more effective. Ensure to make the copy interesting & engaging so that people actually spend time reading it.
Focus on the visuals: The human brain is known to process visuals quicker, so it's wise to use this aspect to your advantage. Visual elements make content easy to read and understand while adding to the overall flow of the landing page. This will lead to better conversion rates and lower bounce rates. Moreover, visuals also have the power to strike emotions in the audience. Simple things like the colour of the CTA button can also affect the conversion rate.
Keep away distractions: The fewer the distractions, the better the results from your landing page. Avoid cluttering the page with unnecessary content, links or social icons that may drive people away from the main objective. Add elements that will build credibility and will help the page visitors to take the desired action.

Source: Hubspot
3. Choose the right image
For a Facebook ad, the image is as important as the copy to capture the attention of your target audience. All the testing and tweaking done to the copy will be futile if the ad fails to perform due to the image used.
The following ways can help the image make a difference to the ad –
Creative use of text: Facebook prefers ad images containing little or no text. So, if you have to use text, ensure you place it creatively. Test a few versions of text placement to understand what works and what doesn't.
Avoid random stock images: There is no harm in using stock images if done wisely. The image you choose needs to be highly relevant to your brand and geography. For example, using a foreigner image for a domestic brand will not help in building a connection with the audience. Also, do a background check that the image you chose has not been used by any other brand to avoid duplicity. However, the better option is to always use your own images.
Maintain consistency: The chosen image for the ad must be consistent with the copy as well as the landing page to establish familiarity. It should also align with the message you wish to convey and create an emotional connection. This is possible only when you maintain consistency.
4. Make use of video ads
"Facebook video engagement rate is 6.3% compared to YouTube (3.2%) and Instagram (0.2%)."
When it comes to Facebook, video ads are budget-friendly, have better organic reach and a higher engagement rate. The platform itself encourages advertisers to use video ads for a favourable ROI. Previous records have seen videos getting 135% more organic reach on Facebook compared to photos – thus proving to be a good medium to reach maximum people.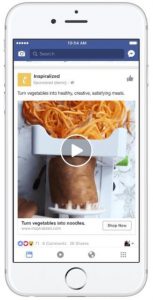 Source: andrewhubbard.co
Here are a few ways to ensure your Facebook video ad campaign goes right –
The first 3-4 seconds should be interesting enough to compel the viewer to watch the whole video instead of moving on.
Create videos that can impress without sound. Most viewers watch videos in silent mode and tend to increase the volume if they find it interesting.
Test variations to understand which will work best with the audience. Accordingly, you can tweak or refine it for better results.
5. Create a Facebook Sales Funnel
Achieving a better ROI and conversion by selling on Facebook is easier with a sales funnel in place. This funnel is designed for capturing the interest of an audience and then nurturing it till he/she is ready to make a purchase.
The stages of the Facebook Sales Funnel are:
● Discovery and awareness of a brand and its product/service
● Increased interest of the user who may consider making a purchase
● Final purchase made by the user
● Nurturing customer relationship to build loyalty and convert one-time customers to repeat buyers
Facebook Sales Funnel help in filling the gap and educate users to take action, by showing them their pain points and how your product/service can provide a solution.
The two main steps to create a sales funnel include –
a. Creating awareness through organic posting, referral contests and referral ads. This is helpful to get the user inside your sales funnel.
b. Once awareness is built, the user will consider making a purchase. Tell them why they need to invest in your brand and address their issues. Replying to comments in the ads is one of the best ways to do so in this regard.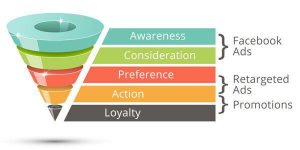 Source: lyfemarketing.com
Facebook can add a lot of value to your business, and enhance business growth if done in the right way. A calculated and careful approach is important, along with an effective strategy in order to get the best results. To know more about how to use Facebook ads for better ROI and conversions, leave us a message and we'll get in touch with you shortly.
78% of people watch videos online, every week.
A report states that by 2022, 82% of all consumer Internet traffic will come from online videos. Video content is growing consistently as people find videos more entertaining and engaging to recall. 72% of consumers prefer learning about a product or service through videos. Moreover, 1 out of 4 consumers lose interest in brands that do not produce video content. This is the reason why 81% of brands or businesses incorporate videos in their video marketing strategy.
97% of marketers claim that videos help users understand their products and services which thereby increases sales in the long run.
For this reason, video metrics is one of the most important parts of video marketing. It reveals how the audience is interacting with and responding to the video content and whether the implied marketing strategy was successful.
Here are some video marketing metrics that will shed light on how much your audience engages with a video, what are the preferred video topics, and how video affects a website's performance:
1. View Count
View count is the number of times a video has been watched by an individual. A view is counted as 30-secs on Youtube and 3-secs on both Facebook & Instagram. Basically, views indicate the reach of a brand's video content. Since views are calculated differently across different social media channels, brands must be careful while aggregating the data.
Tips to boost video count:
● Share the video with the target audience, through email and social media
● Share the video with relevant influencers
● Pay to promote the video among the target audience on various channels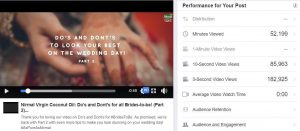 2. Click-through Rate
CTR is calculated by dividing the total number of video clicks by the total number of views. A short, engaging and easy-to-understand video can play a major role in getting viewers to reach for the CTA button. When a CTA button is included within the video content, the click-through rate can measure the percentage of viewers who were compelled to take the desired action beyond just watching the video. It indicates how successful a video is at encouraging viewers to take action as well as keeps a check on the engagement rate.
Few suggestions on improving the CTR:
● Try different placements of the CTA button to make it more visually appealing
● Improve the average engagement by making the video more engaging. The more the video views, the higher the CTR.
● Make the CTA highly relevant to the video content
● Incorporate elements of animation and overlays
3. Play Rate
Play rate is the number of times a video was played divided by the number of views it generated. In other words, it means, out of all the viewers who watched the first few seconds on auto-play, how many decided to continue watching the video.
A low play rate may indicate that the video is not relevant to a brand page or it does not interest the target audience. It may also reflect other problems like boring copy, incorrect video embedment on the page, the absence of sub-titles or lack of visual appeal.
Tips to improve low play rate:
● Increase the size of the video to embed or move its position on the page
● Choose or create a more engaging, vibrant, eye-catching and relevant thumbnail
● Change the copy around the video to ensure accurate communication
● Try moving the video to a different page where it might be better appreciated
4. Average View Duration
Average view duration is the total watch time of video divided by the total number of video plays, including replays. On an average length, it measures how long the viewers watch a video. Average view duration is a powerful metric because it reveals the audience's preference for the length of a video. For instance, if 45-second videos keep getting a 30-second average view duration, those videos can be cut down by 15 seconds.
5. Engagement
Shares, likes, comments and reactions are the typical video engagement metrics that reflect the overall popularity of a video. According to Facebook, if the audience likes a video, they tend to share it as it reinforces their values and beliefs which in turn brings the video in the knowledge of more people and builds trust. Shares are considered equivalent to word-of-mouth marketing. Comments evoke the emotional effect that a video had on the viewers. Reactions display a breakdown of the audience's positive or negative sentiments. These metrics increase a brand's credibility and trustworthiness.
6. Watch Time
Watch time is the total amount of time viewers have spent watching a video. It measures how long the viewers engage with a video. It strongly indicates what information viewers saw and missed based on when they stopped watching the video. Tracking watch time is a good idea as it also accounts for the length of future videos. For a better watch time rate, opt for shorter and snappier videos with compelling stories and eye-catching visuals which will also improve the click-through rate.
7. Conversion Rate
A video's conversion rate measures how well a video persuaded or convinced viewers to convert into a lead or a customer. Conversion is a vital metric to measure if brands are aiming at producing product videos or any other video types with the goal to increase the conversion rate for gaining more leads or customers. Brands should always incorporate a call-to-action at the end of the videos and direct the viewers to its landing page for the next steps.
Some tips to improve conversion rate:
● Make videos relevant to what the target audience wants to know at that stage of the funnel
● Always provide valuable and relevant information to the audience and address their queries and doubts
● Alter the placement of the video in the site to help drive conversions
It is beneficial if brands first determine their set of goals and then decide on which metrics to focus on. Learning how to effectively use the above mentioned key metrics will help a brand achieve success in most of their video marketing campaigns.
As a marketer, one must ensure that the goals that are set are being achieved. For a brand delivering great content to their targeted audience, engaging and pushing them down the sales funnel is a great achievement.
To know more on video marketing metrics, leave us a message and we will get back to you!
Facebook has 2.2 billion monthly active users, worldwide. 150 million people use Pinterest every month and Instagram is the second-largest social media network in the world. These statistics show that social media marketing can be a dynamic powerhouse that helps reinforce branding, create quality leads and drive sales. However, marketers trying to achieve success with social media marketing must overcome some common challenges. Time management, high-performing content and correct calculation of the resulting metrics are some of them, which, if conducted incorrectly, can completely fail, spoil the outcome and incur a huge financial loss.
In social media marketing, strategies and techniques vary from brand to brand. Getting started with social media marketing is easy but knowing how to launch, run and optimize campaigns, in the long run, is a major task.
The key to success is to know how to strategically create, carry out, track and measure the overall plan.
Follow these simple tips to improve your social media marketing:
Define your Goals & Objectives
Studies say that a marketing plan is 30% more likely to be effective if the brand goals and objectives are identified and followed properly. These goals should align with the brand's comprehensive marketing efforts.
Using the "SMART" goal-setting strategy can help build the foundation for successful social media marketing in the long run. SMART stands for:
Specific: Vague goals do not help organisations attain their objective. Goals should be specific based on what is expected out of the marketing campaign.
Measurable: Set goals that can be tracked and measured for future improvement.
Attainable: Unachievable goals can be demoralizing and frustrating. Hence, set goals that are productive and easily attainable.
Relevant: A social media marketing goal should align with the overall marketing objective – be it for building an audience, increasing website traffic, strengthening branding, etc.
Timely: Fixing a deadline before starting with a campaign keeps accountability in check.
Research and Identify your Audience
A message won't be effective unless it is particularly curated for a specific target audience. Therefore brands should be able to identify the needs, wants and desires of its target group.
If the meaning of the message is not communicated properly and does not reach the correct audience, brands will lose its loyal followers and the engagement rate may also decrease. All of these may also negatively affect sales.
Some tips to understand your target group:
Conduct a survey to know your audience's pain points.
Study the audience's demographics and goal.
Take part in conversations on forums that include your target audience.
Respond to comments on blogs and comment on 3rd party blogs.
Send replies to all comments or questions on social media channels.
Always collect feedback from your audience.
Run Contests or Host Giveaways
Hosting social media contests or giveaways can amplify a brand's social media strategy. It can help increase online visibility, engagement and the follower base. Brands may offer free gift hampers, movie tickets, shopping vouchers etc.
Tips to run a successful social media contest:
Set your goals (boost engagement, increase page likes, increase follower base, etc.)
Work on the contest ideas
To enter the contest, ask the audience to "like the page"; "share the post", etc. This will help with higher engagement.
Decide which social media platform to host the contest on.
Set a time and date for when the contest will end and the winners be declared
Promote it on social media
Deliver Consistently with Curated Content
A major aspect of successful social media strategy is using appropriate and relevant content. A good content aims at attracting and converting visitors into customers and existing customers into repeat buyers. The content that is created should be unique, engaging and insightful as a majority of visitors prefer to learn about brands through blogs, videos, articles, etc. Therefore brands should always focus on creating curated content that interests the target group and timely distribute them through correct channels for maximum engagement.
Here are some tips on creating engaging content:
Use the correct copywriting techniques
Address the audience directly
Use snappy, witty, creative or intriguing content to capture and hold the interest of the audience
Link it with different content types like blog posts, videos, etc
Always write a description on every post along with the headline.
Grow your Audience
Brands have to perpetually work on increasing their follower count across all social media channels. Here are some aspects that may help increase the follower base of a brand:
Creating strong social media profiles and pages
Sharing quality and engaging content
Cross-promoting social media accounts
Using hashtags
Following other profiles
Participating in different groups with a similar target audience
Replying to comments & engaging with the audience
Product updates, new content and business data also help in audience growth. Therefore brands ought to create them and make it easily accessible to its customers. This would possibly even prompt them to make an acquisition for a second time. Some brands also choose social media advertising to increase their follower count. Ads are a great way to reach potential buyers who would otherwise be difficult to contact.
Connect and Engage with your Audience
To expand reach, connecting with the audience genuinely is important. Healthy and authentic conversations will help brands have knowledge about their pain points, queries etc. Addressing these problems will help to gain the audience's trust and credibility which may in turn build loyalty in them.
Some ways to connect with the audience:
Converse through Twitter Chats or retweet on Twitter
Respond personally to new followers, answer queries and address issues promptly
Reply to comments and messages on social media
Engage in Facebook groups with a similar target audience
Like and reply to comments on your Facebook business page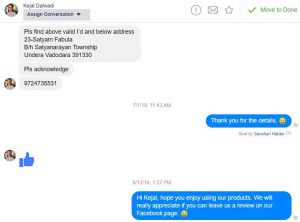 Track and Measure Results
Brands should check the results and compare them with the set goals to understand if the specific social media strategies are working and producing results. Some of the metrics are –
Followers: Calculate the total number of new followers on each social media platform and compare it with the previous number to check if the follower count has increased or decreased.
Likes/shares/comments: Measure the total engagement the audience has with the posts. Receiving retweets, shares, comments and likes is a positive sign. Note which type of content gets the highest engagement.
Clicks: These metrics show whether social media efforts were successful or not and if it helped increase sales. The success of social media marketing depends on the ability to draw more visitors into the sales funnel. Check the number of website clicks and blog post clicks.
Leads: Successful social media marketing increases the number of qualified leads for a brand. These metrics tell a brand the most about their efforts. It takes time to convert visitors into leads, even with great content and consistent posting.
Downloads: If a brand's audience responded to its posts by visiting landing pages and downloading high-value content like eBooks, etc, then it is a success.
Successful social media marketing consists of a variety of challenges for brands which is why it's easy to take a wrong turn and end up with unsatisfactory results. It's also common to begin with enthusiasm and lose interest and commitment in the process. It is therefore important to remain focused and follow the above tips to create a winning strategy!
To know more, leave us a comment and we will get back to you!
"Christmas is doing a little something extra for someone."
It's Christmas season, and while candles, cakes and carols are a part of this holiday season, brands do their part with messages of joy, happiness, family bonding and solidarity. 
Take a look at 5 Christmas campaigns that made social media a happy and merry place –
1. Apple – Holiday – The Surprise
Bringing in the festive season with warmth, togetherness and family bonding, Apple released a 3-minute film centring around two granddaughters visiting their grandfather with their parents after the demise of their grandmother. The children are handed an iPad to keep themselves busy while the parents help the grandfather. 
On Christmas morning, it is revealed that the children had used the iPad to create a multimedia album, telling the story of their grandpa and his late wife to show that she'll always be there with them. With the message of Make Someone's Holiday, the film is a reminder that the true essence of Christmas lies in family togetherness.
The video was a great success and received 24M views on YouTube. The brand hopes that this ad will encourage users to understand that technology is not merely for meaningless consumption, it can also be used for expressing creativity and love.
Source: Daily Express
Watch the video here – https://www.youtube.com/watch?v=LDeRyyDrS40
2. Mercedes Benz – Picture of Santa
Mercedes has always been famous for creating campaigns that evoke the right sentiments, captivate the audience and encourage sharing. This Christmas, there was a touch of humour in their ad that shows a Santa secretly placing gifts while a child catches him and clicks a picture. Finding out that he has been caught, Santa tries to bribe the boy with gifts so that his secret remains a secret. The child, however, sees that Santa has a Mercedes car. Even after a lot of negotiation, the kid only settles for the car as a 'bribe'.
Source: YouTube
Sending out the message "for those who never compromise", Mercedes also highlights the brand message that owning the car is like an ultimate desire in life. Till now, the video has received 5.7K views on YouTube. On Facebook, the campaign witnessed 101K views, 7.7K reactions, 470+ comments and 1.6K shares.
Watch the video here – https://www.youtube.com/watch?v=wiu4gK7SHNQ
3. Microsoft – Holiday Magic: Lucy and the Reindeer
Bringing in the holiday season while also promoting voice language translation technology, Microsoft's Christmas campaign tells the amusing story of Lucy. The little girl sees her mother attending a business conference call using the cloud-based Microsoft Translator with Japanese colleagues. She then takes the tablet and goes out to meet a couple of reindeer and talk to them. As she sees that their snort could be translated into English, she fires off with a number of curious questions like how do reindeers fly, what does Santa Claus do in summer, if Mrs Claus is a good cook, and so on.
Source: YouTube
The ad ends with the line – " Happy Holidays in 60+ languages. Reindeer is not one of them. Yet." It witnessed 148K views on YouTube. Facebook garnered 4K views till now, with 90+ reactions.
Watch the video at https://www.youtube.com/watch?v=nnmy7IPE08I
4. SBI Life Insurance – Real Life Real Stories
SBI's "Real Life Real Stories" campaigns bring out the selfless acts of real unsung heroes in the country who have bought a positive change in society. This Christmas, they released an inspiring video of an auto driver and social activist Murugan Theruvorum who became a real-life Santa for the homeless, orphaned and the elderly. For 20 years, he has rescued more than 10,000 homeless people and provided them with basic amenities.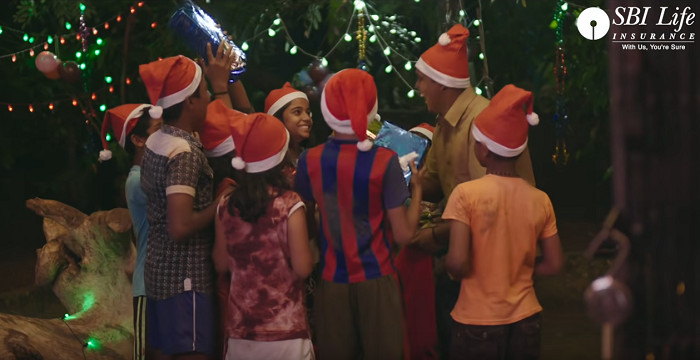 Source: Adgully.com
The video has already gained 2M views on YouTube. On Facebook, it witnessed 1.4M views with 4.6K reactions and 670+ comments.
Watch the video here: https://www.youtube.com/watch?v=tBx0hCY-D1U&t=22s
5. Uber – Santa & his Elves are coming to Town
Uber came up with a short and sweet Christmas video to bring in the season of joy. The video shows a little boy dressed as an elf taking a ride with his mother for a fancy dress competition. He gets Santa Claus as his co-passenger and is overjoyed to see him. The child also gets candy from Santa, which thrills him all the more. The video is described as Santa and his elves are coming to town, with Uber bringing them home.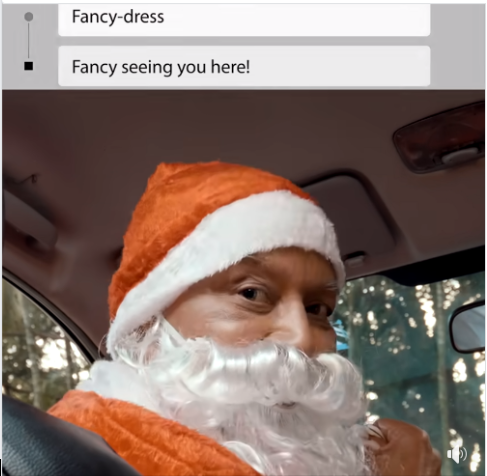 Source: Facebook
The video gathered 1.4M views on Facebook, 3.8K reactions, 70+ comments and 120+ shares. It has also received 1.6M views on Instagram. 
Watch the video here: https://www.facebook.com/uber.IND/videos/2503697176510168/
Which was your favourite Christmas campaign this year? Tell us in the comment section below. 
Performance marketing is a set of online strategies based on indicators that allow brands to promote a product or service and pay only when the outcome of the advertising is generated. In other words, clients need to pay performance marketing agencies only when the agency delivers profitable or agreed-upon results like sales, clicks, leads, conversions and other beneficial marketing outcomes.
Performance marketing has successfully reversed the traditional value proposition of advertising where the payment is made by the client or advertisers to an agency despite the failure of the ad campaign, thereby allowing real-time measurement of ROI.
Goals in Performance Marketing
Before beginning any marketing campaign, it is compulsory to set goals. These goals may be shared by the client or may be left on the agency to decide after discussing with the client. Having determined the goals of advertising campaigns, it is safe to proceed to the selection of marketing platforms and tools that can help in achieving them. Some of the popular goals include:
How do performance marketing campaigns work?
Performance marketing ad campaigns may range from web banners to pop-ups to cost-per-view and cost-per-click ads along with relevant content. Large amounts of traffic are generated through these ads which are purchased from web or mobile publishers.
Brands advertise via these platforms because it is easy to track, measure and quantify data about their ad spend with the correct tools. These can be linked directly back to sales. Popular sites like Google and Facebook use performance marketing but nowadays smaller brands are also going the same route.
Some of the benefits of performance marketing include:
1. Pay for Results
The most popular benefit of this form of marketing is that there are no overhead expenses before the desired results. Rather than paying an upfront cost for the services provided by an agency, performance marketing agencies charge brands or businesses every time the designated action or results takes place. Small businesses, like start-ups, often like this form of marketing because it satisfies their budgets. This is effectively applicable to brands that seek actions like leads and conversions. 
In performance marketing, it's important that brands set a goal and follow it properly. Ad campaigns that are optimized for conversions and then switched to clicks might underperform in both categories. It is best to design creatives and set budgets around a specific goal decided at the outset.
2. Track and Measure Performance
With performance marketing, it's easy to track and measure results for actions taken. Performance marketing is digital, therefore brands benefit from near-instant results and detailed insights with regards to performance. It includes total spend, number of clicks, impressions and conversions. 
With these metrics, brands can track performance throughout a campaign to determine the return on investment (ROI). If a campaign isn't meeting the expectations, it can be paused and the budget can be moved elsewhere. 
3. Better Planning
Performance marketing campaigns are easy to budget for because brands have to identify goals and provide an ideal cost per action at the beginning of planning. The Key Performance Indicators (KPI's) play an important role in a brand's ability to determine its goals. From there, it's simple to find the proper budget based on the desired results. Since performance marketing focuses on driving higher performance levels and outcomes in businesses, therefore brands can optimize the number of impressions, leads, clicks and other performance markers. 
4. Real-time Use
Most times performance is analysed by individual advertisements. Knowing how each creative performs with a particular target audience is a great advantage, thereby allowing brands to adapt and react to feedback throughout the campaign.
If an ad with a certain copy or headline delivers a higher click-through rate than others, brands can use that copy or headline with other forms of media to see if the conversion rate can be further optimized. Reacting to this performance of a campaign can deliver more results within the original budget of the campaign.
5. Low Risk
By paying only when a specific action is completed, a brand's money is well-spent and remains unexploited. This automatically reduces the risk of overspending without getting the desired outcome. 
6. New Formats for Experimentation
Single placement channels such as Twitter can conduct performance marketing or brands can also partner with performance marketing networks to broaden their reach. Various placement opportunities are offered by these networks, which can provide new details into valuable placements based on audiences.
Performance marketing networks like email, PPC, social media etc are especially helpful for brands targeting difficult-reaching audiences like developers who avoid display ads and are not very active on social media. 
Brands that want to improve their advertising efforts and boost their results should opt for performance marketing and all that it has to offer. Unlike traditional marketing, performance marketing can help in better planning, track performances, make a brand pay only after the desired results and discover new placement opportunities.
With all these advantages, it's no surprise that performance marketing is becoming the new standard for advertising. To know more about performance marketing, leave us a message and we will get back to you!
66.6% of Instagram posts contain atleast one hashtag.
Hashtags have now become a social media phenomenon and a powerful part for online marketing strategies. They can be easily created and are searchable, thus becoming an indispensable tool for brands, organisations, celebrities and even common individuals. If used correctly, hashtags can contribute to large conversations and help the audience to dig deeper into a topic.
Audiences can also follow and engage with particular or specific hashtags to stay updated on a current topic or trend. They can also create their own hashtags to promote any product or service.
The key to a successful hashtag strategy is understanding the target audience and which hashtags they follow.
Here are some reasons to justify the utilisation of hashtags:
1. Increase the organic reach of the post
Hashtags are essential on sites like Instagram, Facebook and Twitter since they help gain visibility on social media networks. Hashtags help reach more audience organically and can also keep a track of the reach and engagement numbers. It also makes a social media post attractive and influences people to like the brand or page for more updates.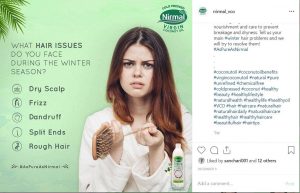 2. Branding and Visibility
Leveraging hashtags to elevate branding is a great idea. If a brand is new, then hashtags can be utilized to expand the audience reach and increase brand awareness.
When users search for a brand, they'll see the relevant hashtags that the brand is using; or when they search for specific hashtags, they'll see the brand's posts in the results. This usually results in the brand gaining new followers and potential customers.
Be it new or established, a brand can create its own hashtag for a product, service or an event promotion. Brands can encourage followers to use their hashtags when they purchase or use a product, or when they're at an event hosted by the brand.
Creating a unique hashtag gives the brand a chance to dominate that hashtag. Continuously including that hashtag in posts not only helps increase visibility but also helps users to associate with the brand, thus encouraging brand loyalty.
3. Promotion
A primary reason why hashtags have become so important on social media is because of the advantages it brings for targeted campaigns. A social media version of the "word-of-mouth" method, it helps create visibility by encouraging followers to use the campaign hashtag, which is further used by their followers and the cycle continues.
Moreover, if one is aware of the hashtags that the target audience is already following, creating campaign hashtags along the same lines can further increase visibility.
Promoting an event, contest or giveaway with hashtags helps connect a brand with its followers and also their followers with each other. The traction a hashtag can promote before, during and after an event is indeed substantial.
4. Improve click-through rates
According to research, tweets or posts with hashtags receive more engagement than those without hashtags. Therefore brands can increase their customer engagement and click-through rates by just adding hashtags to their posts. But too many hashtags should be avoided in a single post as it may seem like spamming and thereby dilute the original message.
5. Effective and easy communication
Brands use hashtags to make their marketing campaign memorable, unique and relevant to their audience. Systematic and effective use of relevant and distinctive hashtags makes a brand memorable. Brands can integrate hashtags with an easy call to action to help them communicate efficiently and reach a larger audience.
With its quintessential ability to gain visibility and reach millions of users around the world, hashtags are a crucial part of any successful marketing campaign.
Whether it's a new business looking to increase brand awareness, a well-known brand launching a new product or a brand looking to give back with a charitable campaign, hashtags are a certain way for businesses to get their voice heard on social media.
Every successful blog is built on the foundation of solid content, but it's the consistency that matters for effective ranking on search engines. According to reports, brands that are consistent with blogging are 13 times more likely to get a positive ROI.
As an inbound marketing strategy, blogging can generate qualified leads and drive traffic. According to a recent study, brands that produce blogs on a regular basis may acquire 126% more leads than those who do not.
For starters, brands can create a WordPress blog and begin creating high-quality, compelling content. However, in order to rank well on search engines, the implementation has to be better with correct keyword research, on-page SEO and etc. All of this needs to be initiated properly in order to help a brand grow, reach its target audience and build its search engine ranking.
Below are some ways that can help a blog rank well on search engines:
Keyword Research
Basic keyword research will help identify the most searched keywords by a brand's target audience and also find words that have a higher chance of ranking. Focus on one or two long-tail keywords that match the intent of the target reader. Include these keywords in specific parts of the blog.
Using the Google Keyword Planner, look for highly-relevant keywords that get a decent number of searches and low levels of competition.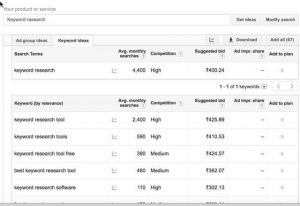 Source: https://www.shoutmeloud.com
On-Page SEO
The most important aspect of on-page SEO is using the selected keywords strategically in different parts of the blog. Use the chosen keyword in the meta title or meta tag to help the search engine better categorize the blog post based on consumer search query phrases.
Some of the most popular areas of using keywords are:
Title tag
URL
Header tags
Alt images and image captions (wherever relevant)
Content of the page
Creating blogs that have practical value
Readers now demand blogs that are relevant and useful which not only answer their queries but also nudge them to implement what they read.
According to a report, over half the marketers feel that high-quality, unique and relevant blog content are the most vital types of content. This increases the search traffic, community engagement levels and leads.
Building Inbound links
Link building is the spine of SEO as it supports optimization tactics and strategy. Trusted, quality incoming links dictate up to 20.94% of what ranks and what does not. When there is an amalgamation of the right links and useful content, the result is a significant increase in search rankings.
Some ways to get these links include:
Linking internally to the blog posts on one's own site.
Linking to blog posts when guest posting on other sites.
Letting bloggers and journalists know about specific posts that would be relevant to them. Research-backed posts tend to work best for this, particularly if the research is genuine and authentic.
Promotion on Social Media
For more engagement and audience views, bloggers need to use social media platforms keenly. Facebook, LinkedIn, Twitter and other online forums can be great places to share blog posts and increase the number of click-throughs, likes and shares. Social sharing triggers audiences to visit the online blog and this, in turn, helps increase the ranking fast.

Creating blog posts can be very time-consuming. If a brand is going to invest time and money, then they want to make sure those blog posts continue to drive traffic and views in the long run. Follow the above-mentioned ways and to rank your blog organically!
To know more, leave us a comment and we will get back to you!
"Starting today, we're expanding our test of private like counts globally. If you're in the test, you'll no longer see the total number of likes and views on photos and videos posted to Feed unless they're your own," – Instagram, 14th November 2019.
Social media apps often roll out changes and updates, but Instagram hiding likes came as a sudden blow to many marketers. The reason for such a step was to depressurize the platform and reduce competition to prevent 'adverse effects on mental health'.
Instagram is the most popular social media platform with 65% Gen Z users. The pressure of getting enough likes could take a toll on the young minds and is the primary reason to bring this change on the social platform.
Adam Mosseri, CEO, Instagram announced that "It's about young people. The idea is to try and depressurize Instagram, make it less of a competition, give people more space to focus on connecting with people that they love, things that inspire them."

Source: Later
The test was first implemented in Canada and has expanded to countries like Australia, Brazil, Italy, Ireland, Japan, New Zealand and the United States. However, the test is soon to be applicable on a global basis.
This latest development is surely to affect businesses, with many brands contemplating the option of changing the platform and moving to other popular youth platforms like Snapchat and Pinterest. However, marketers can embrace this change and use it to their advantage in the following ways –
1. Track more relevant metrics
For a majority of brands, getting likes for each post has been a top priority. However, likes are only one way to measure the popularity of posts. It does not necessarily mean that your marketing efforts, sales of your product/service or your brand messaging are reaping the same results.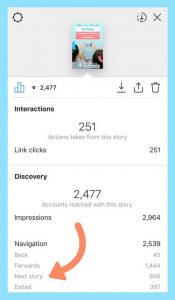 Source: laterblog
According to Sprout Social, there are 7 main Instagram metrics that need to be tracked that are more important than likes –
Engagement per follower – Engagement with content relative to follower count
Follower growth – Observe whether you're getting gradual growth over time or random spikes and drops
Comments – Indicates that your content had some kind of impact on the audience who took a step ahead to leave a reply/feedback
Reach – Know the number of people seeing your content
Most engaged hashtags – Research and review hashtags for usage and engagement to keep the momentum going
Referral traffic – Review impact of Instagram on website traffic
Stories – Measure the popularity and engagement of Insta stories – the current most essential marketing strategy for businesses on the platform
2. Enhance content quality & authenticity
If likes are no longer viewable, brands now have to focus more on creating a robust strategy that involves producing high-quality genuine content and efforts to get discovered.
Being authentic is the best way forward when it comes to Instagram marketing. Moreover, with the algorithm update, being consistent with producing likeable content that would interest the audience is all the more important. This is because as the algorithm recognizes that your content resonates with the audience, your posts will be put in a better position and even shown to new audiences.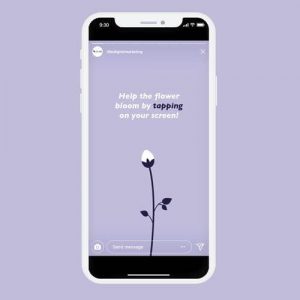 Source: tlbb.com
Being discoverable on this popular social platform is another crucial step for brands to get success. The 'Explore' tab on Instagram features relevant posts to users who may be interested in your content. This provides a chance to get exposure in front of a wider target audience. Using relevant hashtags is known to be the best way to find your place in the Explore tab.
3. Invest in Story Ads
"62% of Instagram users are known to become more interested in a brand – or its product and services – after they watch Instagram stories."
In order to reduce reliance merely on 'likes', many marketers are now making a shift towards sponsored story posts and measure the impact. Moreover, people are more active on the Internet via mobile devices and are more interested in formats that are convenient, easy and engaging. Full-screen vertical ads/videos are ideal for this kind of content consumption.
Here are 7 marketing objectives that can be fulfilled with Instagram Story ads –
Brand Awareness – connect to people who are likely to be interested in your brand
Video Views – Encourage followers to view your video content
Reach – Ensure your ad reaches the maximum number of people
App Installs – Get more users to install your app
Traffic – Direct more visitors to your website
Conversions – Drive proper actions on your website/app
Lead Generation – Gather sales leads like phone numbers or email ids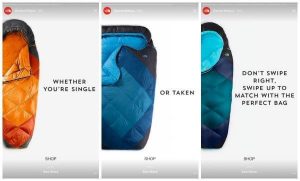 Source: Strike Social
The bold move of hiding likes for users across the world will definitely bring a great change in social media marketing as well as influencer marketing. However, this step can also be perceived in a positive way for brands as it also means less competition and more focus on strategy and quality work.
To know more about how to use Instagram to get more value for your business, leave us a message and we'll get back to you!