The Best Marketing Campaigns 2017 Review
January 10, 2018
We witnessed a lot of new things on social media this past year, a lot of experiments by big brands were observed. Be it branded content, short or long format storytelling, digital-first ads or enhancing emotional content, brands have used social media to the fullest to reach out and engage with the audience.
Here are 5 best social media campaigns of 2017:
1. Assam Tourism
Apart from the many other reasons Bollywood diva Priyanka Chopra has remained in the headlines, one of the sweetest causes would undoubtedly be the Assam tourism campaign. The 3:32 minute video showcases the unparalleled beauty and uniqueness of the state along with the many reasons why Assam should be on the wishlist of every traveller's list.

Be it Priyanka Chopra wearing the traditional 'mekhla chador', practising Bihu, or the visuals of pristine landscape, flavourful dishes, temples, festivals and the rich culture & heritage, the #AwesomeAssam campaign indeed managed to find a place in a million hearts.
Take a look at the video here:
https://www.youtube.com/watch?v=Mx52iOmYbXs
2. Reebok – #GirlsDontFight
Reebok presented the world with a fierce campaign combined with a strong message, to let go of the age-old tradition – Girls don't fight. The video, featuring Kangana Ranaut redefines women empowerment, urging women to be fit in all aspects – be it mentally, physically or socially.
The message is clear, it is not who you are, what you wear or at what time of the night you go home, it's about what you believe in and standing up for those beliefs.
With more than 3 million views on YouTube, this Reebok campaign has been very successful. Watch the video here:
https://www.youtube.com/watch?v=ISsWhHHZ7rE
3. Sofy #EmbraceTheNew
Menstruation still remains a taboo in our country, but that didn't stop Sofy from launching the first ever commercial on tampons in India, with the campaign #EmbraceTheNew. The main aim of the campaign was to educate women regarding the proper use of tampons and at the same time to break all myths that are in the minds of people regarding its use.
Sofy sent out the communication in two parts – one was why tampons are necessary and the second was all that you need to know about tampons. The campaign received a lot of praise from people, both from and outside the media industry. Watch the campaign here:
https://www.youtube.com/watch?v=Nix_3IRjuJk
4. Diwali in India – Airbnb
India is known for its colours and festivals and on the biggest festival of lights, Diwali, Airbnb launched their campaign inviting people from all over the world to celebrate Diwali in India the same way its citizens celebrate. The campaign showcased how anyone, no matter from which part of the world or culture can get a closeup view of how the festival is celebrated in the country.
The video shows the journey of a traveller who is hosted in a beautiful home with a family. The happy traveller is seen planning and participating in the festivities taking help from her local Airbnb host.
Watch the video here:
https://www.youtube.com/watch?v=2ORBNuOGl2E
5. Mom Be A Girl Again – Amazon
The video series for the #MomBeAGirlAgain campaign by Amazon highlights the dreams and wishes of mothers who have let go of their passion to take hold of their busy lives and families. It urges mothers to relive their childhood once again and pursue their passion once more.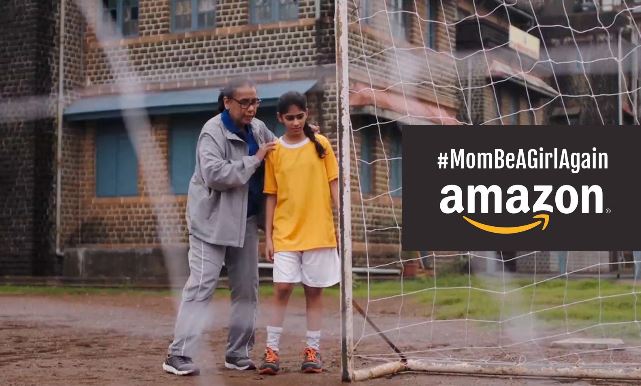 This series witnessed a roaring success on social media with every video getting 3-5 million likes. The Tufani video managed to get 13 million likes on Youtube. Watch the video here:
https://www.youtube.com/watch?v=vBWKEb6gcRs
Did we miss out on your favourite marketing campaign in 2017?
Tell us in the comment section below.
---
5 Successful Social Media Campaigns Of Quarter 3 2017
October 12, 2017
Along with several other things, social media has changed the face of marketing in recent years. Reaching out to an audience is no more a difficulty, and brands ensure that they make the optimal use of the social media channels to increase their brand visibility and spread awareness.
The combination of informative as well as creative content, along with the right dollop of emotion have always managed to strike a chord among the audience. Let's look at 5 such successful social media campaigns of the 3rd quarter of 2017:
1. Jammu & Kashmir Tourism – Warmest Place on Earth
Kashmir has always been known for its splendid scenic beauty and romantic climate, thus winning the title of 'Heaven on Earth'. However, this social media campaign by J & K Tourism explores another part of this heavenly abode – the warmth that resides among the residents of the state.

The 5 minute long video depicts Kashmir as the warmest place, showcasing the experience of a young couple with a local man whom they mistake to be their driver.
Launched on September 23, the video went viral across all social media channels, garnering over 2.9 million views on Facebook alone. From travelers to celebrities, it seemed to touch the right chord with everyone.
Have a look at the beautiful video here:
2. Parachute Advanced – The Tough Talk
September 24 is celebrated as Daughter's Day, and Parachute Advanced showed the world the right way to do it. The campaign highlighted the 'tough talk' on issues like love, sex and divorce between a daughter and her father while he was shown oiling her hair.
The video called out to all fathers, with an urge to give their daughters the care and attention they deserve, to help them open up to their fathers and share everything in a casual and comfortable manner – 'the more you'll be there, the more they will share."

The campaign successfully crossed 2.9 million views on Facebook, with over 8000 shares. With the hashtag #LoveJatao, people shared and discussed this campaign to a great extent on social media.

Watch the video of this successful social media campaign, 2017:
3. Star Bharat – Bhula De Darr, Kuch Alag Kar
The newly revamped channel, Star Bharat launched a campaign on Dusshera matching their tagline to encourage people to chase their dreams and not quit because of fear. The idea was to burn all fears this Dussehra. If you still wonder how to make viral videos, here is an insider tips: Make viral videos on small budget.

Three leading icons from the country – Mithali Raj, MS Dhoni and Ajay Devgn were roped in for this campaign. Recently Sidharth Malhotra has also joined the team. These celebrities speak about their own fears and how overcoming these fears have made them what they are today.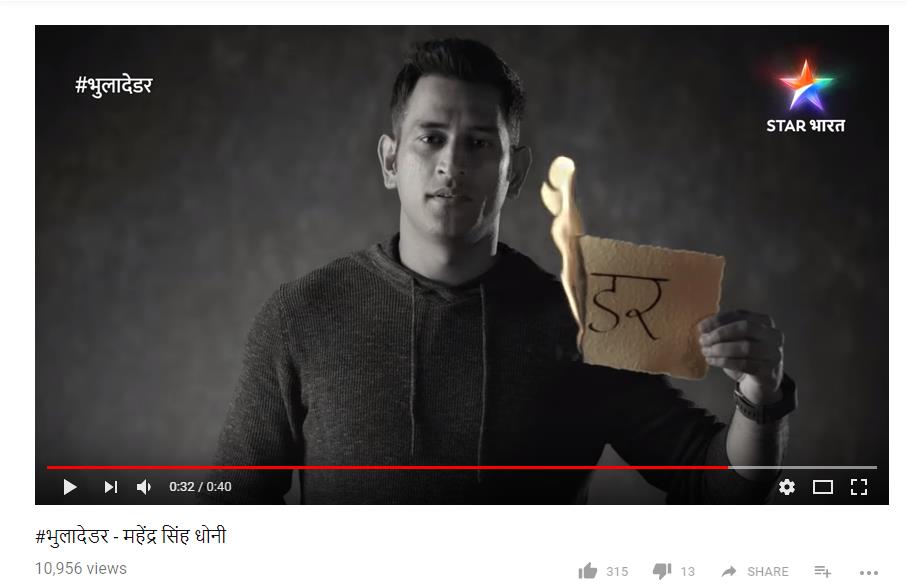 The videos have garnered over 3 million views individually on Facebook with over 50k reactions and above 3000 shares. Watch Mithali Raj's story here
4. HDFC Life – Being #YoungAndResponsible
Today's generation is full of young aspiring individuals who believe in their dreams, and with detailed planning and implementation, try to make them a reality. But does the older generation have the same perception about the younger one?
HDFC rolled out the campaign #YoungAndRestless or #YoungAndResponsible, where people with age and experience on their side were shown photographs of two youngsters and asked what they could perceive by just looking at them. Their opinion concluded the fact that the younger generation was #YoungAndRestless.
It was then that these youngsters met them in person and shared stories of the journey that had made them successful showing to the world that they were #YoungAndResponsible.

Harmanpreet Kaur, batswoman, Indian Women's Cricket Team and Chintan Ruparel, Co-founder, Terribly Tiny Tales were the young achievers that were a part of this campaign. The campaign garnered 9.7 million views with more than 7000 shares and sparked more than 2,30,000 engagements.
Watch the campaign here
5. Britannia Good Day – #SmileMoreForAGoodDay
Titled "A day in the life of a Royal Indian Guard", Britannia Good Day's new campaign showcases the daily duty of a guard in front of India Gate, Delhi. He stands still, on his job, seeing thousands of regular joggers, tourists, guides and balloon sellers visiting the place. He cannot smile even when people urge him to, but makes sure to remember all the smiling faces once he is home.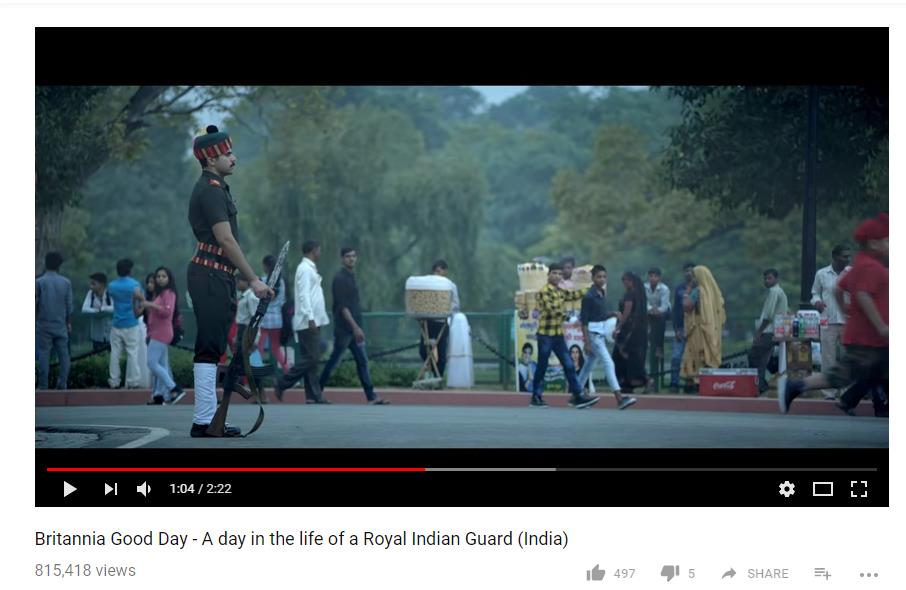 The campaign encourages people to smile as much as they can, and have a Good Day. The video has already crossed 1 million views on Facebook, with over 3500 shares and 45K reactions.
Watch the video here
 If Know any videos that we missed but should be part of the list? Tell us in the comments section below. Also, Know more about our video marketing services.
---
The Best Social Media Campaigns and Changes in July 2015
August 14, 2015
Social media witnessed a flurry of activity and updates last month. While updates and changes are fairly common on the internet, July was particularly noticeable because of the nature of changes that took place in the digital media space.
Here's a look at the best social media campaigns that made the world sit up in July 2015:
Twitter removed background images:
Remember those custom wallpapers that you so carefully chose to represent your Twitter profiles? They disappeared unceremoniously and without warning. All that is left on your Twitter background is a blank, white space. Needless to say, this move from the social networking giant left people angry and bitter, with many expressing their obvious disapproval.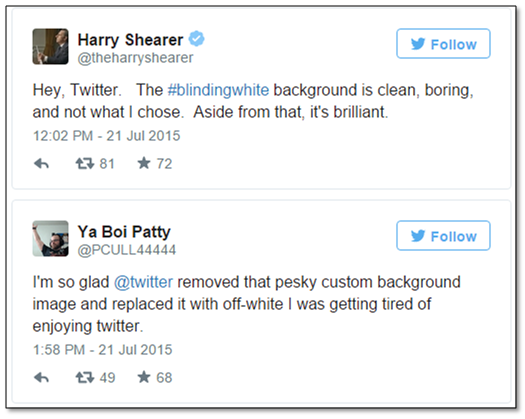 Social Photo Contest:
In a brilliant move to promote the photo capabilities of LG G4s, LG launched its #BestShotEver social photo competition. In order to incentivize people, LG announced that participants stood a chance to win a trip to New York City, including a private helicopter ride and a brand new LG G4s each.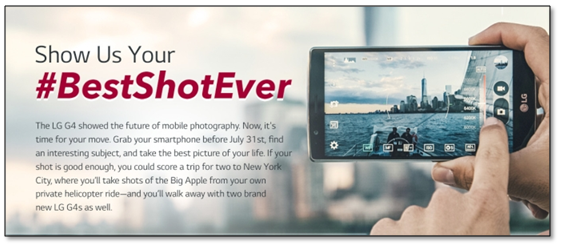 The 'No, Thank YOU' campaign: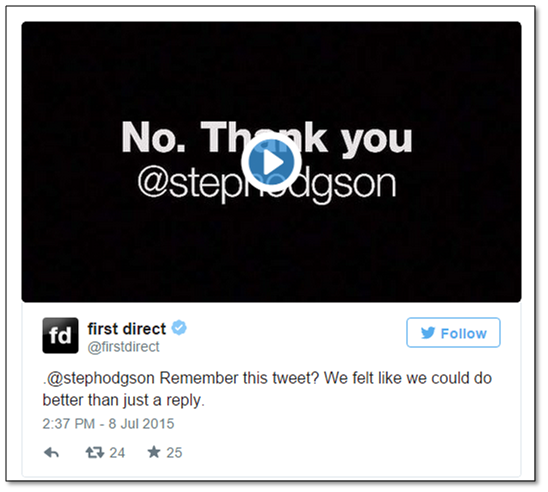 Catchy, isn't it? First Direct, a telephone and internet-based retail bank in the UK, launched a campaign called, 'No, Thank YOU', wherein it selected some of the best messages of thanks sent from its customers from channels such as Facebook and Twitter. The bank then proceeded to create banners for the office containing the sender's Twitter profile and the message. The bank then filmed the reactions of its staff to the messages and shared the same across various channels on social media.
Love Letters on Twitter: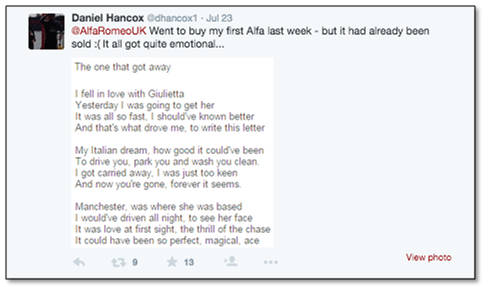 Whoever said love letters were reserved only for private sharing were left sorely mistaken as Alfa Romeo, the automobiles manufacturer, wrote a poem to a disappointed customer, who apparently had had his eye on a car that was sold to another person.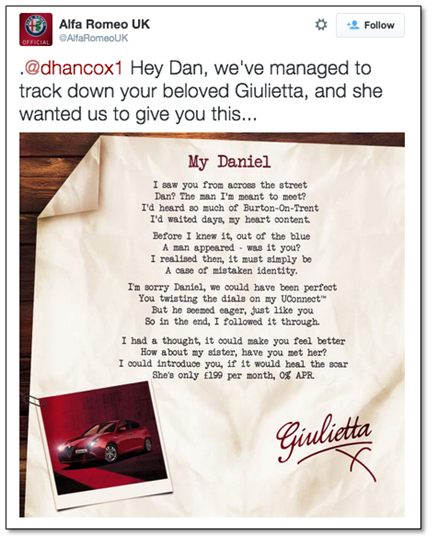 Seen via the Vine:
The arrival of its king size beds was announced by Travelodge via the now popular video sharing site, Vine. Travelodge produced several Vine animations using the beds and beddings, which were looped more than a whopping 200,000 times within the first week of publication.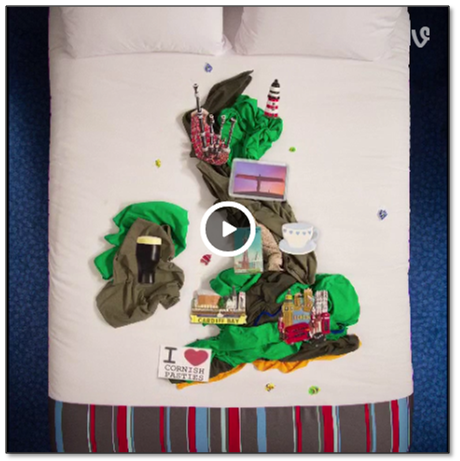 So there you have it! Those were the best social campaigns that we at Ittisa feel truly stood out in July 2015. They were innovative, imaginative, and above all, interactive, because most of these made users feel involved in some way or other. Whether it enraged them (like with the Twitter background episode) or delighted them (like with the Travelodge campaign), they were very hard to ignore, and that is what made these social media campaigns the highlights of July.
---