July 26, 2019
5 Best Digital Marketing Strategies To Scale Your Startup Globally
Well-funded startups like AskMe.com, Auto Raja, Cab Auto all had unique ideas but still failed due to the lack of innovation, creativity and experience. Having unique ideas, a good team and funds are not enough for startups to grow, expand as well as become stable and profitable. Startups need to get more customers, sales and profits for them to grow, which is possible only with specific marketing tactics. According to reports, there are 374 million smartphone users in India and 270 million people have access to the internet across the country. Therefore young businesses and startups are focusing majorly on digital marketing services for growing their customer base and gaining stability in the market. A startup needs to choose and combine the correct
digital marketing channels
 and come up with an unbeatable strategy. For optimum output, it is important for startups to know which strategies to choose and implement depending on the industry, target audience, product type and various other factors.
Below are some digital marketing strategies that might be profitable for a startup:
1. Social Media Marketing
Social Media Marketing
is one of the best, low-cost marketing tactics for an early-stage startup. It is one of the easiest ways to reach a targeted audience within the desired niche and convert them into customers. There are many social media platforms but a startup has to choose the right platform that will be profitable for the business.
Facebook-
Facebook is one of the most popular social media platforms with more than 2 billion users. Startups can use Facebook to promote any type of product or service. It is known as one of the most inexpensive forms of social media to promote a business, but the actual cost depends on factors such as the targeted country, niche, ad type etc.
Twitter-
Twitter is the best platform for businesses to build a brand voice and participate in topical content. It works well for both B2B and B2C businesses. Although more expensive than Facebook, it allows businesses to run different ads carrying various objectives. In order to trend on Twitter, startups should concentrate on creating engaging and witty content and actually having an opinion on trending topics of interest.
Instagram-
Instagram stories help brands drive engagement and are a good way to launch a campaign. Live videos help gather larger audiences, increase interactions and help the brand appear on top of the news feed. To increase the discoverability of content, a startup should use relevant hashtags & post on the right date and time. Running a contest on Instagram is a great way to increase page engagement, follower count and beat the Instagram algorithm.
LinkedIn-
Adding LinkedIn to a marketing strategy can help startups expand their network, find clients/customers, and create a professional image for their business. It can also help in generating B2B leads and be used for making important hiring decisions. [caption id="attachment_12114" align="aligncenter" width="500"]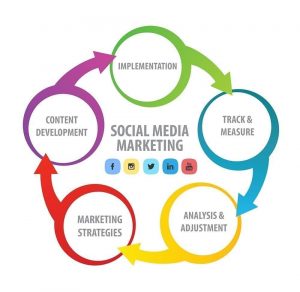 Source: https://www.webdesignplusseo.com[/caption] Using direct messages on the above platforms helps to reach out to other successful businesses or communicate with potential customers. Social media helps build a loyal customer base, increases exposure and traffic, boosts sales, improves search ranking and helps to generate leads.
2. Search Engine Marketing
Search Engine Marketing
is a unique technique that is used to get instant results. Startups can advertise on search engines to increase their customer reach and sales. SEM yields a higher ROI as a business has to pay only when a consumer clicks on the ad. New businesses can easily reach their target audience and get immediate results. One can start running ads with a small budget and can stop it as and when required. Through SEM, business houses have access to complete data and insights to improve their SEM campaigns and other marketing strategies. In order to run a successful SEM campaign, startups should have a high-quality landing page with clear CTA buttons and should target the right keywords.
3. Search Engine Optimisation
[caption id="attachment_12115" align="aligncenter" width="500"]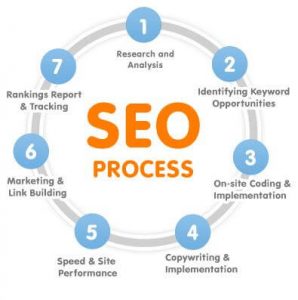 Source: https://www.websolutionsz.com[/caption] For startups, SEO provides the power to reach people when they are actively searching for information related to a brand's products and services. Proper
SEO marketing
will help a startup's website be more visible and understandable to search engines. It focuses on using correct keywords and unique content to help search engines find and rank a website higher than other sites. The impact of SEO is long-lasting and automatically builds trust and authority for the business. It increases the audience reach organically without any paid promotions and builds brand identity.
4. Content Marketing
Content marketing can easily be considered to be the most effective way to reach out to a brand's target audience. Through content, the audience is able to recognize the unique voice of a brand as well as the character and culture associated with it. Therefore,
content marketing
can be used to drive traffic to the website. Publishing relevant, high-quality content at regular intervals will definitely have the brand's followers come back to visit the website. Giving out useful information free of cost can help a startup build a strong base of loyal followers and customers. People share, like and comment if the content is good which ultimately leads to discussion, publicity and customer loyalty. Keywords infused content helps in boosting the conversion rate. With more consumers engaging with videos, it is crucial to implement video content in marketing strategies for startups to connect with the audience, generate leads and increase sales. [caption id="attachment_12116" align="aligncenter" width="500"]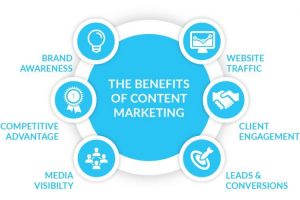 Source: http://movou.com[/caption]
5. Email Marketing
Email Marketing is one of the most important and cost-effective techniques to build and expand the growth of startups. These are the automated messages that go out to users once they subscribe to the company's list. A startup should use email sequences to build a relationship with subscribers. Startups should be authentic and transparent in conveying their messages like offers and benefits to subscribers, via emails. According to research, email marketing delivers the highest ROI which is approximately around 40x. For a successful email marketing campaign, the email titles should be catchy, attractive, engaging and short. Sending 2-3 emails a week with useful content are enough to keep subscribers engaged. There are innumerable strategies and ways to promote your products and services. But choosing the correct platform is important based on your target audience, audience behaviour and nature of business. Due to limited resources, it is very important for a startup to be careful before taking each step. To know more about the
digital marketing strategies
you can adopt as a startup, leave us a message and we will get back to you.