August 14, 2015
The Best Social Media Campaigns and Changes in July 2015
Social media witnessed a flurry of activity and updates last month. While updates and changes are fairly common on the internet, July was particularly noticeable because of the nature of changes that took place in the digital media space.
Here's a look at the best social media campaigns that made the world sit up in July 2015:
Twitter removed background images:
Remember those custom wallpapers that you so carefully chose to represent your Twitter profiles? They disappeared unceremoniously and without warning. All that is left on your Twitter background is a blank, white space. Needless to say, this move from the social networking giant left people angry and bitter, with many expressing their obvious disapproval.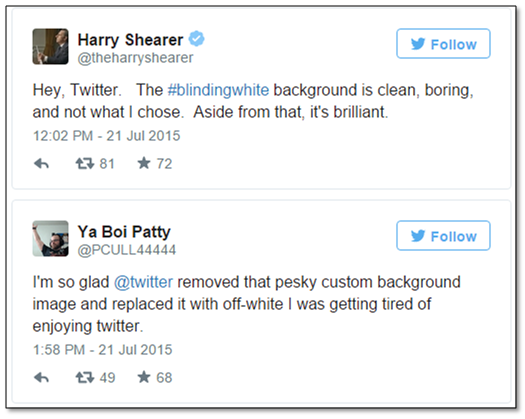 Social Photo Contest:
In a brilliant move to promote the photo capabilities of LG G4s, LG launched its #BestShotEver social photo competition. In order to incentivize people, LG announced that participants stood a chance to win a trip to New York City, including a private helicopter ride and a brand new LG G4s each.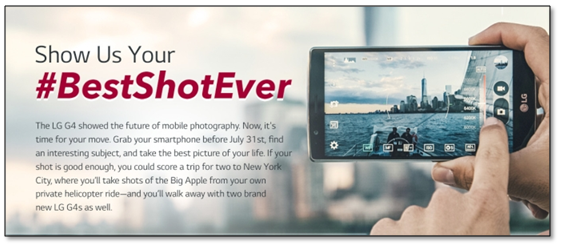 The 'No, Thank YOU' campaign: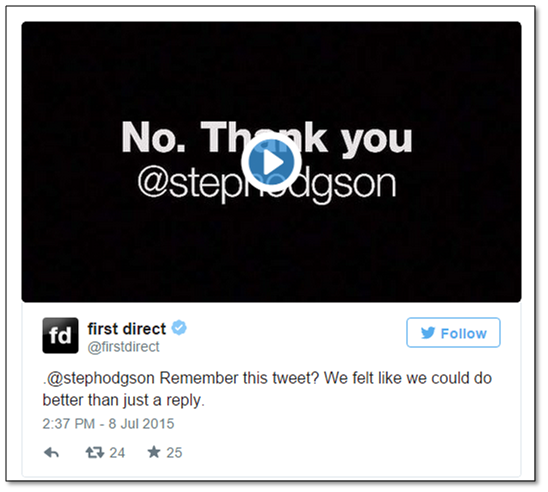 Catchy, isn't it? First Direct, a telephone and internet-based retail bank in the UK, launched a campaign called, 'No, Thank YOU', wherein it selected some of the best messages of thanks sent from its customers from channels such as Facebook and Twitter. The bank then proceeded to create banners for the office containing the sender's Twitter profile and the message. The bank then filmed the reactions of its staff to the messages and shared the same across various channels on social media.
Love Letters on Twitter: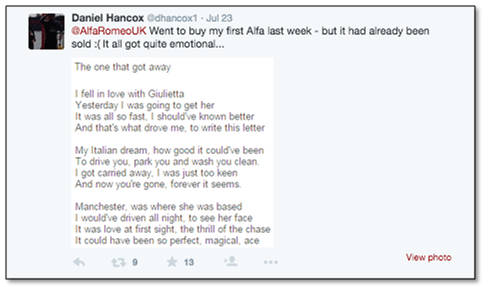 Whoever said love letters were reserved only for private sharing were left sorely mistaken as Alfa Romeo, the automobiles manufacturer, wrote a poem to a disappointed customer, who apparently had had his eye on a car that was sold to another person.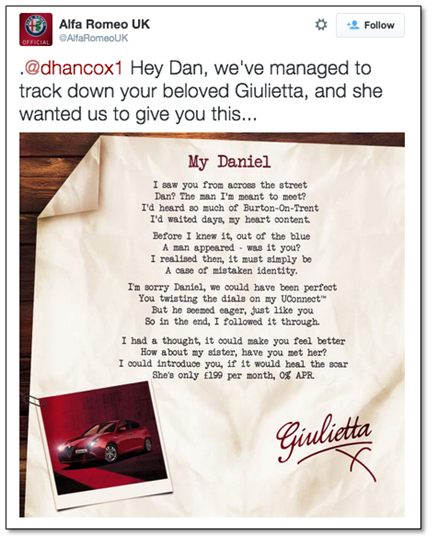 Seen via the Vine:
The arrival of its king size beds was announced by Travelodge via the now popular video sharing site, Vine. Travelodge produced several Vine animations using the beds and beddings, which were looped more than a whopping 200,000 times within the first week of publication.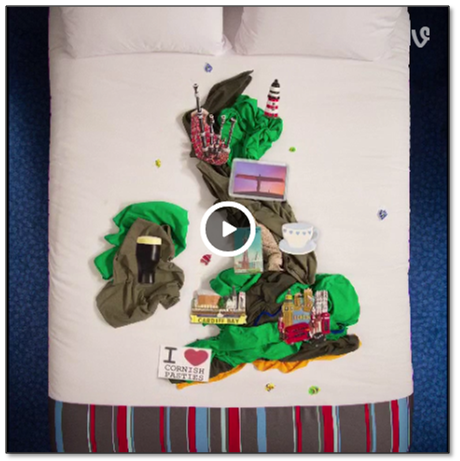 So there you have it! Those were the best social campaigns that we at Ittisa feel truly stood out in July 2015. They were innovative, imaginative, and above all, interactive, because most of these made users feel involved in some way or other. Whether it enraged them (like with the Twitter background episode) or delighted them (like with the Travelodge campaign), they were very hard to ignore, and that is what made these social media campaigns the highlights of July.