January 30, 2020
Best Social Media Practices to Incorporate in Your Campaign
Social media campaigns can be a powerful technique for driving revenue performance. However, developing a successful campaign depends on the knowledge of the marketer that comprises not only of the fundamentals in advertising but also the essentials of social media. While there's certainly no simple and magical solution for achieving maximum gains from social media marketing, there are some fundamental principles that increase campaign effectiveness for most businesses. Engagement is crucial for the growth and capitalization of businesses. It is necessary to keep the followers engaged and invested in a brand for them to convert into loyal customers.
Following are some of the best practices that should be followed while creating social media campaigns:
Posting regularly
Social media is a 24/7 arena and audiences are always hungry for new and engaging content. So it is very important to post content on a regular basis. If a brand is not posting content frequently, then they are likely to lose on the number of followers and the engagement rate will also fall. Another way to ensure that a brand's social media account looks active is by posting real-time updates like Insta stories, Facebook live-streaming, live-tweeting etc. Along with publishing on a daily basis, brands should also post real-time events and holidays to reinforce their relevancy and up-to-date branding. Focusing on major holidays are important but dates that are relevant and connected to the brand should also be considered while posting. This will help achieve traction with a specific target audience.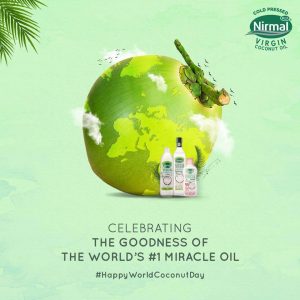 Post boosting
According to a study, less than 10% of Facebook followers are able to view a brand's post organically on their news feed. Therefore to increase the visibility of a post to their audience, brands should boost or promote them on different social media channels. A particular audience group can be selected according to the geographical area, age, gender etc. to target the post to. Boosted posts optimize post engagement, thereby increasing the number of likes, comments and shares as well as brand awareness.
Use of relevant creatives
As per a report, people respond best to visuals because they remember 80% of what they see. Therefore it is essential for a brand to make its visuals look fresh and relevant, with high resolution and non-copyrighted photos. The creatives should also be correctly sized as per the requirement of different platforms. Poor sizing may make a high-res image look pixelated. Brands should follow the 20% text rule for creatives that are used to run social media ads or boost posts. One important thing to remember for making a strong impact is to preferably use videos- mostly with ads! Videos outperform static images 9 times out of 10 on social media. Just make sure that the videos convey the same message, with or without sound. Errors related to visual quality or sizing on social media will have a negative impact on the trustworthiness of a brand, thus leading to loss of followers and low sales rate.
Conversion ads
Conversion ads are targeted to a brand's target audience who are likely to click and convert. This kind of campaign is most effective when brands want to track sales or lead form completions on their website. A conversion campaign is also beneficial for its trackability feature. Starting from video views to engagement to clicks and finally sales, everything can be tracked. Based on this information, filtered and funnelled audiences can be created. This data allows a brand to send specific ads to specific audiences and continue moving them down the sales funnel until they are converted. Unlike traditional marketing, social media conversion campaigns allow brands to follow their customer journey and keep a tab on their marketing efforts.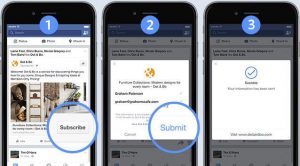 Source:
http://www.tapmail.info
A social media campaign should be a combination of various methods or practices which fit and work cohesively in a digital marketing strategy. Conveying the relevant message to the correct set of audiences will make a brand successful on social media. To know more about
social media marketing
, leave us a message and we will get back to you!