July 04, 2019
10 Best WordPress Plugins To Install For Your Website In 2020
Writing quality content is one of the single biggest factors affecting a website's visibility in search results. And a necessity for properly optimising content is a high quality Content Management System (CMS). 
WordPress is one of the best CMS available. It is the most used platform by many bloggers, webmasters and online marketers. Thousands of users prefer WordPress platforms for writing content as it allows the writer to use several features like adding title tags and description, simple tools for your website, SEO optimization, automated editing, linking features and ways to avoid spammers. 
What is a WordPress Plugin?
A WordPress Plugin is one of the stand-out features that make WordPress one of the best CMS platforms in the world. WordPress Plugins are useful software tools that add value to your website without the necessity of writing any codes. Having the best WordPress Plugins can do the job for you by getting your website to rank well in search engine results. 
A WordPress Plugin is an enabler for your website as it can be used to filter out unwanted comments, create a sitemap, provide website security, optimize for SEO and so on.
There are plenty of useful WordPress Plugins that can be used for digital marketing activities. Some of them are free while others are paid. It is important to choose only those plugins that have the best ratings, are reliable and have the option of being uninstalled at anytime.
In this blog, we have listed out the top 10 plugins from WordPress in a random order.
So what are those plugins that should be used for your website in 2019?
The most popular and commonly used WordPress Plugins are these:
#1. Yoast SEO
When it comes to SEO for a wordpress website, Yoast is the first name that comes to every SEO professional's mind. Yoast is more than just a plugin, it is a key element in getting your
website optimized well
in search
results.
The Yoast SEO plugin plays a major role in improving the On-Page SEO structure of the website. This plugin can be used to create an XML Sitemap, connect your site with Google search console, add meta tags, descriptions, share content on your social media page etc.
This plugin is also helpful in adding the Redirection Code for all pages and you can provide the nofollow and dofollow attribute as well with this Plugin.

#2. Akismet
One of the most important objectives of sharing a blog is to make it interactive by enabling readers to comment on it. However, all comments may not be relevant or appropriate. Some comments will be genuine while others might be spam or irrelevant.
So what you should do?
Install Akismet, one of the most used wordpress plugins when it comes to filtering out unwanted comments from a website. This plugin can detect irrelevant comments and flush it out instantly.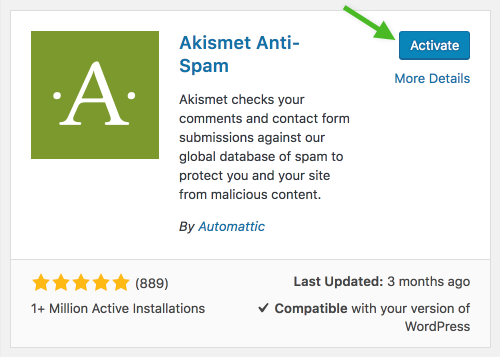 #3. Elementor
Elementor helps newbies build a webpage and edit it till you have the ideal design for your website. 
Elementor is an easy to use page builder that lets anyone build a website without any delay. This plugin is paid and it costs $50 for a single website. But it is worth the money as it is easy to use. 

#4. Sucuri
Prevention from a cyber attack should be an important priority for all webmasters. Wordpress has the answer to prevent from your website getting affected with its Sucuri plugin.
With Sucuri's firewall protection feature, this plugin can prevent any form of malware threats, XSS attacks, brute force attacks and all the other forms of cyber attacks. 
#5. Contact Form 7
This plugin helps in managing multiple contact forms, adding verification methods and filtering out unwanted messages. Contact Form 7 is a coding-free plugin that helps you to see the influx of messages at a quick rate.

#6. Revive Old Posts
WordPress has several plugins for digital marketing campaigns.
Revive old posts plugin enables you to share old blog posts and optimize them on a social media platform. 
This effective plugin allows you to generate more traffic to your website by promoting old posts on all social media networks. 
This plugin has many unique features like the following:
It is integrated with Google Analytics

Compatible with URL shorteners

You can provide links back to your site

Automation of posts to share and also scheduling of posts

Exclude posts that you don't want to share

#7. Woocommerce Product Table
If you are an e-commerce website and looking for more conversions, then Woocommerce product table is the plugin that you should install.
This plugin helps you to customize your product table layout at ease. You can include all key metrics like the number of prospective customers, the products they prefer, and the number of your product offerings. This plugin is compatible with different types of wordpress themes.

#8. JetPack
JetPack is a plugin that is helpful for webmasters in securing your website. It also provides an enhanced distribution system that has the automated feature of sharing published content across search engines to boost website traffic.
This plugin keeps you periodically updated with any spam related issues with its automated notification system.

#9. W3 Total Cache
W3 Total Cache is the plugin from wordpress that is required for website SEO. 
Why is it helpful for SEO?
It helps SEO by temporarily caching all browser data of all the pages visited by a user so that the next time the same page loads faster. As per SEO best practices, the faster the page loads, the better is the SEO ranking.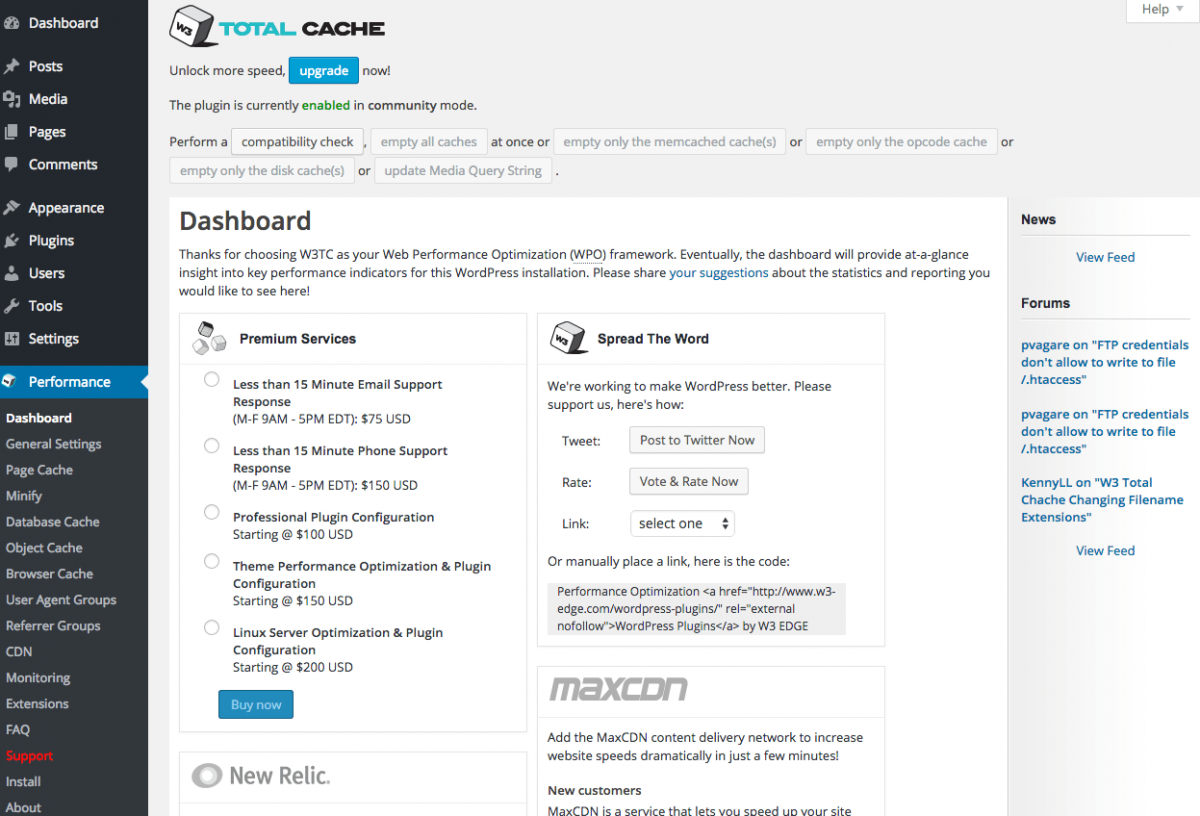 #10. WP Touch Plugin
Approximately 80% of users visit a website from their mobile devices. This means that every website should be mobile-friendly. 
WP touch plugin ensures that you achieve that by providing in-built themes that suit your mobile version of the website. 
Recommended by Google, you won't require the extra effort or excess time spent on creating a mobile-friendly website as this plugin does it for you with the ideal design theme for your wordpress website.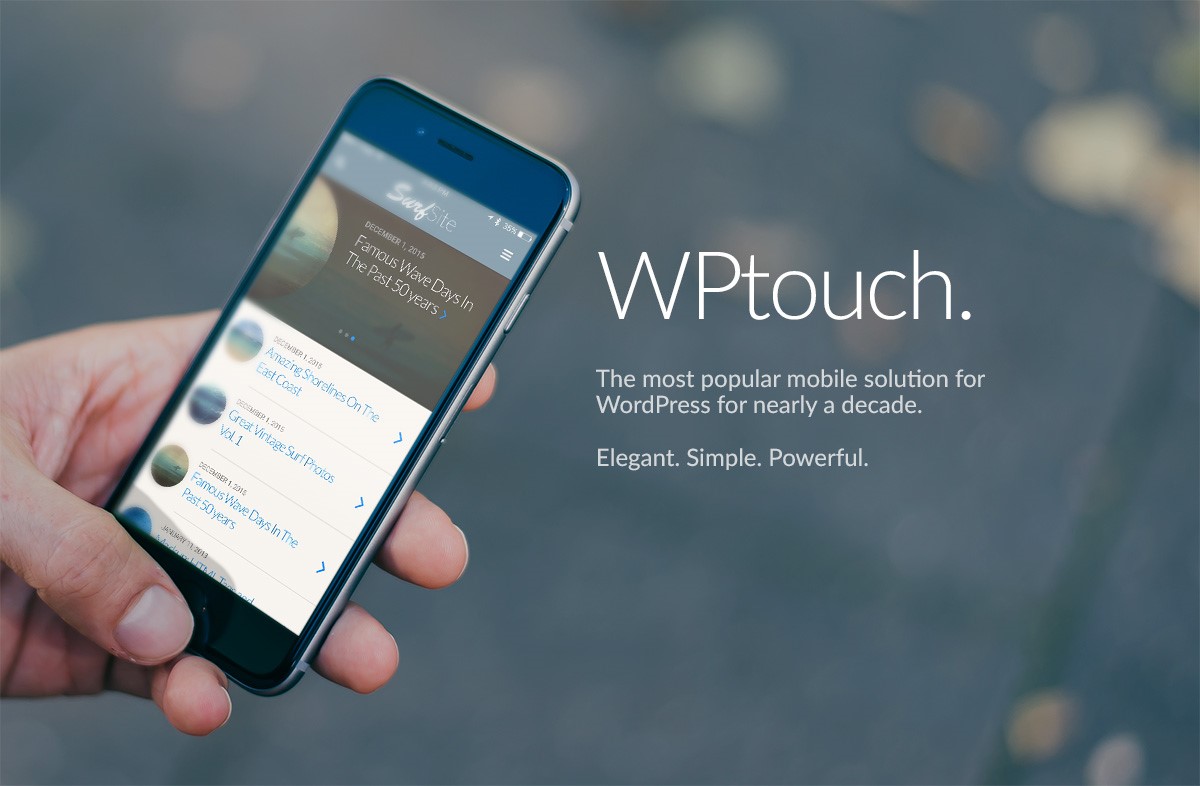 The above mentioned list of WordPress plugins are the best-rated and most useful for your website. These plugins help you optimize the website by letting you add icons or chat boxes or filter out unwanted comments or even to design a website template. These features truly make WordPress a very popular and the most used content management system (CMS) for both bloggers and corporate websites.
Which of these plugins do would prefer?