July 01, 2019
5 Latest Digital Marketing Trends in 2019
In the
digital marketing arena
, businesses are contending with visual trends and messaging as well as technological advancements and the changes it brings in online marketing. In 2018, there was a rise in ephemeral video formats due to SnapChat and Instagram stories, growth in data governance, the adoption of single customer view and more. In 2019, the digital marketing landscape encompassing SEO, social media, PPC, content marketing and more is witnessing a dramatic shift. There are many new digital marketing trends and strategies that are evolving in the current high-tech, internet-connected era and business houses now need to utilize them to achieve more success in their efforts. Listed below are a few
digital marketing trends
that may help brands improve their marketing strategies and meet their desired outcome:
Voice Search
According to PWC reports, 65% of men and women aged between 25-49 years use voice-enabled devices at least once a day. These actions might include asking questions to Siri, Cortana, Alexa or Google Home. The growing interest in voice integration is changing the way people interact over the Internet and online businesses. According to Forbes, by 2020, 50% of all online searches will be driven by human voices. Therefore, brands are trying to deliver their promises using voice-enabled devices since they are affordable and offer greater capabilities and also because more visitors are using voice search to interact with different brands. Hence, brands need to focus on using voice engine optimization and use a simpler language to create content. Brands also have to understand what the target audience might use in their voice queries and then focus on keywords accordingly as searches will be more specific in the future. [caption id="attachment_12014" align="aligncenter" width="500"]

Source: https://cdn-backlinko.pressidium.com[/caption]
Live Video Streaming
Video marketing
continues to grow and the introduction of live video streaming has opened up an interesting opportunity for brands, influencers and individuals. According to 70% of marketing professionals, a video is more effective in converting a consumer than other forms of content that includes images and text. Marketers who use videos in their strategies, reportedly gain 40% more revenue than brands that do not implement video content. Studies reveal that people spend 3 times more time watching live videos than a pre-recorded video. Live streaming content is effective because it's free, takes a short time to produce while offering real-time user engagement and viewers use the content based on the video producer's time and not according to their own time. Streaming of live content allows marketers to engage with their leads in the fastest possible way, help improve their relationship with followers, reach a broader audience and boost their social channel's traffic. Live videos also help gather more impressions than posts which are published in the news feed. [caption id="attachment_12015" align="aligncenter" width="500"]
Source: https://ictframe.com[/caption]
Artificial Intelligence & Machine Learning
AI allows machines and computers to stimulate and augment human intelligence. According to a study on AI systems, global spending on artificial intelligence will approximately reach $35.8 billion in 2019, an increase of 44% over the previous year. By 2022, total expense on AI systems is expected to grow more than double which is around $79.2 billion. With global leaders like Amazon, Microsoft and Google extending their resources in AI and machine learning, this trend is quite prevalent. AI allows marketing professionals to predict the future behaviour and demographics of their customers based on collected data. With this information, marketers can determine how to engage with their active buyers in a better way using various channels such as direct mail, sales outreach or digital advertising.
Chatbots
Research suggests that 45% of users prefer using Chatbots as a vital means of communication in the customer service sector. According to predictions, by 2020, 85% of customer service interactions are going to be powered by chatbots. Chatbots offer real-time experience, assistance as well as committed support and dynamic interactions. By 2019, messaging traffic is expected to increase two times.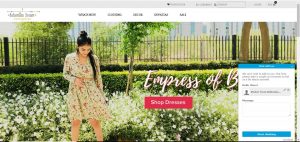 Augmented Reality & Virtual Reality Marketing
AR and VR are one of the major highlighted trends in 2019. According to Statista, the market size of AR and VR worldwide is expected to reach $209.2 billion in 4 years. Marketers are using augmented reality ads to bring static and imaginary environments into a more realistic experience. Apart from ads, brands are also using AR and VR to create brand awareness. For example, Michael Kors created AR ads asking its users to try on sunglasses before purchasing. With these trends, 2019 is a year about better customer experience with personalization, automation and AI-powered technology. These trends can help attract more customers as well as improve their experience and meet expectations in a better way. To stay at par with Google's algorithm changes, brands have to plan digital strategies accordingly and create their own customised, conversational content, especially audio and video and share with a more niche-targeted audience. To know more on the recent digital marketing trends of 2019, leave us a message and we will get back to you.