November 15, 2017
Buzz Marketing Tips and Best Examples
Also known as word-of-mouth marketing, buzz marketing means creating a hype about a particular product, service, brand or a company among users.
This kind of marketing is very effective in spreading awareness about a new product or service as it generates curiosity among people and increases brand reach.
Generating buzz is not rocket-science. You just need to use the right strategy and know how to get people talking about your brand:
Mark Hughes talks about the 6 buttons brands can push to generate a buzz- Get people talking about a taboo (something controversial), something unusual (unique), something remarkable or extraordinary, something outrageous, something hilarious or a secret.
Below are 3 tips brands should remember:
1. Think out-of-the-box
Don't follow the crowd and do what others are doing. Clichés are boring and sooner or later people will lose interest. In fact, it's pretty simple. To get noticed you have to be different. For example, if there are 10 firms marketing furniture, your marketing strategy should be unique enough to capture and hold people's attention. This is exactly how KFC managed to grab people's attention with their unique marketing campaign.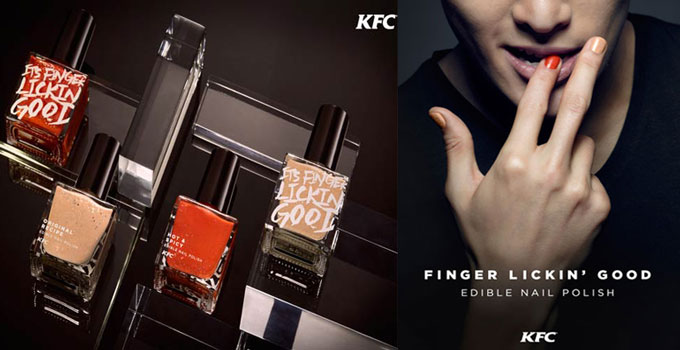 In 2016, KFC launched two edible nail polishes literally bringing to life their tagline 'Finger Lickin' Good' in Hong Kong. As expected, the new launch raised many eyebrows and generated a lot of excitement among people. While, KFC did not mass produce the product, they managed to get a lot of social media attention through this campaign. Carrying forward from this success, they next created a scented candle that smelled like fried chicken to promote their brand in New Zealand.Needless to say, both these campaigns had people talking for weeks- not just in the countries of the launch, but worldwide.  
2. Break the Stereotype
One way to compel people to talk about your brand is by sharing something controversial or debatable. Depending on the brand persona and target audience, brands can choose to either break a taboo or contradict a common perception. This will definitely make your brand stand out and start a conversation. However, in order to give a direction to the conversation and make sure it leads to something positive, it's important that brands do sufficient research beforehand and pick a topic that is extremely relevant. For example, Fastrack aimed at breaking gender stereotypes through one of their campaigns.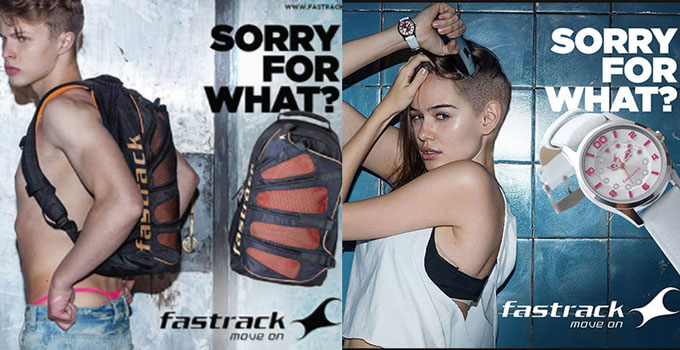 The brand promoted their new range of products including watches, backpacks, sunglasses and helmet by running a bold campaign called "Sorry For What". They captured youngsters celebrating themselves for who they are without giving a dime as to how society expects them to behave. The campaign became a huge hit and grabbed a lot of attention.  
3. Use Social Media Correctly
Did you know- over 3 billion people around the world are active on various social media platforms including Twitter, Facebook, LinkedIn, Instagram and Pinterest? It is, therefore the best medium to reach out to people and start a conversation. However, it's important to know what kind of post works best on which platforms, what time will get the maximum engagement etc. While an update might work on Facebook, it might not fetch enough views on other platforms. It's important to make sure all posts and updates are engaging as well as informative. Here's how India's famous pet food brand "
Dogsee Chew
" used Facebook to make their video go viral.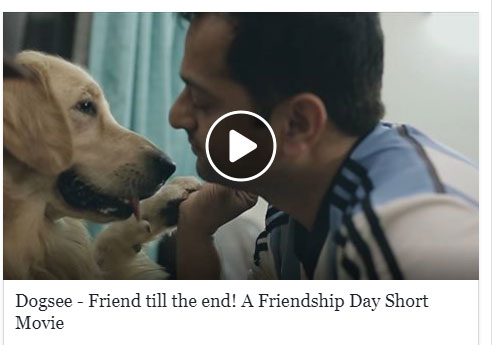 On Friendship's day , this
popular dog food brand
shared an everyday, emotional video on YouTube portraying the unconditional bond of friendship between a dog and his parent. The brand used Facebook to promote and share the video where it garnered over 1 million views in less than a week. Buzz marketing definitely gets brand in the headlines, hugely affects brand awareness and increases popularity if done right. Here, "
Content is king
and distribution is the queen". While content needs to be snackable, shareable and altogether exciting, utilising the right channels to disseminate information is equally important. For this, a core understanding of customers- where they are present, active and engaged is of utmost necessity. For ideas that will help your brand generate a buzz, leave us a message and we'll be sure to call you back.