January 19, 2018
How To Run A Successful Social Media Advertising Campaign
Social media marketing is not just another trend that has come and will eventually go - it is here to stay. Having proved itself to be highly effective in increasing traffic, sales and leads, both small and major brands have targeted social media for their promotions while keeping a high budget for social media advertisements.
According to a survey, Facebook earns almost $4.50 billion in a quarter only from ads whereas Instagram supposedly collects $250 million from ads.
All social media sites have a wide potential to reach out to customers, serving like a boon to marketers. Here are some pointers that will help you run a successful social media advertising campaign -
1. Have your strategy in place
Like in everything, a plan of action is a must when you think of running an ad campaign on social media. Ask yourself these questions before starting your ad campaign -
Do you want to boost traffic to your site?

Do you want to generate leads, increase sales or increase subscribers to your blog?

Do you wish to increase engagement around your brand on social media?
When the answers are clear and you know exactly what you want from the ad campaign, you can move on to the next step.
2. Know how social media ads are sold
Different social networks have different ways of selling ads. Moreover, it can vary depending on your goals and strategy of running the ads. Make sure that you have a fair understanding of the process so that you are not confused or misguided in the middle of your ad campaign.
On Twitter, you can create your advertising campaign with promoted account (where the account will be promoted as a suggested account for people to follow), promoted tweets (where your updates are on the top of other users' newsfeed for maximum exposure) and promoted trends (promoting your hashtag/topic on top of Twitter's trend section).
LinkedIn has smart targeting tools that will help your ads reach the ideal customer. Display and Text ads, Sponsored Updates (sponsored ad from your page distributed to a wider LinkedIn audience) and Sponsored InMail (personalized message via mail) are some of the ways through which LinkedIn promotes your ads.
Facebook offers several ad types like Click to Website, Page Post, Page Likes, App Installs, Offer Claims, etc.
[caption id="attachment_7227" align="aligncenter" width="624"]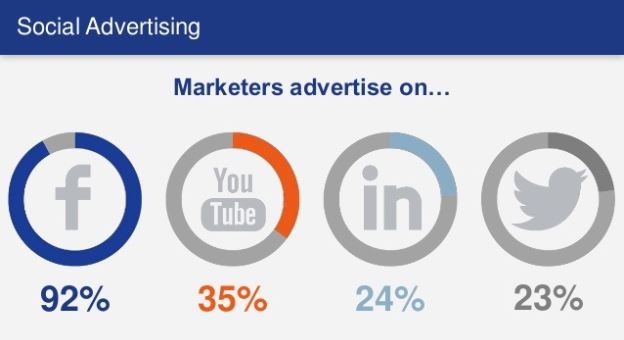 Source: BlueBit Systems[/caption]
3. Focus on your target audience
Unlike traditional advertising, social media advertising has highly intelligent and intuitive targeting capabilities and you need to take full advantage of this facility to increase the usefulness and relevancy of your ads. The easiest way of doing this is by using information based on interest and demographics. Age, location and gender can be taken into consideration. Know your audience before you begin with targeting.
4. Be mobile-friendly
According to records, 80% of Twitter users use the app from their mobile phones and Facebook has 64% of users accessing the app from their phones. Therefore, you can easily understand the importance of making your ads compatible with mobile devices.
Keep your post images as well as your landing page visually appealing and mobile-friendly.
[caption id="attachment_7226" align="aligncenter" width="586"]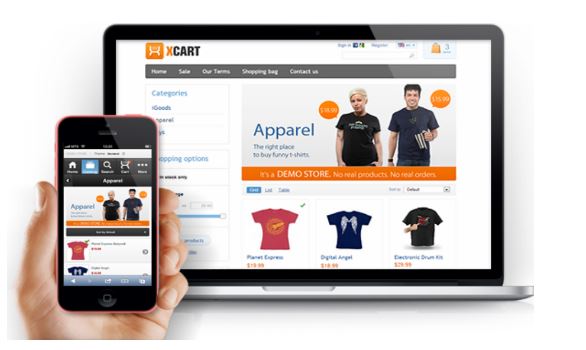 Source: PayAtShop[/caption]
5. Rotate ads periodically
Consumer ad fatigue is something that you have to deal with if you are running social media ads. It simply means that when customers see the same ads posted by you everyday, they get bored and lose interest, and do not bother clicking on them or even hiding them from their newsfeed.
If your click-through rate decreases, Facebook will make clicks, likes and comments more expensive for your ads. Therefore, take help from social media tools like Hubspot that will schedule your ads for almost a week to keep them fresh and interesting.
6. Evaluate the results
Running ads is not always enough, you have to evaluate results to see how they are doing, so that you can make the required changes. The parameters that you need to check are quality of traffic, number of clicks, engagement and conversion rate. If you see that you are doing well, you can continue with the ads and if you find there's some room for improvement, you can make changes and then start running your ads again.
[caption id="attachment_7225" align="aligncenter" width="665"]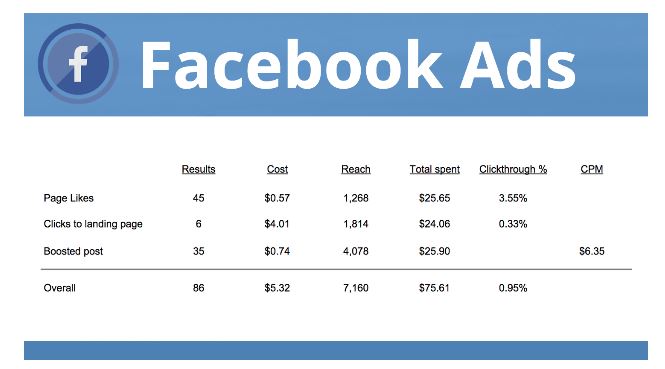 Source: Neil Patel[/caption]
Social media advertising gives you the perfect opportunity to create ads that can be specifically targeted to an audience group at a reasonable cost while fulfilling your marketing goals - but only if you do it well.  To know more about running social media ads, leave us a message in the comments section and we will get back to you!