January 17, 2018
5 Questions To Ask Before Running Ads on Social Media
"Doing business without advertising is like winking at a girl in the dark. You know what you're doing, but nobody else does."
Advertising has always been important for business since the time of its inception, and with social media, it has now become a much easier and cost-effective process. A survey states that
"95.8% of marketers report that Facebook provides the best ROI, with Twitter following at 63.5%".
Other social media platforms like LinkedIn, Instagram, Pinterest, YouTube and
Snapchat
also allow paid advertising.
A catchy headline and an impressive creative are not the only things that can make your social media ad successful, there are a lot of other important things that need to be considered. Ask yourself these 5 questions  before running an ad to ensure that you are doing it right -
1. Why do I want to run this ad?
Doing anything on social media without a plan or strategy can be considered foolishness. It is very important to have a clear purpose and goal in mind. Once you have your objectives and goal in place, you can then easily make out the type of ad you should run that will be the best for your business.
Ads are generally run on social media for three purposes - to create brand awareness, increase sales or generate leads. Based on your requirement, you can make your strategy and it will also help you in measuring your success once the ad campaign has been done.
2. Who will be my target audience?
Once the objective has been defined, the next most important thing is deciding your target audience. Understanding your target audience is a crucial factor affecting your ad campaign. Many a times it has been observed that social ad campaigns have failed only because it failed to reach the right audience.
Decide on certain factors like the location you want to target, whether you want to target a specific age group or gender, do you want to focus on their education, job or relationship status, or are there other factors that you want to consider? Answering these questions will help you decide what kind of people you should be targeting through the ads.
[caption id="attachment_7200" align="aligncenter" width="572"]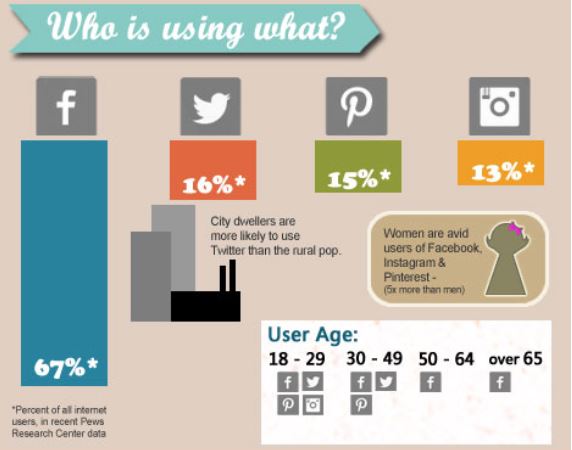 Source: getcommunity.com[/caption]
3. Which platform should I choose?
Once the target audience is clear, choosing the social media platform becomes a lot easier. Every social media platform is different from another and have its own set of target audience. For example, if your target audience is the younger generation, from 25-35 years of age, Facebook and
Twitter
should be the platform where you should run your ads. In case you have a business product and your target audience is 35-60 year old business professionals, LinkedIn would be a better choice.
There is not a single platform that can be considered to be the best for your business, but keeping these things in mind while deciding the platform can prove to be beneficial and profitable.
[caption id="attachment_7198" align="aligncenter" width="554"]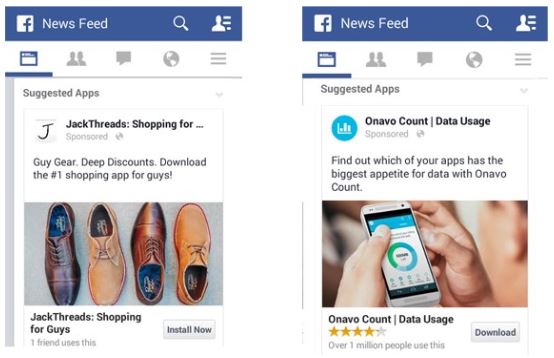 Source: Wordstream[/caption]
4. What should be my budget?
Social media advertising is much cheaper compared to other traditional advertising methods. You do not require a very large budget and since these ads are flexible, you can adjust the amount spent depending on the performance of your ad.
For Facebook and Twitter, you can choose from two types of ad budget  - daily and lifetime ad budget. A daily ad budget requires constant monitoring from your end and you will not be able to choose a particular time when you would like the ad to run. In the lifetime ad budget, you will be able to choose a start and end date and set your budget plan accordingly.
A thing to keep in mind is that the choices you make, such as your target audience and the platform you choose will affect your overall budget requirement.
[caption id="attachment_7199" align="aligncenter" width="686"]

Source: ClickFunnels Blog[/caption]
5. How will I evaluate the performance of the ads?
Just like any other form of advertising, evaluating the performance and results is important for ROI optimization. You should know for fact exactly how many people actually saw your ad and what was the result of them seeing it. One of the biggest advantage of social media is that you can track almost everything with the various tracking tools available.
Most platforms also have the option of real-time metrics that provide immediate performance review and feedback. Furthermore, Google Analytics is also there for evaluating the success of your social media advertisements.
[caption id="attachment_7197" align="aligncenter" width="478"]
Source: Online Marketing Institute[/caption]
Once you have the answers to all these questions, you can start social media ads. In case you are new to it, start small to get familiar with it and to understand how it can help you succeed. If you have any questions or need some help in starting off with social media ads, leave us a message in the comments section and we will get back to you.