February 22, 2018
How Smartphone Marketing Changed The Advertising Game
"If your plans don't include mobile, your plans are not finished." 
In 2017,  33.4% of India's mobile user population owned a smartphone. This percentage is set to increase to 36% in 2018 and 39% in 2019. This high growth of smartphone users at such an astonishing rate confirms the fact that the 'smartphone trend' is here to stay for a long time. Statistics state that on an average, 200 minutes of a day are spent on the mobile Internet. So consumers are spending 69% of their Internet time on their mobile device. With 4G data being available in the market so easily at such reduced costs, the usage of Internet has increased incredibly with 200 million people accessing the net with their smartphones. The habit of being online anytime anywhere has compelled marketers and businesses all over the world to take this medium very seriously. It has enabled businesses to make their content more relevant, consumer-specific and targeted.
Here's how smartphones have changed the game in the field of advertising and marketing -
Customers can access any information, anytime
The country has witnessed a decline in print media and the grand rising of a new form of advertising - mobile content. Today's generation is a lot more tech-savvy, and be it the latest cricket score, entertainment gossip, movie timings or political / business news, their instant go-to place for all information is their mobile phones. To keep up with the trend, brands have introduced brief and fast-paced content that is easily accessible through a smartphone. They encourage fast response with CTA buttons and are linked to all social media channels to enable easy sharing. [caption id="attachment_7808" align="aligncenter" width="300"]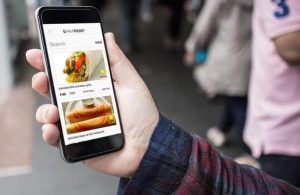 Source: Quora[/caption]
Communication has become more direct
Smartphones enable businesses to engage directly with customers. Take the example of KLM Royal Dutch Airlines, the first airlines company to launch a WhatsApp service to connect with their customers 24*7 in a fast and personalised way. That's exactly how efficient marketing and customer relationships have become with the help of a smartphone. The second and most effective way to directly reach out to people is through social media. A very high percentage of customers now come from social media, especially Facebook. Logging in to a social media channel is just a matter of few seconds with a smartphone in hand. Interaction is a lot more personal, which in turn makes a brand more approachable. [caption id="attachment_7809" align="aligncenter" width="300"]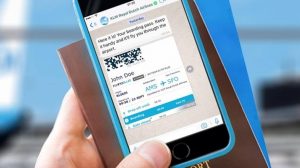 Source: businesstraveller.com[/caption] [caption id="attachment_7810" align="aligncenter" width="300"]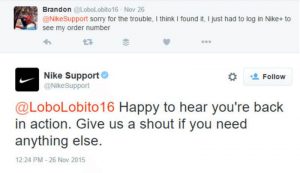 Source: Buffer Blog[/caption]
Promote location-based ads
It is now possible to locate a customer at any time, thanks to GPS-enabled smartphones. This becomes a very efficient form of mobile marketing as customers are targeted based on specific areas. Real time advertising / marketing is now gaining importance as customers are most likely to make a purchase when they are in a mood for it. If a customer gets a notification or pop-up about an offer and happens to be in the vicinity of the store, he/she is more likely to make a purchase. Location based targeting is a good way to retain existing customers and get new ones. [caption id="attachment_7811" align="aligncenter" width="300"]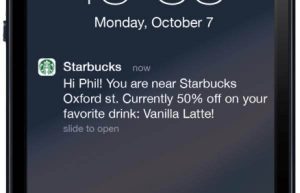 Source: StraightArrow[/caption]
Video marketing gets more importance
Video - based content is at present the most successful way of delivering content to the audience. It works better than other forms of content because video ads create a personal connection with the audience. Emotions are better conveyed and attention is captured for a longer duration. The use of smartphones have also made viewing video advertisements easier. As more and more people are connected with high speed 4G Internet / WiFi,  conveying the message has become faster and easier. Mobile users scan through content on the Internet at a fast pace, and videos are the most effective way to capture their attention. [caption id="attachment_7812" align="aligncenter" width="300"]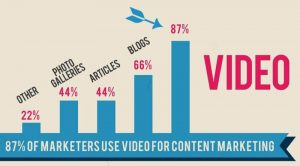 Source: Video Factory[/caption]
 Incentive / Interactive Advertising
Smartphones have opened up a world of possibilities when it comes to interactive and incentivised advertising. Say for example, you want to buy a game. You can always opt in for  a trial on your phone. Or if you want to buy an electronic device but have no idea how it works, a quick tutorial video before purchasing the product can help in taking a final decision. Advertisers and marketers want customers to keep coming back, and that is the main reason of incentive advertising. For example, some brands offer credit points that can be redeemed on the next purchase when customers watch an ad video on their app. The introduction of QR codes into advertising have also been possible because of smartphones. It encourages people to sign up for newsletters, pre-order a product, participate in a contest or get additional discounts.
Importance of 'mobile first'
If a business wants to have a successful online presence, accessing the website must be as easy on a smartphone as it is on a computer/laptop. Companies that do not have mobile-friendly websites are most likely to lose a lot of audience, especially the younger generation. This is because for them, if it's not instant, it's not interesting. [caption id="attachment_7813" align="aligncenter" width="300"]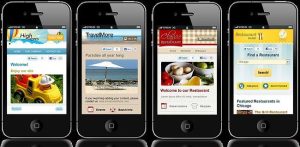 source: LinkedIn[/caption] The use of smartphones is here to stay - and will continue to grow. Every business needs to spend time understanding how customers use their smartphones before deciding on marketing campaigns. To know more about how you can optimise mobile marketing, leave us a message in the comments section and we will get back to you.