February 12, 2018
Social Media Marketing Do's and Don'ts
"Social media reaches farther than we can physically reach with advertising."
Social media is indeed a very powerful tool and a great platform for advertising a business. You can connect with the whole world at an instant, sitting right at the desk in your office. Having said that, since social media is an extremely visible public platform, it can act as a double edged sword. One wrong step and it can greatly hamper the reputation of your business.
It is important for every business to set certain social media guidelines and abide by those rules to save the brand from any kind of public humiliation. Here are a few important do's and don'ts to remember before stepping into social media marketing -
DO's:
1. Know what customers want
The first thing to know is what customers really want and then focus on delivering relevant content to them. It does not matter to a customer what you think, what matters is what you can do for them. For example, if you have an online bakery shop, only saying that you're the best in town won't attract customers. Provide relatable articles like a quick recipe or a kitchen tip to keep the audience engaged.
The 80-20 percent rule is really important. 80% of the posted content should be of value to the customers, the remaining 20% can talk about product and services.
2. Be active, but not overactive
Being active on social media is very important for a brand, but pay attention that it is not overdone. Too much information and content everyday can annoy the audience and they may stop following your page altogether.  If not, excessive posts can simply get lost in the newsfeed and they will not be able to see what could have been relevant for them.
[caption id="attachment_7447" align="aligncenter" width="611"]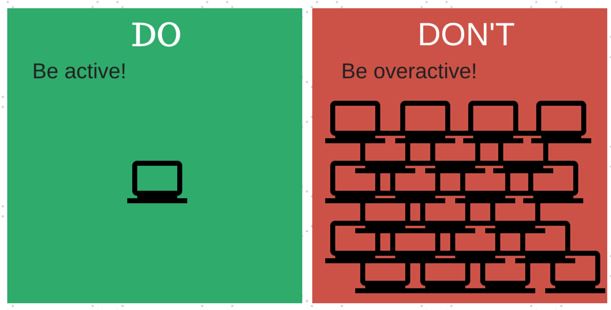 Source: Digital Marketing Apprentice[/caption]
3. Include various types of content formats
Viewers get bored of seeing the same format of posts on social media on a regular basis. Trying out different formats will be visually appealing and hold the interest of followers. It has been seen that videos tend to be the most appealing format. Including infographics and animations are also a great way to grab the attention of your followers.
[caption id="attachment_7448" align="aligncenter" width="545"]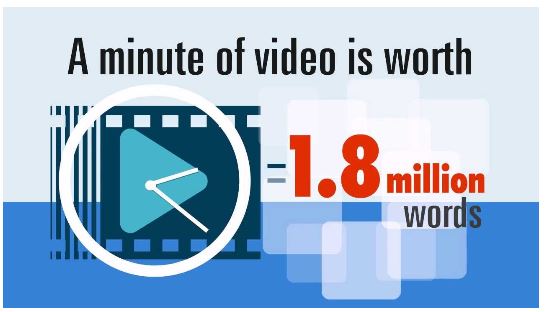 Source: YouTube[/caption]
4. Build a dynamic personality of your brand
Unleash your creativity and show something to the audience that will set the brand apart from competitors. Experiment with posts and make it as exciting and engaging as it can be.  It not only shows that you love what you do, but will also ensure that the audience remembers the brand. Boring posts will always lead to dull results.
5. Provide great customer service
Why is your brand on social media in the first place? So that customers can be kept informed and happy, among other things. In such a situation, customer service is of great importance. Take out some time to interact with followers and answer their tweets and comments. Resolve any queries or issues that they may have to show that what they say or feel is acknowledged.
When customers are satisfied, they will be loyal towards your brand and also recommend it to others. And no matter which digital age we belong to, word-of-mouth will always remain an effective form of marketing.
[caption id="attachment_7449" align="aligncenter" width="572"]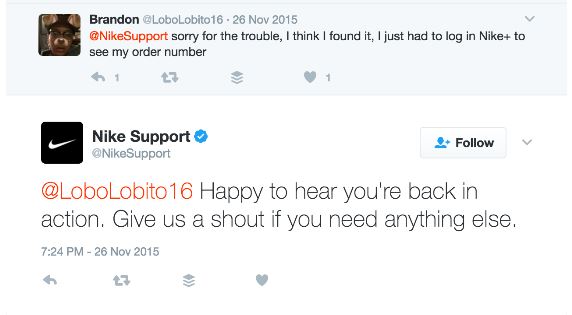 Source: Mention[/caption]
DON'Ts:
1. Refrain from liking your own posts
It is evident that you have posted something on social media because you like it, therefore there's no need to like the post from the brand's profile. However, you can always tell your employees and team members to like and share the content that you post. Employees can be really great brand ambassadors.
2. Don't share everything
Be careful of what you are sharing and how much you're sharing on social media. Maintain a checklist that will help you keep a track of what to post and what not to. Say for example, if you are about to launch a new product, you can post subtle hints in the posts, but posting too many pictures or information can ruin the product launch.
3. Don't ignore comments, especially the negative ones
Ignoring relevant comments of your followers, especially the negative ones is a big no no in social media marketing. Negative comments are actually opportunities for the brand to engage with customers and get to know the real problems. Replying to comments will not only make an unhappy customer happy, but will showcase how your brand is proactive in resolving issues fast and serving customers.
[caption id="attachment_7446" align="aligncenter" width="528"]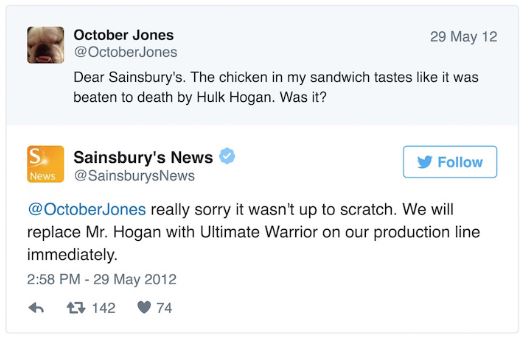 Source: LiveChat[/caption]
4. Don't forget to be polite
Different customers have different opinions. It is absolutely not necessary for you to agree with everything they believe, but it is very important to be polite, especially on social media. You can't take back what you said. The comments may be deleted, but the screenshots will always remain.
5. Don't think automation is the only answer
Automation has certainly increased efficiency, but has it proved to be more effective? Customers don't always like a robot speaking to them. With automation, a certain personal touch is lost and customers may no longer want to communicate with the brand. Humanizing the brand is very important to make the engagement experience more relatable and personal.
A meaningful and engaging approach is what makes social media marketing successful for a brand. With several options to choose from, businesses have to to make the choice about tactics that can be employed and the ones that should be avoided. To know more about effective social media marketing, leave us a message and we will get back to you.