November 22, 2017
10 Common Social Media Marketing Mistakes
Social media marketing plays a big role in making your business a success in today's times. With social media, you can increase brand awareness, attract customers and establish a two-way communication, which more often than not may lead to an increase in sales.
The world is one, but opinions are many. For a marketer, social media is a vast platform with many options to choose from. Conflicting strategies and contradictory advice are often found floating around – and so mistakes are bound to happen.
Ensure that you are not making these 10 common social media marketing mistakes -
1. Not having a well-planned social media strategy
When you decide to market your brand in social media, the first thing that needs to be done is to have a structured and well-planned strategy. Take a cue from the
successful social media campaigns
run by a few top brands.
You join the social networking channels, provide detailed information about your brand, upload great content and gain attention of users and then there's nothing else to do – so you just disappear! The followers of your page will keep wondering where you are and eventually lose interest, shifting their focus to something more interesting.
A solid, well-planned strategy will not only popularize your brand, but ensure that you do not face the 'out of sight, out of mind' situation.
2.  Being here and there and everywhere
When a brand starts social media marketing, they often believe that they should do so on each and every social media platform that they know of. But the answer is no!
You have to see where your target audience is and keep your focus on only those channels. Even big brands are seen to limit their presence on social media to only relevant platforms.
The best approach in this regard is to handpick only those channels that will make sense for your brand, rather than trying to be everywhere. This decision must be based on the industry you belong to, your target audience and the marketing strategy that you adopt.
3. Going overboard with promotions
Undoubtedly social media is about promotions but it is not meant ONLY for promotions. Primarily, it is a platform for being social and for communicating. If you keep uploading only and only promotional content, people will start hating it, then detest it and you may lose your followers.
Promotions should always be done in a subtle manner. The fact is your business needs to be promoted, but if you do it with user engagement activities and social interaction instead of direct promotions, it will surely be more profitable.
4. Dealing with feedback
A positive feedback makes everyone happy and you thank your customers gladly. What about a negative feedback?
A negative feedback is feared by many, especially on social media platforms. Brands come up with a lame excuse, ignore it or put in an apology and forget about it. However, this can be a good chance to make improvements in your product.
It should be kept in mind that a negative feedback is nothing but an honest opinion of a user who has used your product. They expect a reply on your part (not just an apology) and see how you can make things right for them.
5. Not paying attention to your language
Using derogatory or foul language is a strict no-no, even though sometimes you may feel it it's cool to use it and will help you connect with your audience better.
Foul language is a sign of aggressive behaviour and you are on social media to gain the trust of your audience. And even if this is a way to connect with younger audiences, it will not go a long way in helping you gain credibility. So the wise thing to do is to refrain from using such language, even if your competitors are using it.
6. Absence of CTA
Your social media page/pages are not a sales ground but that also doesn't mean that you forget to include your CTA. Your audience need to be kept engaged and educated but at the same time they must also be prompted to do something. It can be as simple as a like, comment, share or retweet or more direct like a shop now.
CTA buttons help in increasing awareness of your brand and lead to greater conversions.
[caption id="attachment_6563" align="aligncenter" width="600"]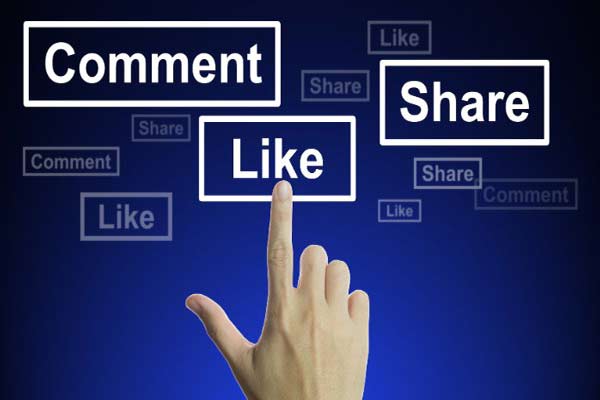 Source: LinkedIn[/caption]
7. Not keeping a track of your results
You do all the hard work marketing your brand, but if you do not track the results, you will have no clue whether your strategy is working or not.
Almost every social media platform has their own analytics component. Tracking and assessing your performance not only lets you analyse your current situation but will also help you plan future marketing strategies.
8. Multiple profiles on the same site
Often, companies open several profiles on the same platform, for example Facebook or Twitter, and link all of them to its official website. You may think that having several profiles may mean greater visibility, but in reality this will only confuse the followers. They will not know which page is genuine and which one to follow – often leading you to lose your followers.
Having multiple profiles also means a loss of both time and resources. It is better to focus on a single page and build a community of real followers there.
9. #Unnecessary #Hashtags #To #Ruin #Your #Cause
Whoever introduced
hashtags
on social media did so to bring attention to something important. Hashtags are a convenient way of categorizing information but that does not mean that you use whatever hashtags come your way on every single post.
Overusing hashtags is a common but big error in social media marketing. It shows signs of inexperience and desperation, and moreover too many hashtags in a sentence can even give a headache to the person reading it.
You should only create hashtags that are a reflection of your brand, that serve a purpose and have meaning. Later you can also track engagement through hashtag searches.
[caption id="attachment_6562" align="aligncenter" width="518"]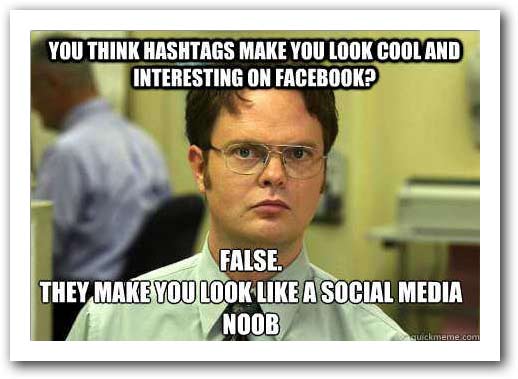 Source: Flyte New Media[/caption]
10. Not having a skilled social media team
Everyone may not be good at everything all the time. Moreover, SMM may take up most of your time leaving less time to focus on your business. So it is important that you have a dedicated and experienced social media team to meet your targets. A team of professionals will have the necessary experience and know exactly how
social media
works.  
What other common social media marketing mistakes have you come across? Tell us in the comments section below. If you'd like to know more about our
social media marketing services
and how our team can help you generate awareness, build relationships and grow your business, leave us a message!