June 19, 2019
Best Social Media Marketing Tips to Get More Instagram Followers
Since its launch, Instagram has become the ultimate millennial platform for sharing photos. Approximately, 80% of Instagram's 1 billion active monthly users now follow business accounts on this platform. As the platform continues to grow and introduces more interactive features such as Instagram Stories and
IGTV
, businesses use it regularly as a tool to humanize brands, recruit future employees, showcase products and company culture, delight customers, gain new followers and generate new business. However, when it comes to increasing the number of followers on Instagram, it's not as simple and easy as it was a year or two ago. With over 1 billion monthly users, an ultra-smart algorithm and innumerable unique, innovative and creative brands on the platform, it is a competitive place for a brand to grow their account and boost their follower count. If brands want to stay ahead of the competition, showcasing products or services, and influencing more
followers on Instagram
, they have to work smarter as well as harder.
Some powerful marketing tips for increasing Instagram followers are as follows:
#1. Share relevant images
An Instagram account has to be original and authentic. Post original, unique and relatable images. Share photos (preferably real images, not vectors or stock photos) that the audience can relate to and establish a connection with them, thereby attracting more followers. These images can be a stylised photo-shoot, short videos of how favorite products are made, real customers unboxing photos or videos, behind-the-scenes at a shoot, tips and tricks with products etc. The important thing is to keep it real and not overly stylised or edited.
#2. Optimize Posts With Hashtags
When starting out on Instagram, brands can struggle with reaching the right audience. This is where hashtags can help a brand reach an engaged target audience. Similar to the high authenticity of users who search for a product/ attribute on Google, people search using hashtags on Instagram. By using relevant hashtags on posts, brands stand the chance to engage with high-quality users who are already interested in a similar product/service. Brands can use trending hashtags to appeal to a wider demographic or use more niche hashtags to appeal to a smaller, more engaged audience.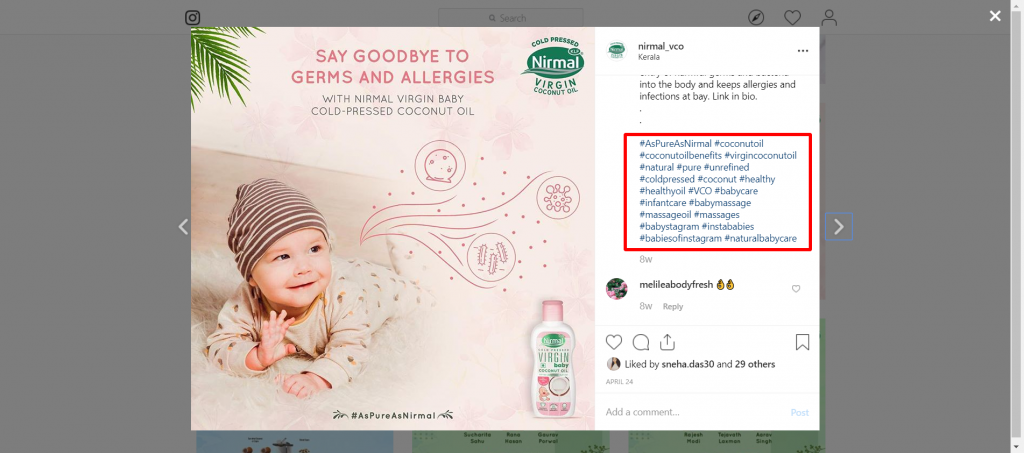 #3. Post at an Appropriate Time
For Instagram brands selling globally, the timing of posting can be a crucial choice to make. Posting multiple times a day, every day may be seen as spamming, therefore it is important to plan in advance, especially if the audience is widespread. The smart thing to do would be to prioritise the most important geographies and cater to them at their most optimum time (early morning, lunch hour, post-work & late night). Brands can also choose to post at one time and then share the same post as a story at the optimum time for another geography. Posting consistently, at the same time helps increase engagement & awareness.
#4. Host Contests or Giveaways
Hosting contests is one of the most effective ways to boost engagement and gain new followers on Instagram. It is a tried, tested and proven tactic on most social media channels specifically on Instagram since they can be easily run on the platform. It is vital to use different hashtags related to the contest so that it is easily visible to users. Brands should also cross-promote their contests on other
social media platforms
such as Facebook and Twitter to reach a wider audience.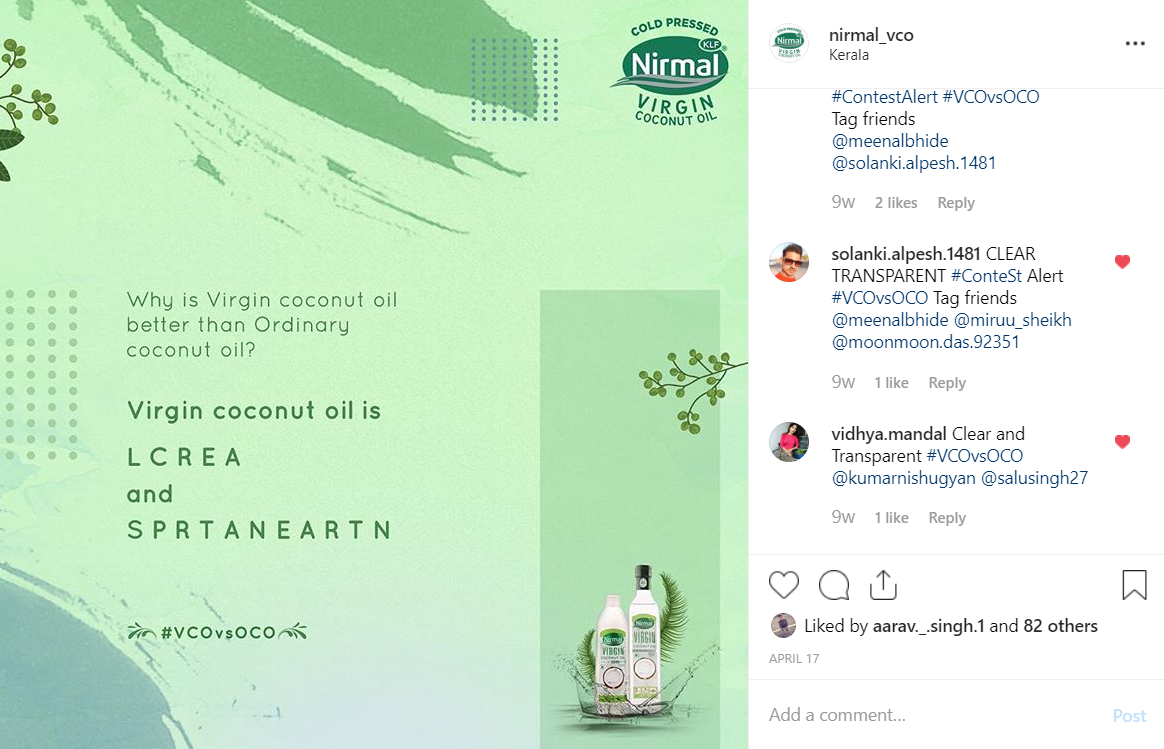 #5. Bring Influencers on Board
One of the fastest ways to gain potential consumers is by partnering with influencers who have a loyal follower base. If a brand partner with the right influencer, then they can reach out to an audience that is interested in their products or services. If a brand builds a relationship with different influencers, long-lasting brand awareness can also be achieved along with a new audience segment.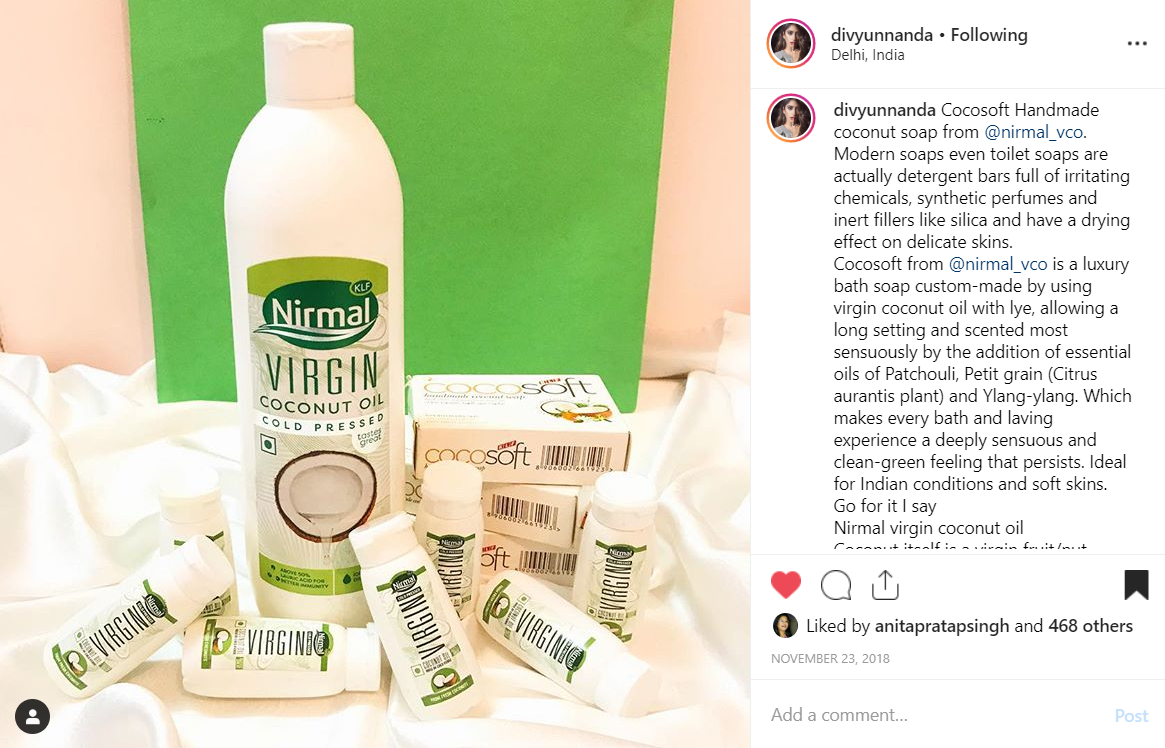 #6. Create Sponsored Ads
While brands cannot run direct ads to increase followers on Instagram, sponsored posts can indirectly help them gain followers. This limitation in Instagram's ad service is what helps to keep the platform organic, authentic and reliable. Brands can showcase a single ad in a sponsored post or multiple ads in the form of a carousel/ video. In order to use these ads to increase followers, brands can choose the CTA to be 'Visit Profile' instead of a more sales oriented CTA such as 'Go to Website/ Shop Now'. Chances are that a user who clicks on 'Visit Profile' is interested in the product/service and there is a high likelihood of the user following the brand.
As with any social media channel, the overall success strategy for Instagram is to be authentic and social. If a brand focuses on developing both its engagement rate and follower count, Instagram can be a great home for showcasing products and services that can lead to a healthy stream of revenue. To know more on how to gain followers on Instagram, leave us a message and we will get back to you!