May 13, 2020
Search Engine Optimization: A Complete Guide to SEO - 2020
"Building a website without SEO is like building a road without direction."
Search engine optimization is a technique that is used for generating traffic to a website. An SEO strategy is considered successful if a website obtains a high-ranking position on the first page of Google
search engine
or other Search Engine Result Pages (SERP) like Bing, Yahoo etc.
Almost every business now has a website. Hence it is evident that the SEO strategy for different brands has to be on point if they want to remain ahead in the competition. Brands may create amazing marketing strategies, carry out influential outreach and have a great network, but without optimizing their website, it will be difficult for brands to appear on the top of search results.
For better optimization of the website on the search engine results page, there are two methods which can be followed- on-page SEO and off-page SEO strategies. 
Meta descriptions, meta tags, content, images, keyword optimization, internal linking etc. which are done on the website fall under the category of on-page SEO. In simple words, on-page SEO involves structuring and developing the website to be search engine friendly. Off-page SEO helps increase the popularity of the website for increased visibility on search engines. These techniques extensively help improve a website's placement on SERP.
How does SEO help a brand?
"Google will only love you when everyone else loves you first" -
Wendy Piersall
Search engine optimization is an essential part of any successful marketing strategy. It helps a brand earn more clicks and new customers without spending a penny for ad space.
Mentioned below are some of the key benefits of SEO:
1. Improved user experience
The right SEO techniques can help a brand build a user-friendly website and maximize user experience. SEO includes providing the audience with relevant information, related photos or videos to support the information, easy to navigate web pages and a mobile-friendly website configuration.
With the help of these metrics, users will find it easy to navigate a website, which eventually leads to an increase in the click rates, the number of leads, conversion rates and improved brand recall.
The actual intention is to always offer users the information they are searching for, easily and quickly. Quality SEO will help provide a positive user experience, improve its ranking on the search engine results page and leverage these benefits to work in favour of the brand.
2. Generate Leads
Strategies which help generate inbound leads are one of the most effective and successful sources among business to business (B2B), business to customer (B2C) and non-profit organizations.
SEO increases a website's search ranking if the content consists of business-related keywords that the brand wants to target.
When potential customers search for similar or the exact keywords, the brand's content appears in the search results which may further lead the visitors to follow those links back to the website, thus creating organic traffic.
3. High conversion rates
According to a study, the average closure rate achieved from SEO leads is 14.6% when compared to 1.7% closure from outbound leads.
Leads generated through SEO have a higher conversion rate than outbound leads because in the former case, potential customers make the actual search of the brand's product or service that leads to higher conversion.
These potential buyers either have a specific requirement and purpose in mind while searching online or are familiar with the brand and its products which increases their possibility of closing the deal with the brand. 
4. Promote cost management
Google's organic rankings are completely based on what its algorithm determines to be the best results for any given query. Obviously, this requires thorough research and high-quality content on the webpage.
According to Search Engine Journal, inbound leads lower advertising cost by 61% in comparison with outbound ones. When a brand already has a top ranking on SERP, there will be no need for them to implement
pay per click ads for advertising
their webpage, at least in the initial stage.
They will continue to stay on top of the search results as long as visitors click on the search links or the search engine deems worthy of directing their visitors to that webpage. 
5. Establish brand awareness
Brand Awareness refers to the extent to which the target audience recognizes a brand and is familiar with its products or services.
Search Engine Optimization ensures that a product is easily visible by the search engine sites through regular and organic searches.
Once a brand is listed at the top of search engine results, the visibility of the brand increases. This leads to a higher tendency for the web link to be clicked, and increases traffic to the website.
Off-page SEO strategies - 
Off-page SEO
helps to strengthen a brand or a website's reputation and authority on digital platforms through backlinks and other reputation-validating placements across the web. Therefore these techniques should be incorporated in every brand's digital strategy.
Below are some of the popular off-page strategies:
1. Guest posting
Guest posting is a popular method for link building. In this, another webmaster writes an article as a guest post on a guest blogging site. There are numerous quality blogging sites where authors are allowed to post articles as a guest.
The author is supposed to include or insert the links of another article in the guest post. This creates a backlink to the author's own website. However, posting more than once or twice on the same guest blogging site should be avoided.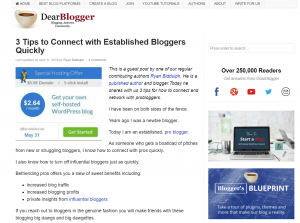 2. Image Submission
Various brands are seen to share photos on popular or well-known image submission websites.
These images should be optimized properly with the correct URL, title tag, description and tags for better understanding of the context to its visitors.
Flickr.com, tumblr.com, imgur.com, instagram.com, picasa.google.com and mediafire.com are some of the popular image submission sites.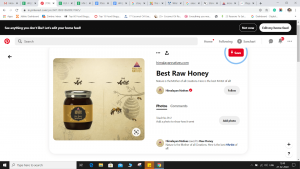 3. Google My Business
Google My Business is a free platform which if optimized properly, can be used successfully for the best local SEO ranking. It helps in the management of online presence across Google which includes the search engine and maps. Some basic things that should be kept in mind while using this technique are:
The character limit for the description should be within 250 characters

There should be only one primary owner for every listing

Keep a thorough watch on reviews and reply promptly

Upload real images in the relevant category

Regularly update galleries, posts, products or offers
4. Directory Submission
A brand requires high PR directory websites which provide do-follow backlinks in order to get valid and quality backlinks. Listing websites on directories can help a brand get powerful backlinks to a website and forms a major part of any SEO strategy.
It is very important to list websites in the right and relevant categories along with proper titles and descriptions. Boingboing.net, thewebdirectory.org, dmoz.org, einternetindex.com and elecdir.com are some popular directory submission sites.
5.  Web 2.0
Web 2.0 can be of great use if incorporated wisely for link building and ranking websites. Here, a brand is free to create sub-domains on already-existing high domain authority websites namely, Medium.com, Tumblr, Wordpress, Blogger and Weebly. These websites, by default, have high page rankings and domain authority.
If executed in a correct manner, it works wonders for building links. One of the biggest advantages of using this technique is that brands have complete control over handling the links. One can change links, modify anchor texts as well as add or delete backlinks, with this authority.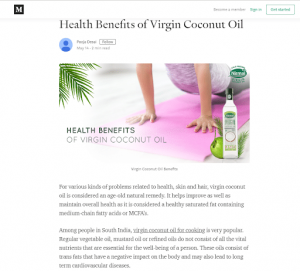 6. Infographic Submission
In today's digital era, infographics are getting popular on the search engine. Making creative and informative infographics and submitting them on infographic submission websites along with relevant reference links to the brand's webpage or blog helps increase website traffic to a great extent.
The size of the images differs from one website to another. Some popular infographic submission sites are reddit.com, submit infographics.com, visual.ly and more.
7. Social Bookmarking
Social bookmarking sites are one of the most popular platforms for the promotion of websites. These sites help visitors bookmark or save their favourite web pages, articles, blogs or videos.
When someone bookmarks or saves a web page or article of a brand from popular social bookmarking sites, the brand receives high traffic to the webpage or the blog.
It is an easy and quick method of building links. Some well-known bookmarking sites are delicious.com, stumbleupon.com, digg.com, evernote.com and technorati.com.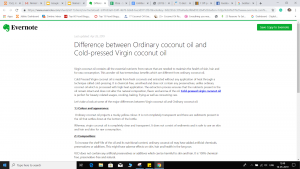 8. Press Release
Press Releases are another effective link building strategy. They are very impactful and effective in boosting search engine rankings.
Through press releases, a brand's website appears on the news section of Google which helps drive a huge amount of traffic to that particular website.
This technique is slightly more expensive than the others as it might involve hiring SEO experts for the purpose of link building. However, this option can be considered as it will help gain do-follow backlinks to the website.
On-page SEO techniques -
On-page SEO helps the search engine bots understand what the website is about. By changing and optimizing some important features like the meta title, description, heading tags and internal links, the chances of procuring a higher position in the search engine increases. 
1. Meta titles
Meta titles are one of the most important factors in on-page SEO. The number of clicks will increase if the title is relevant, attractive and optimized properly. The more the number of clicks on the blog post, the higher will be the position on SERP.
Brands should try using targeted keywords at the beginning of the title or H1 tag or at least incorporate them in the title. The same keyword should not be used more than once in the title tag. The length of the title should be within 65 characters.
2. Heading tags
Brands should use proper heading tags to highlight different headings, sub-headings and important points. Tags also give the content a clear and concise look which makes it easily readable by visitors.
However, it is important to remember that Google's algorithm is not fond of too many H2 or H3 tags and therefore it's better to not overdo it.
3. Table of Content
Some brands need to post long-format content like blogs and articles where the word count can reach up to 5000 words or more. Readers can navigate such blogs and articles in a much easier way with a table of content and it also helps to earn jump links in Google search.
4. Keyword density
Brands should limit the keyword density to around 1.5% with a mix of LSI keywords. It is recommended to use semantically related words to help search engines have a better understanding of the content.
The main keyword should usually be used once in the first paragraph and once in the last paragraph.
5. Meta description
There should be a unique and relevant meta description for each blog post to compel users to click on the post. Brands need to create user-friendly meta descriptions that are related to the post. Targeted keywords should be used in the meta description for search engines to easily pick up on them.

6. Internal linking
Interlinking of blog posts helps readers spend more time on the brand's website or blog which can also help pass page rank to other pages of your site. Internal links which are relevant to the original blog post show search engines that the brand is providing additional information within the blog beyond the current content that is being shown.
7. External linking
Apart from linking one blog to another blog on the same website, it is also a fruitful idea to link blogs to external websites if it is relevant. Brands should always provide external links of trusted websites only.
If there are any doubts regarding the authority or popularity of a website, brands can use a no-follow tag to avoid passing their link juice to potentially bad websites.
They should use do-follow links for websites that are trustworthy and no-follow links for those that are less trustworthy. This increases the credibility of the brand in the long run. 
Free Tools List for Search Engine Optimization
A successful and effective SEO strategy may sometimes involve minimal cost or expenditure. But there are a number of
free tools
which can be used to rank high on search engines. Brands just have to opt for the right ones to achieve their business goals.
Below is a list of free tools to optimize a brand's site:
1. Screaming Frog SEO Spider Tool
This tool crawls, analyses and then audits any site from the perspective of on-page SEO. This tool is extremely useful especially if brands plan to analyse websites that are of medium or large length, where it is very difficult and time-consuming to keep a track of all the data manually.
2. Google Analytics
Google Analytics helps track the majority of all traffic that is generated on a brand's website. It displays all the pages that receive the highest number of clicks and impressions from Google.
If brands track the click-through-rates then they would know the pages which have the highest CTR.
3. Google Keyword Planner
For brands to rank on the top of SERPs, they need to have knowledge of what exactly people are looking for. This can be easily checked with the help of Google Keyword Planner.
Brands need to enter a keyword or multiple keywords in the tool and it will provide various kinds of statistics – like monthly search volume, competition, suggested bid, etc.
4. Browseo
Browseo allows a brand to view their website in the same way a search engine would see it. This tool highlights the important segments of a website that are relevant for SEO purposes by removing all other distractions like styling and formatting.
Browseo puts emphasis on HTML codes so that the structure of a webpage can be easily determined. This tool does not need to be downloaded or installed, the URL address of the website only needs to be provided on the official Browseo site to get started.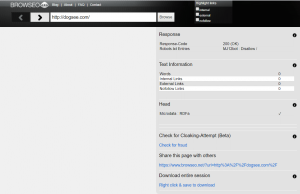 5. Google Trends
With Google Trends, brands can analyse if there is a genuine market opportunity for a particular product or service. Brands identify the trending phrases and create content around them to remain on top of the search engine results page.
Google Trends provides an idea of how certain keywords perform around a certain course of time along with geographical locations.
6. Siteliner
Siteliner lets a brand identify the most important issues which may have a negative effect on its website quality. This tool crawls through the website and discovers problems like duplicate content, broken links, internal page rank and skipped pages among others.
A live report is generated combining the important data which has been extracted during the entire search process of crawling. Brands need to provide the URL of their website for scanning and click on "Go", and the tool will take care of the rest.
7. SimilarWeb
You can compare traffic ranking, engagement rates, traffic sources, keyword ranking, etc. between two websites using SimilarWeb. This tool is extremely helpful during competitor research.
SimilarWeb uses a number of sources instead of relying on a single channel to extract the most reliable and accurate data, further converting it into useful information. With these insights, brands can understand the performance of their competitors as well as their strategies, trends and customer intent.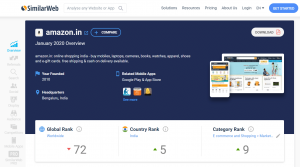 8. Google Page Speed Insights
With the help of this tool, brands can analyse the speed and usability of their website when opened on different devices. The website URL has to be entered and the tool will test the performance and the loading time of the webpage for both desktop and mobile devices.
It appreciates certain activities that are performing well and suggests improvement opportunities wherever required.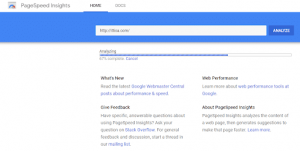 Search Engine Optimization
is one of the most cost-effective and successful strategies that can help a brand not only achieve their organizational goals but also stay ahead in a competitive market.
It's considered a "new age" marketing technique, which helps gain quantitative and qualitative website traffic through organic search engine results.
Therefore the implementation of strong and quality SEO on a brand's website and digital platforms is always going to be beneficial to the brand and its marketing efforts.
Make sure to use SEO at the best of your advantage and try avoiding
basic SEO mistakes
. To know more about search engine optimization, leave us a message and we will get back to you!