October 03, 2018
7 Actionable Content Marketing Tips For 2018
"Content marketing costs 62% less than traditional marketing and generates about 3 times as many leads."
Behind the success of every great brand, lies valuable and relevant content that could successfully connect with the audience. Content is an important pillar that supports every other aspect of a brand's
digital marketing
strategy.
"78% customers prefer knowing a brand via articles instead of ads."
This explains the importance of creating good content. However, producing quality content is not enough, it needs to be marketed well for greater reach. Here are 7 actionable content marketing tips for 2018 -
1. Focus more on content remarketing
"Almost 96% of people leave a website without completing the action the marketer would have liked them to take."
Content remarketing is like a second chance to get what you wanted from website visitors.
[caption id="" align="aligncenter" width="625"]

Source: seethroughweb.com[/caption]
Producing good quality content is great, but without content remarketing, there is a possibility that you'll not be able to reach the goal you've set. Tag the regular visitors to your site whenever new content is published, which will increase readability and shareability - and the bonus point is you can grab the attention of your existing users.
2. Emphasis on keywords is necessary
"61% marketers prioritize improving their SEO and growing their organic presence."
There has always been mixed opinions regarding SEO, with many experts advising on not to focus on keywords and only concentrate on high quality content. However, keywords are imperative to remain on top of search results and increase visibility.
Finding relevant keywords first and using them in your content will help you rank as well as market your content well.
[caption id="" align="aligncenter" width="512"]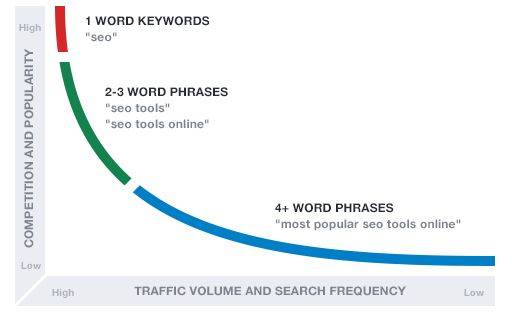 Source: Unamo[/caption]
3. Include data for authenticity
Relevant data, when used properly can add great value to a brand. It also establishes authority - and chances are the online audience will approach your content for getting all the data they need.
Your brand can also earn media mentions and your data can be used on other pages too. Backing up your content with data means more credibility and encouraging people to read your content more.
4. Keep your content original
Copying content from other popular blogs can lead to loss of brand value and affect your website ranking on search engine results. Moreover, with
Google's recent algorithm update
, duplicate content will greatly suffer and lose visibility.
Original content is of prime importance in order to do content marketing effectively. Even if you are using someone else's content, make sure to give credits.
5. Content should speak in your brand voice
The object of content marketing is to publicize your brand and take it to the next level. Therefore, it is very important to speak to your audience in the brand voice. An inconsistent brand voice will only create confusion among the existing audience, and also be a hindrance from getting new ones.
Ensure that everything that you conceptualize, plan, create or publish is aligned with the overall
branding and strategy
of the brand. A brand to look out in this regard would be Zomato.
[caption id="" align="aligncenter" width="375"]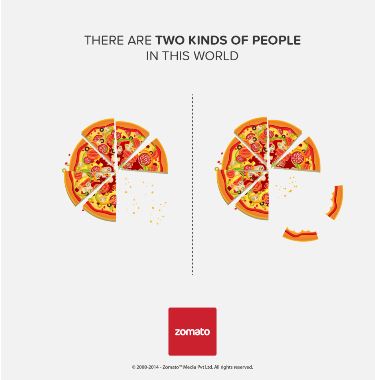 Source: Facebook[/caption]
6. Publish the best without overdoing it
Large volumes of content get posted on the Internet every single day and that may encourage you to post more. However, it can have a detrimental effect. Posting too much or irregularly can affect the engagement rate. The best option in this regard is to post only the best content, even if it is just once or twice a week. Avoid posting unnecessary content that won't serve any purpose.
Tip
: Keep your status updates on social media platforms short and simple to grab attention.
"Facebook posts between 100-250 characters get about 60% more likes, comments and shares."
7. Check how your content is performing
Writing
good quality content
and publishing does not mean the job is done. It is equally important to evaluate how the content is performing and whether the audience is actually reading and liking it. There are numerous tools available like Google Analytics that can evaluate the performance of the content that you put up on your website.
The number of likes, mentions, comments share and re-publication indicate the kind of content liked by your social media audience, the visibility of your content, how engaging it is and if it is valued by other bloggers or experts in the same field.
Content marketing
does not happen in a day, it requires patience and perseverance. However, the right approach, strategy and evaluation can yield great results. To know more about how content marketing can benefit your business, leave us a message and we'll get back to you!