March 20, 2018
AI in Digital Marketing
"Artificial intelligence, deep learning - whatever you're doing, if you don't understand it - learn it. Because otherwise you're going to be a dinosaur within 3 years."
It has been estimated that by 2020, customers will be managing 85% of their relationships with brands without human interaction. This is an indication of the way AI is going to radically change the future of
digital marketing
. Recently, a study conducted in Cambridge and Stanford University claimed that AI can predict a customer's personality and preference just by analysing '10 Facebook Likes' by him/her.
AI can also power
businesses
in various ways with relationship intelligence, search intelligence, machine learning, deep learning, forecasting, providing recommendations, predictive analytics etc.
" 88% of businesses are known to use solutions that rely on AI and 62% of companies are likely to use AI by the end of 2018."
Here's how AI can be a boon for digital marketing:
1. Sales support to get more personalized
A global survey revealed that 37% customers prefer shopping online. In such a situation, the usage of chatbots can be revolutionised with the use of Artificial Intelligence. Apart from serving simple automated messages, chatbots can provide product recommendations based on user's past history and search. For example, if you search for a new dress online, the chatbot can suggest matching shoes to go with it. This 24*7 service will also encourage customers to make more purchases.
AI can greatly improve user experience by making shopping more of a self service. Instead of trying to resolve queries and getting confused by going through FAQ pages or community forums, customers can make their shopping experience simpler by asking for what you need and jumping to topics that talk about what you're looking for.
[caption id="attachment_8090" align="aligncenter" width="637"]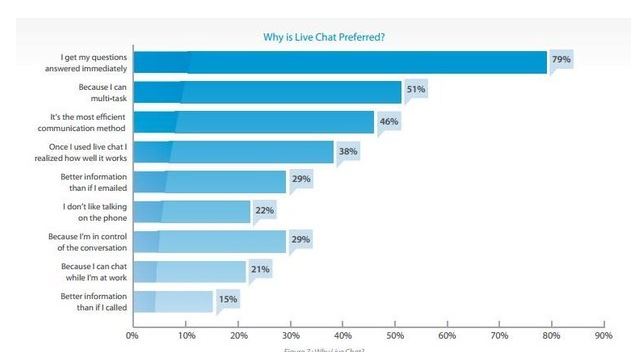 Source: tagove.com[/caption]
'A recent study shows that 80% of customer's queries have been resolved by chatbots without human supervision.'
2. Search can get better
With AI, searching on the Internet will soon become smarter, easier and more hassle free.
AI can be used to track user behaviour and even predict future behaviour. Based on this information, companies can improve their web ranking with better keyword
optimisation
and the use of semantic keywords.
[caption id="attachment_8091" align="aligncenter" width="612"]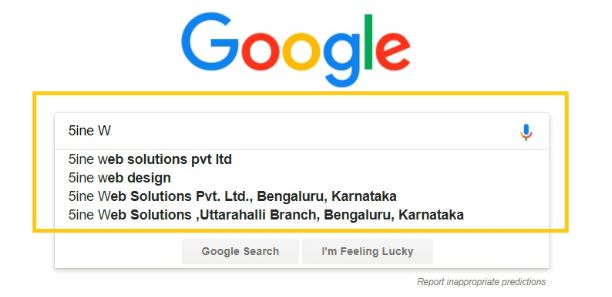 Source: LinkedIn[/caption]
3. Image recognition
The newly launched iPhone X comes with a True Depth camera system that uses the facial recognition technology to unlock the phone. This image recognition feature with the help of AI can be a great boon for marketers in the future.
The machine vision technology will help marketers sell products to customers through images. For example, a customer can upload the image of a shirt he plans to wear and look for a matching tie on your online shop.
A live example of image recognition is the Smartify app, which uses this technique to scan and identify artwork, providing information about it to users.
[caption id="attachment_8089" align="aligncenter" width="638"]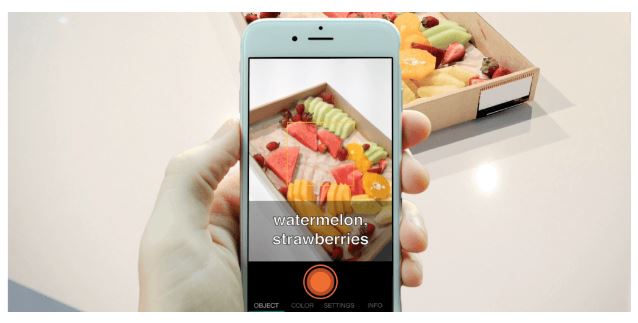 Source: taptitude[/caption]
4. Voice recognition
"It has been predicted that more than 30% of searches will be done without screens by 2020."
The popularity of Siri and Cortana are enough proof of the importance of voice based interfaces. More and more consumers are using it to get on with their daily activities. More than 20% searches are now voice-based. It is important for marketers to create pages that will help answer long-tailed voice queries in natural language, not just selected keywords.
[caption id="attachment_8092" align="aligncenter" width="476"]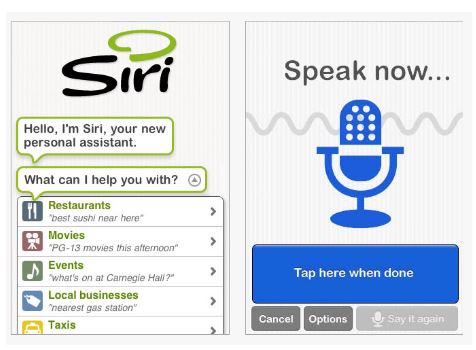 Source: PCWorld.[/caption]
5. Advertising will get better
"Website visitors who are retargeted with display ads are 70% more likely to convert."
Advertising
is very important, and with such short attention span it becomes all the more important for marketers to target the right people. While
programmatic ads
makes use of data like search histories and location, the selected ads are still neutral or impersonal.
With the inclusion of AI, advertising can get more personal, targeting the relevant audience with more accuracy. For example, AI ads will know that users who do not respond to a particular type of advertising should be avoided.
[caption id="attachment_8088" align="aligncenter" width="598"]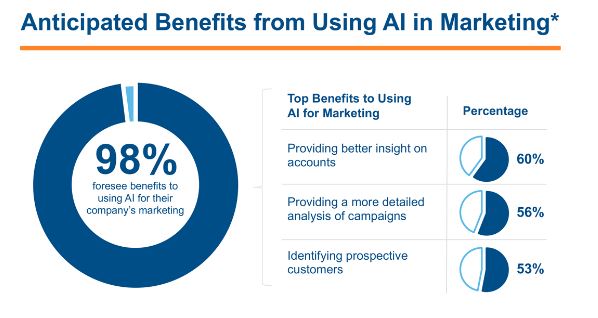 Source: everyonelinked.com[/caption]
If AI can target users with more precise ads, it would mean improved and better user engagement on
websites
. The audience will be shown only those ads that are highly relevant to them and the people who visit your website will be the ones who are really interested and are most likely to make a purchase. This is a win-win for all concerned.
Artificial Intelligence is on the rise, and the current trends indicate that it has the ability to revolutionize the
digital marketing business
and how brands connect and engage with their audience.  What do you think about AI in digital marketing? Tell us in the comment section below.