March 14, 2018
Social Media Channels That Are Strengthening The Digital Marketing Game
"92% of marketers say that social media has helped to increase exposure of their business."
Today, the business world knows the importance of social media to maintain relevancy and visibility in front of their audience. It is no doubt a game changer and if your business is not using it well, it's a great loss for your company.
There are numerous social media channels available now, and choosing the right one for your business can be a daunting task. Deciding on the ideal platform depends on your type of business, target audience, type of content that you share and the goals you would like to achieve. Take a look at the top 4 social media channels that are strengthening the
digital marketing
game -
1. Facebook
Total number of monthly active users worldwide - 2.13 billion
Total number of monthly active users in India - 250.0 million
Works Best For - B2C, B2B (in some cases)
Top Industries - Fashion, Ecommerce, Entertainment, Retail, Auto, FMCG, Health & Wellness, News, Sports, Real Estate
Facebook is no doubt the biggest
social media
platform in the world. Along with a huge user base that allows you to connect with people from all over the world, Facebook also offers a myriad range of
marketing
features like Facebook ads, business pages, live videos, paid advertising etc for businesses.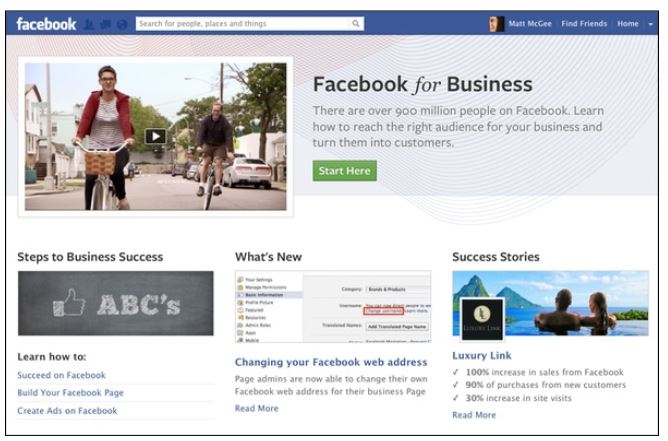 Facebook is a great medium to connect and engage with the audience, mostly with the help of campaigns and contests. At the same time, getting feedback from customers about products and services becomes a lot more easier.
Facebook is also great for lead generation, as this platform can be customized based on your requirements to target specific people/groups. Moreover, Facebook Analytics helps you understand which campaigns are doing well and which ones need improvement.
43% of businesses have reported that their Facebook page generates more traffic than their website while 48.1% of businesses claim that a portion of the new visitors on their Facebook page converts into customers.
2. Twitter
Total number of monthly active users worldwide - 330 million
Total number of monthly active users in India - 30 million
Works Best For - B2C, B2B (in some cases)
Top Industries - News, E commerce, Retail, Travel/Hospitality, Health & Wellness, Finance, Fashion, Sports
Twitter is the best platform if you want to reach out to your followers with a breaking news, important announcement or some other immediate information. The 280-character tweets have emerged to be a great hub for recent events, trending news or voicing an opinion.
With the use of catchy hashtags, tweets can go viral instantly, which can be a great advantage for a business. While images perform better on Twitter,  textual
content
is also known to work quite well.
One of the best features of Twitter when it comes to business is customer service. Nowadays, if a customer has a problem with a product or service, he/she can just tweet it to the company Twitter account and get the issue solved much faster. 85% of businesses (especially small and medium enterprises) are known to use Twitter for resolving customer queries.
76% of marketers worldwide use Twitter to market their business, while 61% of them say that they plan to use it more in the near future. Advertising is anyway Twitter's main source of revenue and the increasing popularity of the platform is an indication that it is going to play a more important role for businesses in the coming years.
3. Instagram
Total number of monthly active users worldwide - 800 million
Total number of monthly active users in India - 43 million
Works Best For - B2C
Top Industries - Travel & Hospitality, Fashion, Food & Beverage,  Ecommerce, Photography, Beauty, Event Planning
If you have a visual product to offer, Instagram is the best social media platform for your business. This channel is very popular amongst the millennial group. The fact that it has more monthly active followers than Twitter has compelled more and more brands to be on this platform to interact with the audience.
One of the most important things you need on Instagram is good quality images of your product or service. Remember that stock photos do not work here, it has to be original. This platform becomes a priority if you want to capture the attention of your audience, without directly selling your product.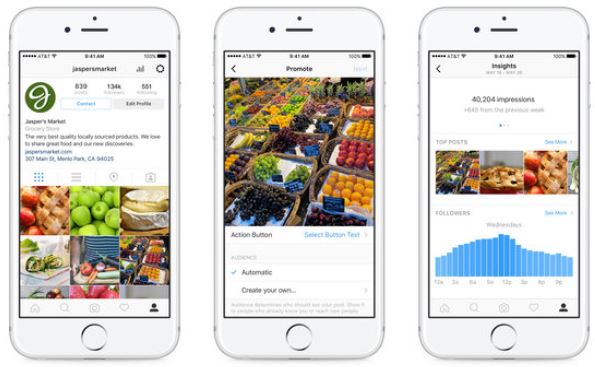 As Facebook owns Instagram, a lot of features and targeting options are similar, which makes it a good platform for engagement and brand awareness. Moreover, hashtags also work really well in Instagram and are a good way to get your brand featured in the newsfeed of users.
There are about 8 million Instagram business profiles and 80% users are known to follow at least one business on this app, with photos generating 36% more engagement than videos.
4. LinkedIn
Total number of monthly active users worldwide - 250 million
Total number of monthly active users in India -  42 million
Works Best For - B2B, B2C (for employment purpose)
Top Industries - Employment, Science & Technology, Financial, Legal, Professional Services, Marketing, Education
For a B2B company, LinkedIn is the main place to be and all the more if lead generation is your main target. The demographic status is also a bit different on LinkedIn, compared to other social media channels with users mostly being in the age group of 30-49 years.
LinkedIn helps a brand establish itself as trustworthy, build authority as well as engage leads through conversations. It is ideal for posting professional content, talking about the goals, objectives and achievements of the business.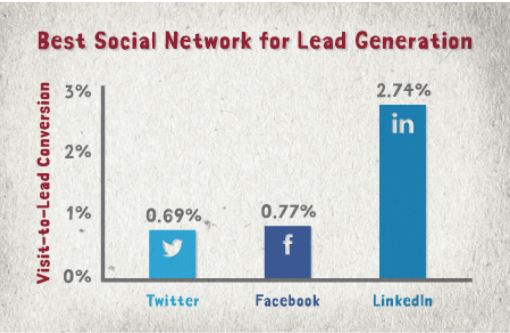 LinkedIn also prioritizes building relationships, it's all about making connections. Therefore it should not be approached as a sales pitch, there needs to be a more humane touch to the content that you share here. Research states that 80% of B2B leads come from LinkedIn, while 94% of B2B marketers distribute content with the help of LinkedIn.
"People are known to spend time on other social networks, but they invest time on LinkedIn."
Social media is an excellent tool for every business to build awareness, target the right audience, generate traffic, find new leads and improve customer service. While the options are many, choosing the right platform for your business is imperative for achieving the goals you set for yourself. A digital media agency can help you in this regard. To know more about choosing the right platform for your business, leave us a message below and we will get back to you soon!