April 03, 2020
5 Digital Marketing Strategies to Consider During Covid 19 Outbreak
With the 1.3 billion Indian population instructed to stay at home to beat the coronavirus pandemic, social media has turned to be an almost 'essential' resource, working as a lifeline for a lot of people. Be it for news, updates, experiences, memes or just timepass, social platforms have become the go-to place for both information and entertainment.
While it is true that a lot of brands have been greatly affected by the virus outbreak, staying positive and planning your way forward can help you steer your business through this chaos. If the lockdown has restricted your work in many ways, take advantage of the 'increased online usage' to keep your brand on the forefront.
Here are some
digital marketing
strategies to implement during the time of Covid 19 outbreak -
1. Stay connected with your audience
The whole world is now dealing with the impact of this pandemic, whether they have been infected with the virus or not. Your audience too is now stuck at home, unable to go out, meet friends or visit their favourite places. This is undoubtedly a very small inconvenience if you see the larger picture, but it's a little upsetting too. In other words, its the right time for brands to show some empathy.
The key strategy here is to stay connected with the audience through social media, but without being pushy about sales. Engaging with the audience and keeping them updated and entertained can help your business gather the right attention. Hashtag challenges like the Quarantine Bingo challenge or photo upload challenges can keep the audience engaged and connected. Apart from that, using your business to contribute some way to the needy people in this time can also uplift your brand image while you do a greater good for society.
For example, Zomato, even though being an online food delivery business, has been encouraging people to have home-cooked meals through their social channels to maintain social isolation. Apart from that, with Zomato Feeding India, the brand is encouraging its customers to make donations to provide food to daily wagers who are likely to suffer the most with the Covid-19 lockdown.
[caption id="attachment_14119" align="alignnone" width="400"]
Source: Instagram[/caption]
2. Consider PPC Ads
With the lockdown and people being restricted to their homes, they are spending much more time in front of screens, which brings a good opportunity for brands to connect with their customers and stay ahead of the competition.
[caption id="attachment_14120" align="alignnone" width="400"]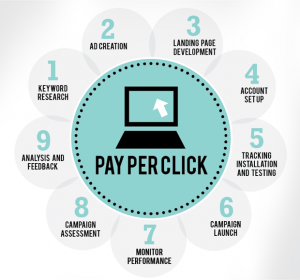 Source:
Incartmarketing
[/caption]
Research states that
"cost-per-click has known to be decreased by 6% across all verticals"
thereby reducing the amount you need to spend as an advertiser for every ad click. With many businesses having ceased their operations in this time of uncertainty, the reduced competition can help you capture more traffic as well as conversions. 
3. Ensure to continue your SEO campaign
Halting your
SEO
campaign now can prove to be detrimental for your business in the near future. Without proper content and website optimization, it would be like a freefall from the search engine results that can incur a great loss to your business. 
The virus outbreak is most likely to fade in a few months, and as normalcy returns, the purchase behaviour of customers is also going to stabilize. Your SEO strategy now will definitely have an impact on your organic search engine results -  two months later. Even if you see your competitors pausing their SEO due to the uncertainty of the future, make sure to keep improving your ranking and prepare yourself for the bounce-back.
As people are mostly staying at home and looking only at nearby places for supplies and services, make sure to keep your local SEO optimized. If customers find your business in their geo region, they're most likely to approach you first.
[caption id="attachment_14121" align="alignnone" width="400"]
Source:
Databox
[/caption]
4. Add flexibility to your business
It is true that every business will be affected due to the virus outbreak and the lockdown, but finding the right ways to connect and help your customers can keep you relevant in these times.  To achieve this, you need to be flexible and work according to the current situation. For example, a lot of local restaurants are offering curbside ordering or parking lot pickup - to ensure lesser human contact and greater social distance.
Other businesses like gyms are completely shut till further notice. However, brands like Rush Fitness are uploading home workout videos on their social channels so that their clients can continue exercising and stay fit at home.
[caption id="attachment_14122" align="alignnone" width="500"]
Source: Instagram[/caption]
With traditional marketing being stalled, digital marketing will be more in focus with people consuming more of digital content while in quarantine - thus making it a good time for brands to get noticed and remembered. Moreover, you can also share the latest news, updates, preventive measures and inform customers about your hygiene practices.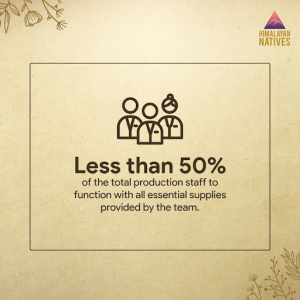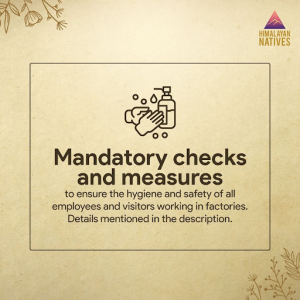 5. Refrain from panic decision making
In these trying times, staying calm and making strategic business decisions is important to survive the crisis. Make sure to analyse the available metrics and data before deciding your next step. Knee jerk reactions will do more harm than good. Remind yourself that the economy is not locked down, customers still need goods and services and they are searching online for the same.
With
work-from-home
and video meetings, it is likely that you're saving up some time. This time can be utilized to upgrade your digital marketing. So, if you need a
website redesign
, SEO audit or revision of online strategies, now would be a good time to do it.
This is a difficult and challenging time for every business, but with progressive thinking and a proactive approach, you can position yourself to achieve success and flourish in the times to come. If you need any assistance for your business or would like to know more on the way forward for your brand, leave us a message and we'll get back to you soon.
Stay home, stay safe.