May 20, 2019
Best Off-Page SEO Strategies That Are Still Implemented For Website Optimization
Search Engine Optimization is a technique that helps generate traffic to a website. This is done by obtaining a high-ranking placement on the first page of the Google search engine or other Search Engine Result Page (SERP) like Bing, Yahoo etc. There are two methods of SEO that helps improve website position on the SERP. One is called on-page SEO and the other is known as off-page SEO. On-page SEO refers to all that is done on the website like meta descriptions, meta tags, content, images, keyword optimization, internal linking etc. In short, on-page SEO means structuring and developing the website to be search engine friendly. Off-page SEO assists in increasing the popularity of the website to get more visibility on search engines. These techniques help improve a website's position on SERP. Brands use
off-page SEO strategies
for the purpose of effective link building that could help add numerous back-links for ranking websites. Here, brands optimize their websites by using external website links through link building.
Some off-page SEO strategies that are still implemented for website optimization are:
Guest Posting
This is a popular link building method where an article is written as a guest post by another website webmaster. There are a number of quality blogging sites where they allow authors to post articles as a guest. The author includes or inserts the links of another article in the guest post. In this way, a backlink is created to the author's website. However, posting multiple times on the same guest blogging site should be avoided. [caption id="attachment_11703" align="alignnone" width="500"]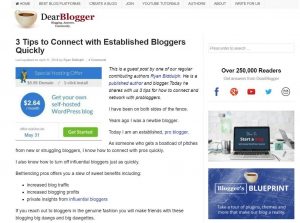 Source: https://www.dearblogger.org[/caption]
Social Bookmarking
Social bookmarking sites are one of the best platforms to promote websites. It is a way through which consumers or visitors bookmark or save their favourite webpages, articles, blogs or videos. When someone bookmarks or saves a webpage or articles of a brand from popular social bookmarking sites, the brand gains high traffic to the webpage or blog. It is an easy and fast process to link building. Some well-known bookmarking sites are delicious.com, stumbleupon.com, digg.com, evernote.com and technorati.com.
Image Submission
Brands often share photos on popular image submission websites. These images should be properly optimized with the correct URL and title tag. The images should also have a proper title, description and tags for visitors to understand the context. Some popular image submission sites are flickr.com, tumblr.com, imgur.com, instagram.com, picasa.google.com and mediafire.com.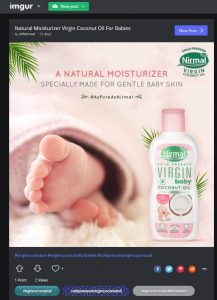 Web 2.0
Web 2.0 is a wise choice to incorporate for link building and ranking websites. Here, a brand can create sub-domains on high domain authority websites like Medium.com, Tumblr, Wordpress, Blogger and Weebly. By default, these websites have high page rankings and domain authority. If done correctly, it works great for building links. The biggest advantage of using this technique is that brands have complete control over handling the links. With this authority, a brand can change links, modify anchor texts and also add or delete backlinks.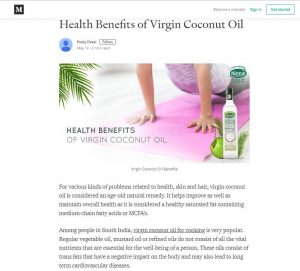 Press Release
One effective link building strategy is Press Releases. It is definitely impactful in boosting search engine rankings. Through press releases, a brand's website appears on Google's new section which drives a large amount of traffic to that particular website. This technique is a little expensive as it might involve hiring SEO experts for the purpose of link building through press releases but it is a wise investment to gain dofollow backlinks to the website.
Directory Submission
In order to get valid and quality backlinks, a brand requires high PR directory websites that provide dofollow backlinks. Listing websites on directories is a part of SEO that helps to get powerful backlinks to a website. It is very important to list websites in the correct categories and add proper title and description. Some popular directory submission sites are boingboing.net, thewebdirectory.org, dmoz.org, einternetindex.com and elecdir.com.
Google My Business
This is a free platform which can be optimized to gain the best local SEO ranking. It helps manage online presence across Google including search and maps. Some of the basic things that should be followed while using this technique are:
The description should be within 250 characters
Make sure that there is one primary owner for every listing
Keep a watch on the reviews and reply promptly
Upload real images in the correct category
Regularly update galleries, posts, products or offers
Proper on-page and off-page SEO optimization provides a better position to websites in SERP. Off-page SEO means strengthening a brand or a website's digital reputation and authority through backlinks and other reputation-validating placements across the web and must be included in brands' digital strategies. To know more about
off-page SEO strategies
, leave us a message and we will get back to you!