October 15, 2015
Top Viral Social Media Campaigns of 2015
2015 has already been a good year for brands on social media. Everyday brands try to connect to you through Facebook, Twitter, Instagram, YouTube, Pinterest and many other channels of social media and they succeed in reaching you. But the question in how do they engage with you?
Not all brands that reach you interest you and makes you get engaged. What is the special factor that interests you to engage with them and how far it could go?
A more number of audience engagement results in the better chances of the campaign going viral. 2015 had numerous campaigns that went viral on the social media and let us take a look about few of those campaigns.
The Last Selfie: World Wildlife Fund (WWF)
The Snapchat campaign for World Wildlife Fund was one of the winners of the 2015 Webby Awards which attracted all the animal lovers worldwide. The Denmark agency, UncleGrey, and Turkish agency, 41? 29! was used by WWF to create and run this campaign in Snapchat.
The whole idea behind WWF using Snapchat was to emphasize the fact that endangered species are getting disappeared around the world as selfies get disappeared from Snapchat in 10 seconds. This campaign resulted in increased donations in few days due to worldwide branding, sharing and reach.
This particular campaign was made successful because of its ability to create attention, relate and engage emotionally to the audience, proper utilization of creativity with a strong social statement, that people can get behind.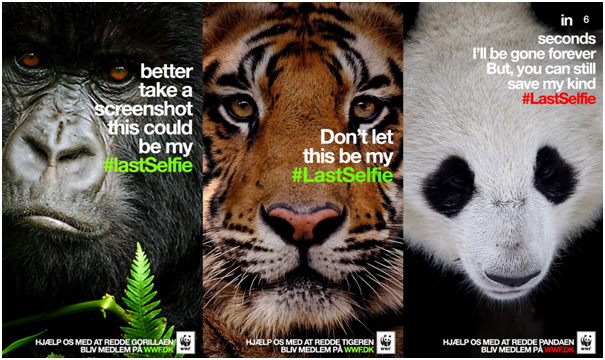 Coca Cola Make It Happy
Coca cola premiered a 60-second advertising titled "MakeItHappy" with the unique concept of spreading positivity and happiness over the internet. It promoted the idea of Coca Cola's one of the core values: spreading happiness.
This campaign went through most of the social media channels like Twitter where they asked to reply to a negative tweet with the #MakeItHappy hashtag and through Instagram where they asked audiences to join the "Smile Petition" and post smiling pictures with the same hashtag.
By doing this, their idea was to unfold positivity from negativity and spread optimism and making people visiting GoMakeItHappy.com. Coco Cola had a wonderful response with this campaign with more than 54,000 uploads within few days of the campaign being launched.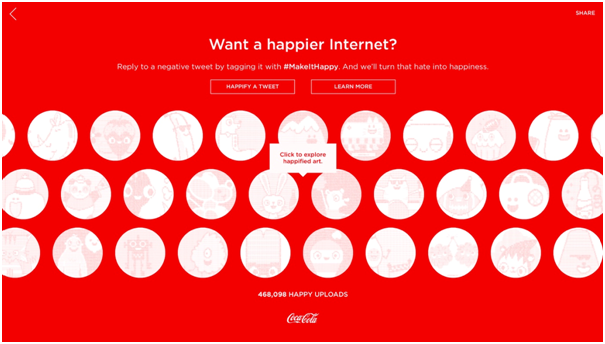 Like A Girl
The feminine products brand "Always" came up with a powerful commercial aimed at building the confidence of women. The campaign wants to highlight how many women and girls feel limited by society's expectations of them.
Most girls said that they lose confidence at puberty but would be more confident if society stopped pressuring them. They changed the meaning of "like a girl" from an insult to the ultimate compliment it really is!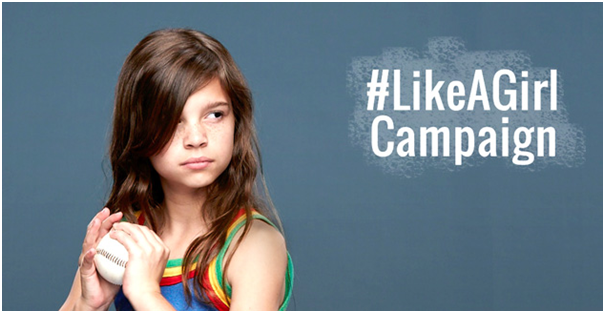 #LikeAGirl was used to tweet in twitter with amazing things that a girl likes to do and made it trending on Twitter.
Most of the celebrities including Melinda Gates, Chelsea Clinton, and Sarah Silverman also retweeted the video and it has been watched online more than 85 million times worldwide - and more than 30 million times in the first week of its release.
So here we have it. These were the few social media campaigns that we at Ittisa felt that went viral in social media in 2015 and has won various awards for its effectiveness and bold message.
These campaigns not only interested the audiences but also, made them interactive by taking part in it and contributing their part to it. It is where the success of a campaign stands out. To make your campaign interesting and successful, just connect with Ittisa and we will take it forward for you.