June 03, 2019
Best UI/UX Design Tips For Website Optimization
UI (user interface) and UX (user experience) largely focuses on customer satisfaction, therefore making it an important contributor to business success. Today, websites that boast of easy responsiveness and efficiency are the most successful websites and applications. Quick navigation and ease of understanding drives more user satisfaction leading to happy customers which brings in the revenue. A good website experience also increases customer confidence in the brand and therefore helps in business growth. For a start-up or a small venture, UI/UX Design is extremely important as the first impression is often the lasting impression and a favourable one can increase brand recognition and credibility.
Below are some UI/UX design guidelines to provide an awesome user experience:
Simplicity
A visitor comes to a website either to look for some specific information or to complete a particular action. Therefore, adding unnecessary design elements which have no functional purpose makes navigating the website difficult. From the perspective of user experience and usability, a website should be simple. For instance, colours that are chosen should go with the brand's theme and it should be part of the same colour palette. The typefaces that a brand chooses should be a maximum of 3 and in 3 different sizes. Graphics should only be used if it helps a user complete his or her motive of visiting the website.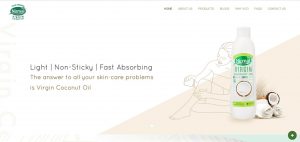 Navigability
Anyone who visits a website should be able to reach it easily and not have to think too much about what to click next. Having instinctual navigation on a website is very important to ensure that visitors can find what they are searching for. It is, therefore, crucial to keep the structure of primary navigation simple and understandable. Navigation on the footer of the page is helpful. Apart from the homepage, use of breadcrumbs on every other page is advisable so that visitors are aware of their trail. Add a "search" option near the top of the page so that it is easy for people to look for products or services. Also, include links within the page copy and clearly show where those links lead to.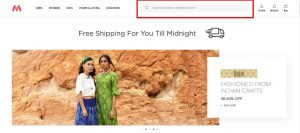 Multi-Device Optimisation
As per research, 80% of internet users own a smartphone and according to Google "61% of users are unlikely to return to a mobile site they had trouble accessing and 40% visit a competitor's site instead". In order to provide a better and improved user experience, a website should be optimized for different devices like mobile phones, tablets as well as operating systems and web browsers to enable ease of use. Therefore, this indicates that the design of the website should be responsive and flexible. Adding alt-text to the images can help visitors on the page understand the content even without being able to view images. Adhere to platform-specific design conventions instead of stuffing in random elements that might not gel with that platform.
Social Share and Follow Buttons
The impact of content becomes limited if visitors of a website do not have the freedom to share it. Social share buttons are small clickable buttons that are placed at the top, bottom or at the sidebar of web pages. These buttons are icons of different social media sites like Facebook, Twitter, LinkedIn, Instagram etc. that allows a visitor to share a page of their choice directly on social media channels. If a website lacks these buttons then a large amount of social media traffic that is generated from visitors reading the content or blogs is lost.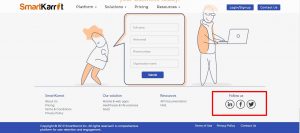 Call-to-Actions
Call-to-Action buttons direct a user in taking the next step on the page. Include proper call-to-action buttons that lead visitors to content that educates them and assists them in solving problems. Some useful call-to-actions are "click here", "watch video", "sign up for a webinar" etc.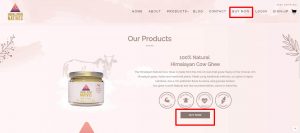 In today's age of instant gratification, the most successful websites are the ones that are quick, responsive and efficient. Design and software are now heavily based on user experience because it is all about the consumer in business. Even if users are simply browsing, it is up to the brand and its UI/UX designers to make the users navigate through their site in the most efficient way possible so they can get the product or service they need. For more information on UI/UX design tips, write to us in the comments section and we will get back to you!