June 06, 2018
9 Ways to Beat Instagram's Algorithm For Better Reach and More Likes
Instagram has over 800 million monthly active users, globally. 25 million brands have a profile on Instagram and over 200 million users visit one brand profile everyday. Looking at the statistics, it is clear that Instagram is undeniably one of the most important social media platforms for brands. Due to algorithm changes, there is no assurance that a brand's Instagram audience will be able to view all posts of the said brand. Hence it is necessary to change the approach of reaching out to audiences to stay at the top of their Instagram feed. Following are 9 ways through which brands can drive engagement and increase their followers on Instagram:
1. Make use of Instagram Stories
This feature was launched in 2016 and allows brands and users to create and share content that disappears in 24 hours. Stories help brands drive engagement and are a good way to launch a campaign. By 2018, 68% of brands will create content for Instagram stories.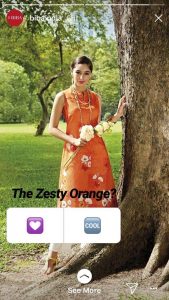 2. Hire a professional photographer
Instagram is a visual platform. Great images, therefore drive more engagement and even lead to higher website traffic. Whether you sell clothes, home products or even a service, good looking images are a prerequisite to performing well on Instagram. Thus, if you do not have someone in-house with great photography/ photoshop skills, invest in hiring a professional photographer each season.
3. Stream live videos
According to research, live videos drive around two-thirds of internet traffic which means that these videos are heavily viewed and consumed. In 2016, Instagram permitted brands to launch live videos directly from the app. Live videos help gather larger audiences, increase interactions and help the brand appear on top of the news feed. [caption id="attachment_8830" align="aligncenter" width="500"]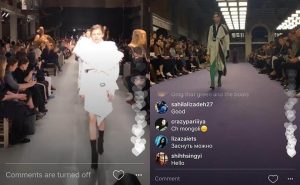 Source: Fashion United[/caption]
4. Stay updated with current trends
Following current visual trends can make a brand stand out from others and drive more engagement. For this, creating a visual strategy is a must. According to a study, 60% of top-notch brands create a separate strategy for photos on Instagram. Most top brands post images by maintaining a consistent filter, lighting and tagging locations.
5. Post on the correct day and time
According to research, the best time for posting images and videos for brands and businesses on Instagram is either during lunch i.e. 11am-1pm or in the evening, between 7pm-9pm. It is a good idea to share posts during off work hours instead of posting it at anytime of the day. A recent study also revealed that weekday posts drive more traffic than weekend posts with Sunday posts driving the least amount of engagement for business and brands.
6. Use more hashtags
Instagram is the best place to make use of hashtags. When a user clicks on a hashtag from a post they are viewing, it leads to a page with similar hashtags. This allows people to scroll through related images and helps them engage with new profiles.Therefore using popular hashtags will drive more audience, increase number of followers and extend the reach of a brand. Using the right hashtag also helps a brand appear more often in the news feed with greater reach.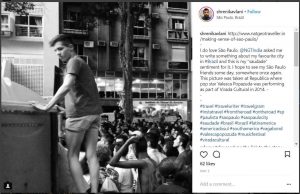 7. Promote user generated content
9 out of 10 people online trust user generated content more than traditional ad content. User generated content brings a certain authenticity to a brand. Users provide genuine information about a brand's product or service, thereby boosting brand credibility with the audience and naturally attracting more followers.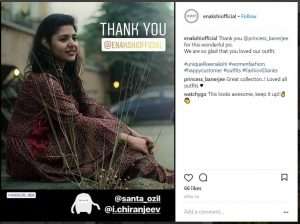 8. Influencer marketing
Influencer marketing is hugely popular especially on Instagram. Brands may choose to approach an influencer with thousands of followers or may choose to tie up with an influencer with a more niche audience. This depends on the brand's own targeted audience and product/ service. Influencers have a certain credibility attached to themselves that they bring to the brand they endorse. Like users, they are considered to be a more credible source since the posts involve personal opinions. Influencer marketing when done right, helps to generate vast awareness and brings the brand closer to its target audience.
9. Host Contests
Running a contest on Instagram is a great way to increase page engagement and beat the Instagram algorithm. It is also a great way to increase the number of followers. Statistics say that 39% brands plan on hosting contests in the coming year. An off-beat and engaging contest with set rules drives maximum engagement.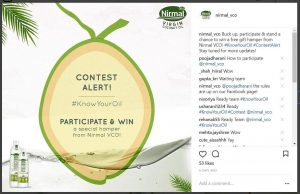 Instagram is a highly versatile platform where brands engage with and sell their product to the online audience. Since audience engagement is the foremost concern for a brand on Instagram, finding innovative ways to do it is very important to improve overall engagement, increase interactions and promote the brand. To know more about how you can use Instagram for your business, leave us a message below and we will get back to you.