October 24, 2017
Why Is Content Marketing So Important?
Content marketing can easily be considered to be the most effective way to reach out to your target audience. It is certainly not a new concept when it comes to digital marketing, but it is definitely one of the most important ones. Content marketing has changed the way interaction takes place between a brand and its customers. And with the popularity of social media, it has become all the more important for brands to communicate on a more personal level to win the trust and loyalty of customers.
So, why is content marketing important?
a. Content Marketing Provides an identity to the brand
When you have a business, you have to make people aware of it and show them what the business has in store for them. Through the content that you (a brand) generate, the audience is able to recognize the unique voice of your brand as well as the character and culture associated with it. In other words, content works like an invitation that will allow people to relate with you and your business in a better way.
Content marketing
can be used to drive traffic to your business website and if it interests people they will always come back to read articles and blogs that you put up in future.
b. Builds a loyal customer base
[caption id="attachment_6011" align="aligncenter" width="600"]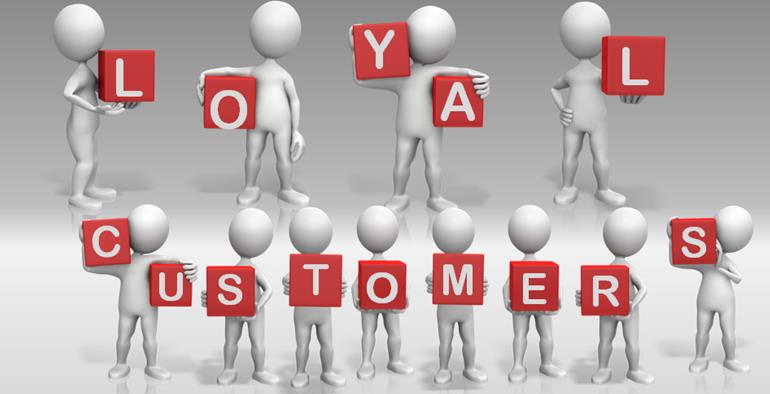 Source: Idea Factor[/caption] Giving relevant and good information free of cost can provide your brand with a strong base of loyal followers and customers. Meaningful content always ensures that customers invest their time in your brand. Good, high quality content published at regular intervals will definitely have your followers come back to your website again and again.
c. Helps in building trust
When you publish high quality and relevant content, it helps your audience build a level of trust with your brand. As you keep putting out more and more content, the more qualified your brand becomes in the eyes of the audience. This trust in your brand not only leads to happy and loyal customers but also to an increase in sales.
d. More sharing and feedback
In this age of social media, if the audience likes your content, they will share it through their personal social media accounts. The more people like, comment and share the content, the more exposure your brand will receive. Content can spread through the Internet at a very rapid speed, reaching people that you couldn't have otherwise. Moreover, content that gets circulated on social media will always have feedback. The opinion of your customers is very important as it helps to analyze their behavior, attitude and needs. There is also an underlying
psychology behind the content creation
. Good content will always lead to discussion, publicity and eventually customer loyalty.
e. Content Marketing works great for SEO
[caption id="attachment_6012" align="aligncenter" width="690"]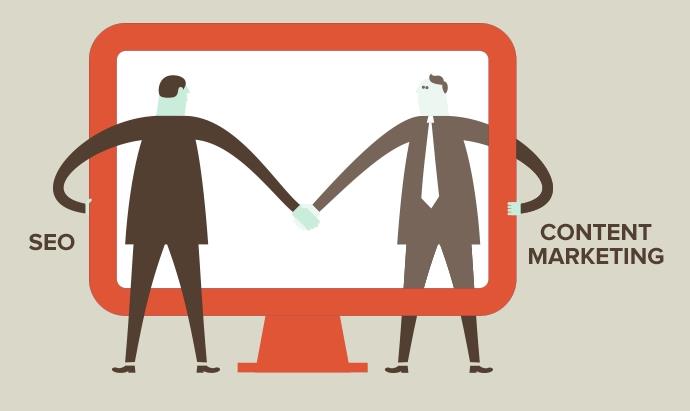 Source: DOZ[/caption] Good quality content is the driving force for SEO. If you come up with an article or a blog and infuse it with keywords related to your brand, there are very high chances of positive repercussions. The organic traffic funneled through SEO also helps in
boosting conversion rate through content marketing
.
f. Content Adds value
No matter what business you are into, you have to publish pertinent content if you want to be at the top of your game. People visit your official website and social media pages to know more about your brand and get some valuable insights. Be it video snippets, guidelines or amusing pictures, meaningful content will ensure that your audience keeps coming back to visit your website/social media pages at regular intervals.
g. Helps in generating new leads
Quality content will always create brand awareness in the market. As more and more people get to know your brand, the possibility of generating new leads and increasing sales will be higher. Content Marketing helps to attract people who have not yet used your product/service. [caption id="attachment_6014" align="aligncenter" width="600"]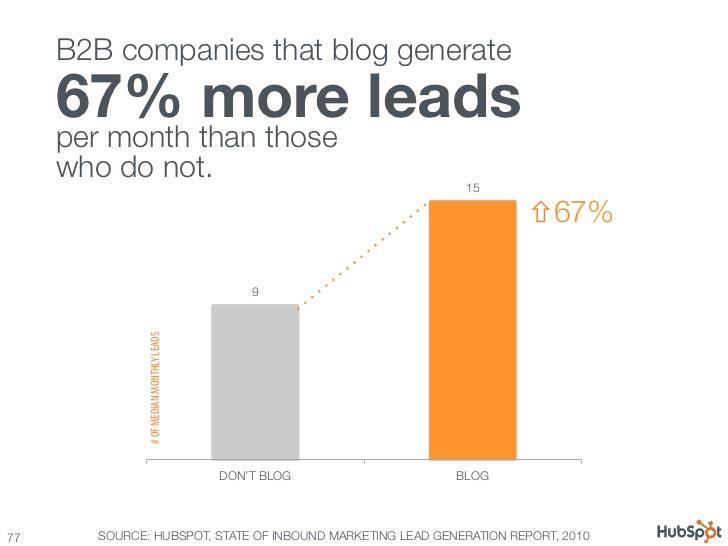 Source: Hubspot[/caption] As the saying goes,
'content is king
' and content marketing truly has made its way to be the most important force in the court of marketing. High quality, unique content that is meaningful, useful and entertaining is the key to success for any business. Ittisa has a dedicated team for 
content marketing
and we ensure that your brand is always talked about. Leave us a message below and we'll get back to you shortly.