November 03, 2017
Halloween 2017: Top Brands that managed to give us goosebumps!
Halloween or All Saints' Eve is a celebration dedicated to remembering the dead, the saints and the martyrs. Popular culture has led to the establishment of particular activities on this holiday such as trick or treating, dressing up in costumes, playing pranks, carving pumpkins, lighting bonfires etc. Getting into the spirit of Halloween this year there were popular brands across the globe that came up with some fun, spine-chilling campaigns designed to spook you out. 
Here are some of the top Halloween marketing campaigns for 2017:
ASDA- Home for All Things Haunted:
ASDA, a popular British supermarket, known for its vast and cheap Halloween range, went a step ahead this year and created this amazingly spooky advert just in time for the scariest holiday of the year. The advert shows family and friends dancing to a song, dressed in costumes and surrounded by Halloween decorations and food- all from ASDA. It's a clever way to showcase the range of products, while keeping the mood of the holiday alive. The video was accompanied by a well-designed Halloween themed website.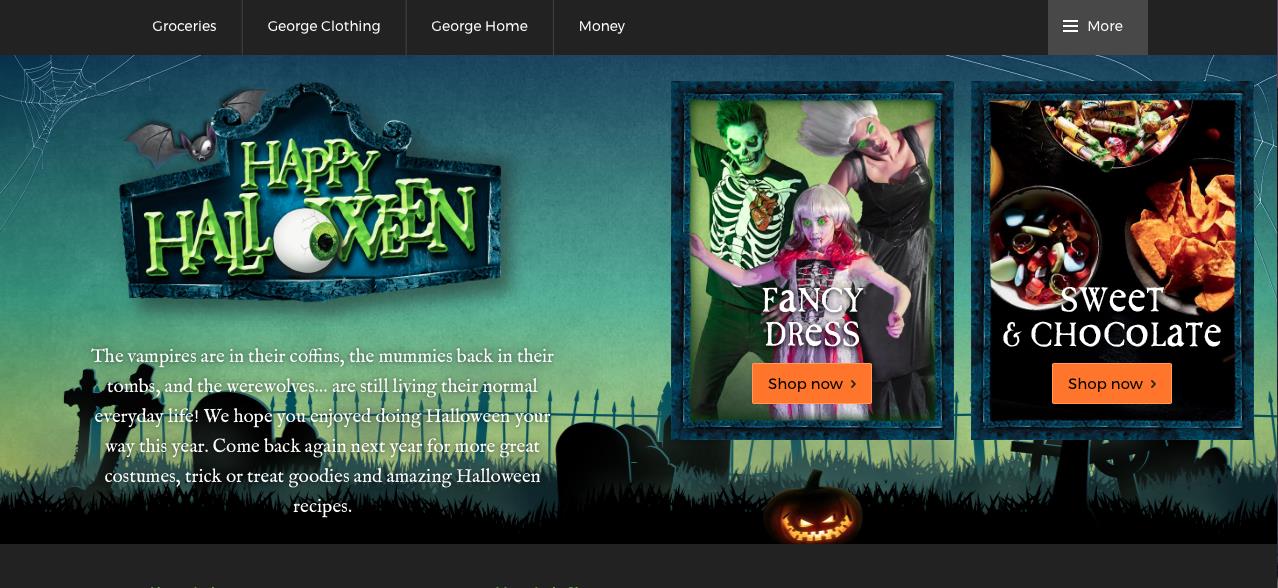 Svedka Vodka- You are Now Cursed :
This world famous Swedish liqueur brand, very creatively, used Halloween as a means to stalk and retarget consumers. As part of their campaign, the brand launched a 'banner ad curse' on social feeds disguised as cocktail recipes. On a click, viewers were taken to the Svedka website where the curse video awaited them. Once users watched this video, they were 'under the curse' which meant banner ads would follow them everywhere on the Internet. Users had to visit the Svedka microsite and share the video link with friends in order to break free from the curse. Decidedly creepy, in keeping with the spirit of Halloween, Svedka decided to play on people's fears of targeted ads.
Burger King- #ScaryClownNight:
Inspired by Stephen King's hit horror movie IT and its arch rival- McDonalds, Burger King took Halloween by storm by releasing its #ScaryClownNight video. Usually one to stay away from bringing attention to its rival, this year Burger King used Halloween to troll them by creating a splendid advert with the tagline "Come as a clown, eat like a king," They also offered free whoopers at select stores to people coming dressed as clowns!
Fanta - The 13th Floor:
Fanta's Halloween act this year, was definitely not meant for the weak hearted. They created a brilliant marketing campaign which was about experiencing supernatural activities inside a crashing elevator. In the first phase of the campaign, they launched an outdoor virtual reality experience at Thorpe Park and Westfield Stratford, London. People were asked to enter the "elevator" and ride it to the 13th floor, where they encountered several spooky activities. Along with this, Fanta also launched a QR code that gave users access to branded Snapchat filters and lenses related to Fanta and Halloween.
Budweiser- King of Fears :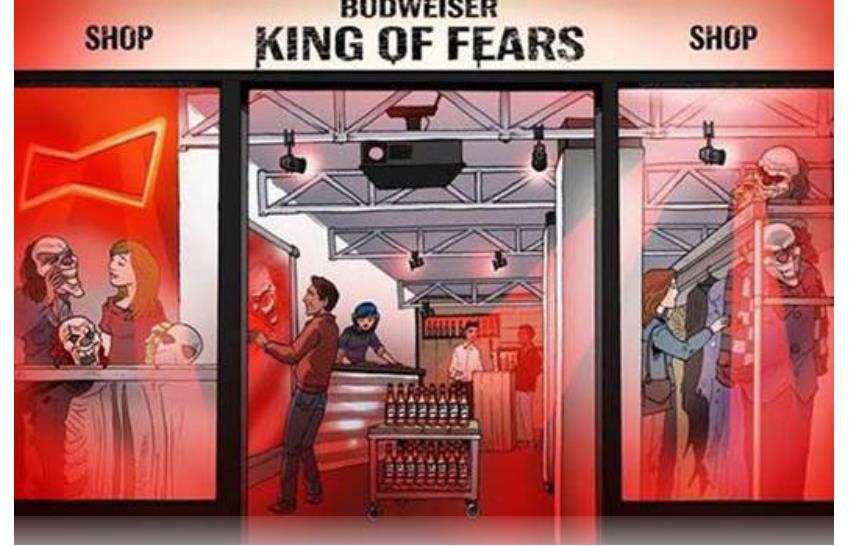 This spooky season, Budweiser, a popular beer brand, celebrated Halloween by creating a fancy dress shop with mirror tricks and haunted clothing rails as part of a larger Halloween takeover- the Nightmare Circus Halloween Party. The party witnessed band members Edwin Congreave and Jack Bevana from set of Foals who set the stage on fire. A spin-off was also launched in India with the 'Join the Fearless' campaign. The brand urged people to come forth this Halloween and face their fears on their own terms.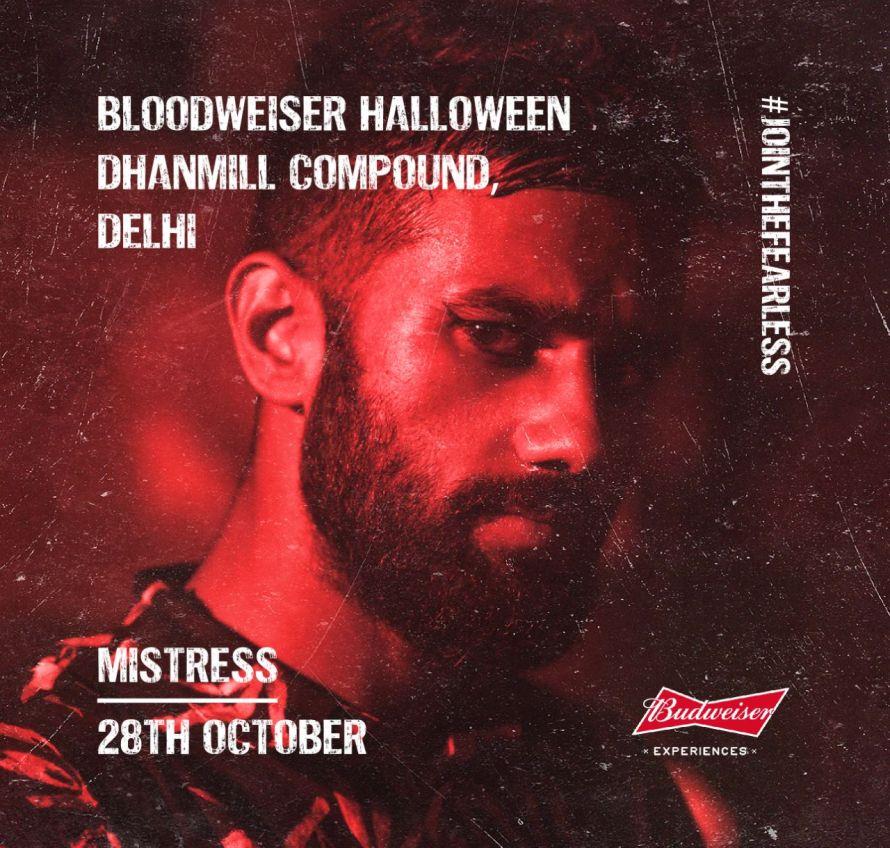 Another interesting take on Halloween in India this year was from East India Comedy who posted the following post on all their social media channels:
That being said, festive occasions, especially fun ones like Halloween provide ample opportunities for brands to build massive brand recall and even increase their reach and awareness levels. If you're looking for some creative campaign ideas to boost your brand on social media- drop us a message and we'll be sure to get back to you.