August 28, 2018
5 Best Friendship Day Campaigns by Brands in 2018
The first Sunday of every August is welcomed with great gusto, to celebrate friendship. Apart from personal celebrations, the topicality of this day on social media has resulted in top brands taking active interest in the same.
With fun, meaningful campaigns and innovative ideas, various brands have managed to touch the right chord with the audience. Take a look at some of the best friendship day digital campaigns by brands in 2018 -
1. Platinum Days of Love - #FriendsFirst
Based on the age-old theory that friendship is at the core of every love story, PGI India released a series of digital videos for Platinum Days of Love named #FriendsFirst. This series of 6 videos highlight the honesty, respect and companionship between couples in love, based on friendship.
Watch one of the videos here -
https://www.youtube.com/watch?v=E7khFuL_56o
The videos received 160K+ views each, 6K+ reactions, 100+ comments and 200+ shares. They also ran a
contest on social media
, urging people to share their #FriendsFirst stories.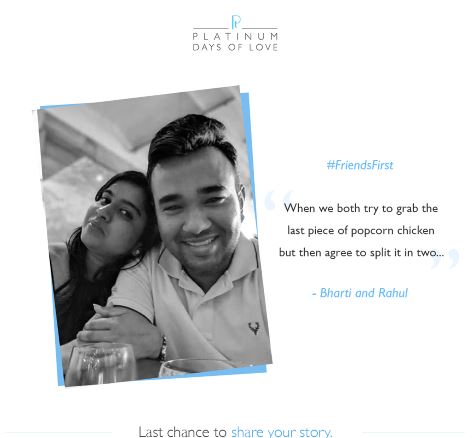 2. McDowell - Yaari
Two real life celebrity friends, Ayushmann Khurana and Raghu Ram featured in the Yaari campaign by McDowell. The video celebrates the spirit of brotherhood and the honest relationship shared by true friends. The campaign urges people to thank their true 'yaars' for their honest opinions and love.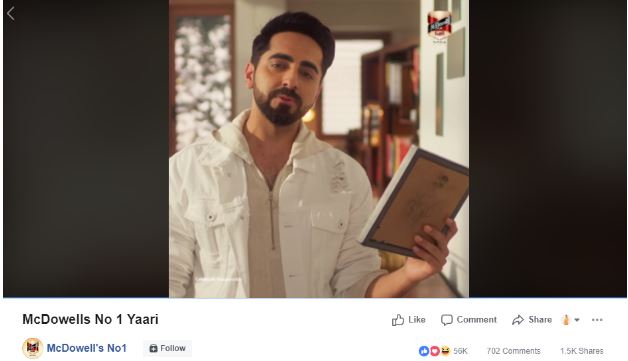 The video garnered 4.1M views, 56K reactions, 700+ comments and 1.5K shares on Facebook and 1.8M views on YouTube.
Watch the video here:
https://www.youtube.com/watch?v=vA2AUZO38es
3. Dairy Milk - Say #ThanksYaar
Cadbury Dairy Milk has always been a representation of emotions, be it togetherness, shared happiness or good feelings. This Friendship day, the brand rolled out a campaign Say #ThanksYaar, where it encouraged people to thank their friends for every little or big thing they do - for sharing notes (and answer sheets), for letting your crush think its your bike or for just simply being there!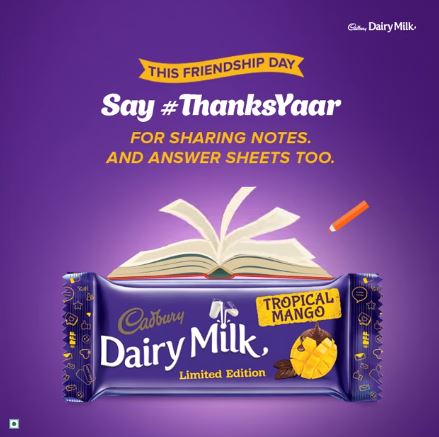 Dairy Milk also bought out a limited edition of topical mango flavour for Friendship day.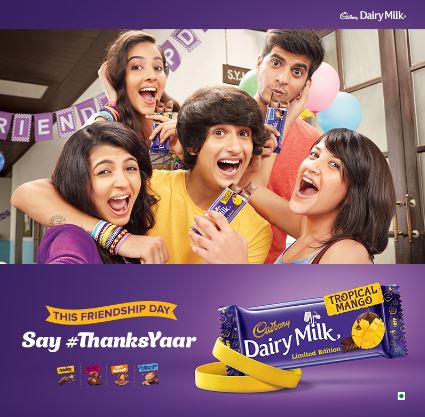 The Facebook posts collected 119K reactions, 1000+ comments, 500K+ views and 1.8K shares.
4. Britannia Bourbon - #FriendlyMatches
Celebrating friendships that are unpretentious and real, Britannia Bourbon released a series of video clips that showcased different friends in various avatars. For the Friendship Day edition, the brand released a video series featuring Abish Mathew and Mallika Dua performing various tasks to test the compatibility of the two friends.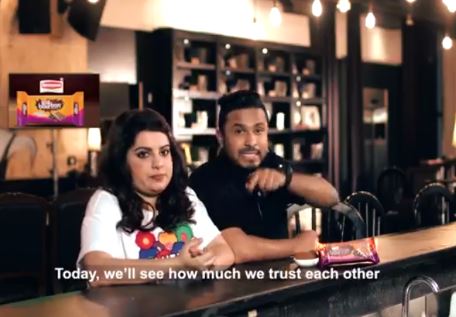 The series gathered 1M+ views each on YouTube. Watch one of the videos here -
https://www.youtube.com/watch?v=CvIZGUFcGOQ
5. Nykaa & Filter Copy - Friend v/s Best Friend
Nykaa, in association with Filter Copy rolled out a digital video on Friendship Day, highlighting the difference between friends and best friends. Taking instances from everyday life like meeting your friend's mother, sharing information to clicking pictures - the video captured the true essence of what distinguishes a best friend from a friend.
Watch the video here -
https://www.youtube.com/watch?v=YNxipjkMiGE
The video garnered 1.6M views on Facebook, 1.9K reactions, 460+ comments and 200+ shares.
Did you come across any other
friendship day campaign
that you liked? Share with us in the comments section below.
If you're looking for any
social media marketing 
services, feel free to leave us a message below and we'll get back to you soon!