August 23, 2018
Using Facebook to Increase Traffic to Blogs
Facebook is one of the most popular social networks in the world, and especially in India- it has more number of users than any other social network. With its ever growing popularity and user base, Facebook is a great tool to use to promote anything, including blogs. While there are other superior methods of increasing traffic to your blogs such as
influencer marketing
and guest bloggers, SEO and SEM- these are more time consuming. Facebook's large and highly targeted reach allows you to reach out to a dedicated audience and convert them into followers.
Following are 5 simple yet effective ways to use Facebook to increase traffic to your blogs:
1. Use images that speak
Posts with images on Facebook receive 120% more engagement than posts without images. Therefore, choosing the right feature image for your blog is imperative. Images make the first impression and are often the reason for a reader to click on the blog. In order to attract even more readers, make sure that your image is the right size, relevant and features real people.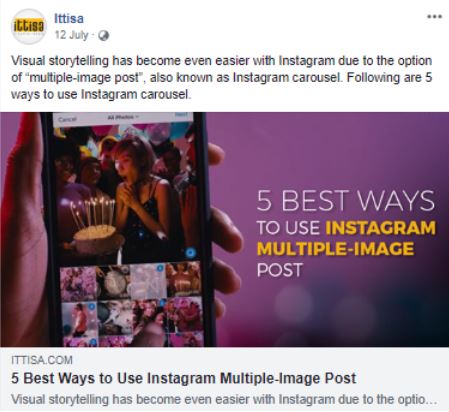 2. Share short updates
A short, crisp update that is witty and engaging will compel readers to click on the link below. In comparison with long, winding paragraphs, short updates see more interactions and click-throughs. Since the reader will get to read a lot of content on clicking, it's better to keep the update precise- in order to only give a glimpse of what the reader can expect. An important thing to note here is that most Facebook readers access the channel through their phones- in which case a short update is key for engagement.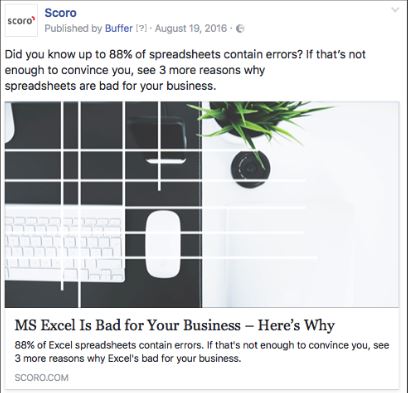 3. Create value with how-to blogs
How-to blogs are a great way to add value to the lives of readers. Through these blogs, you are not just selling a product or service but actually adding to the experience by providing useful content. No matter what topic your blog addresses, keeping in mind a
few valuable tips to add good quality content
to it would always go a long way. Blogs on popular recipes, easy user manuals, fashion looks etc. help readers use your product or service in real life and promoting this on Facebook is a great way to increase traffic.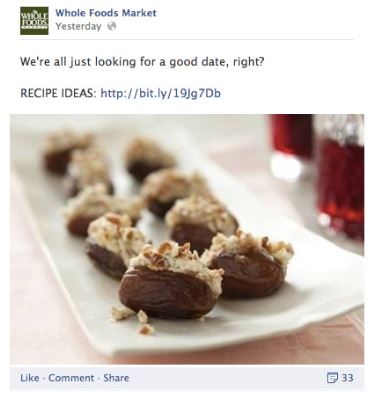 4. Clear out the junk
While sharing a blog post on Facebook, it's important to keep the post update as clean and readable as possible. This is so that all possible distractions that might keep your readers from clicking on your blog are removed and so that the post looks as appealing as possible. One must keep in mind the
psychology of shareable content.
One great tip is to remove the link from the update before posting. Facebook automatically adds the link to your image and summary making it clickable. The only time you might need to include a link is when you use a full-sized image. In that case, always shorten the link before adding it to the update.
5. Make use of Facebook ads
Facebook offers highly targeted ads that you can use to promote your blog to the desired audience. You can target based on gender, age, location and even interests and preferences. In some areas, you can even target based on occupation. Along with this, there are some more
advertising features of Facebook
which you should be aware of. Boosting a blog post for a minimum of Rs.40/ day can also show a large amount of interaction and reasonable increase in traffic.
The above ways are in no way conclusive and are only a small dent into the various methods of increasing blog traffic. Do you have more ways to increase traffic? Let us know in the comments below!