April 06, 2018
Trends That Will Take Over The Digital World In 2018!
2018 marked a significant change in digital marketing. 226 million Indians are on social media and 26.47% use mobile phones to access the Internet. The Indian digital marketing industry is also slated to see a growth at 32% CAGR. As consumers today demand a more integrated experience,
digital marketing
has to evolve at a much faster pace. Let's take a glance at the upcoming
trends in the digital world
!
1. Live videos are in demand
If 2017 was the year of videos, 2018 will prove to be the year of
live videos
. 80% of audience would rather watch a live video from a brand than read a blog. According to Google Trends, the search popularity of 'Facebook Live Stream' has increased 330% from the time of its inception till date. Instagram Live lets the user broadcast a video to followers in real-time. Advertisements displayed on a live video are also increasing with 113% year-on-year growth.
[caption id="attachment_8287" align="aligncenter" width="544"]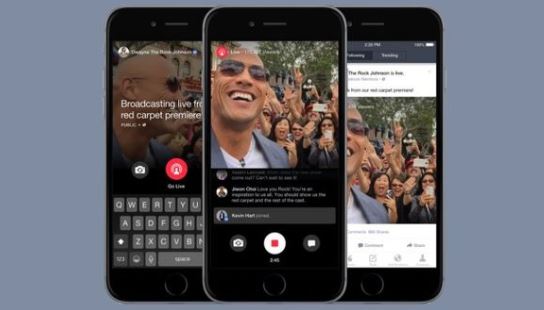 http://www.newsdog.today/a/article/57902bc076f3dfbdfed0695e/[/caption]
2. Chatbots are serving as the virtual assistant
By 2020, not using chatbots may serve as a deal breaker for brands since 85% services that involve customer interactions are done by bots. Today, chatbots are personalised with a name and photo to encourage a personal connection with customers. Almost 27% customers are unable to distinguish whether their last conversation was with a customer service executive or a chatbot. In data-driven marketing, the open rate of chatbots has increased to 80% with an engaged audience. These rates are far superior than email-open rates. This particular trend has already begun to dominate the industry, and the financial savings for companies will fly up to approx. $8 billion in the next three years, if they opt for virtual assistance.
[caption id="attachment_8288" align="aligncenter" width="546"]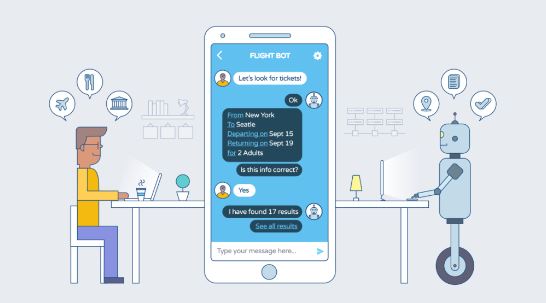 https://medium.com/swlh/chatbots-of-the-future-86b5bf762bb4[/caption]
3. Influencer Marketing is gaining more relevance
 84% marketers choose to use
influencer marketing
at some point as the ROI is almost 11 times more than traditional marketing. 71% people make purchases based on social media referrals from their chosen influencers and 60% claim to be influenced by a blog or post review. The purchase intent of a shopper also increases 5.2 times when an influencer tweets about the brand. However, credibility of an influencer plays a crucial role here. The influencer's credibility rubs off on the brand and vice versa. Hence it is very important for a brand to correctly identify influencers who will be able to drive business goals.

4. Focus on Video-marketing
Visual content is infinitely more impactful than written content. With a decrease in people's attention span, marketers are focussing on creating
more video content
to increase
SEO rankings
, boost engagement and increase website traffic rates. Around 81% of businesses use more videos that written content and 97% say that videos have increased user-understanding of their products and services. 76% claim that videos have helped them increase sales and website traffic. Not just sales metrics, videos can influence other types of marketing exercises as well. For eg: using the word "video" in the subject of an email address increases the open-rate by 19%. Product videos, customer testimonial videos, explainer videos, event-recap videos are popular on social media. If video and text are both available on the same page, studies show that 72% people will use videos to learn about a product or service instead of reading the text.
[caption id="attachment_8284" align="aligncenter" width="587"]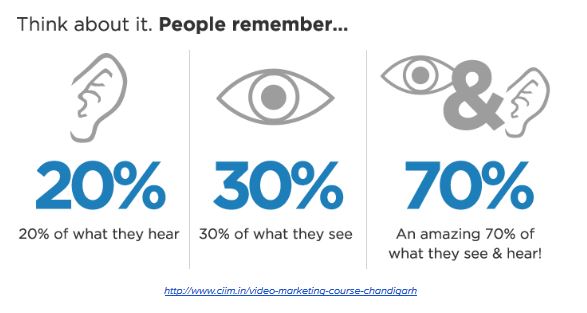 http://www.ciim.in/video-marketing-course-chandigarh[/caption]
5. The superior art of story-telling
In recent times, almost all popular
social media platforms
have started using the format of 'stories', pioneered by 'Snapchat'. It will now be difficult for the ones who have still not accepted that format to ignore it. Instagram has already adopted this format and Youtube has also recently taken up the format calling it, 'Reels'. The underlying concept remains the same with a change in the features and presentation on each of the individual platforms. WhatsApp and Facebook are rolling with it too. [caption id="attachment_8286" align="aligncenter" width="472"]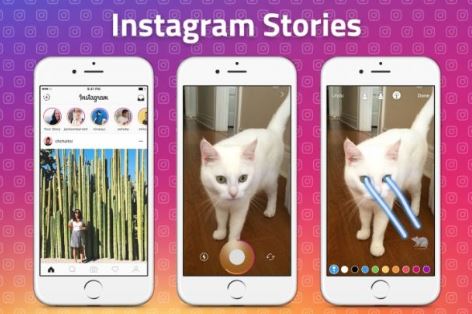 https://blog.hootsuite.com/snapchat-vs-instagram-stories/[/caption]
6. Ads with specific target audience
To validate the reach and effectiveness of ads, marketers are trying to target exact audiences with the right message. Brands spend a minimum of 25% of their marketing budget on digital ads targeted towards a specific audience. According to a survey, most brands consider investing in display ads and digital videos because it helps them reach the right audience. In this case, what matters is the timing, placement and relevancy of the ad. 77% people say that they would like to filter ads instead of blocking them completely. Hence, is it important for brands to ensure that their ads are reaching an engaged and interested audience.
7. Voice Marketing
With the growing popularity of voice assistants like Siri, Cortana, Alexa etc, the number of voice searches have shot up. According to Google, 20% of all mobile queries on its platform are voice searches. 21% of mobile voice searches are done because consumers do not like typing on their mobile. It has now become more convenient for people to simply 'talk' to their virtual assistants and ask for the information they would previously type. Therefore, marketers need to concentrate on appearing on the top of voice searches and channel their efforts accordingly.   
8. Data-driven customer journeys
Data-driven marketing is already popular but using this data to enhance customer journeys will be paramount in achieving digital success. Implementing data-driven marketing means analyzing and deriving meaning from data that is already available to businesses. It focuses on understanding where target consumers currently are in the sales funnel and helping them along the way. This helps the brand enhance the customer experience and emerge as more "customer-centric".
[caption id="attachment_8283" align="aligncenter" width="558"]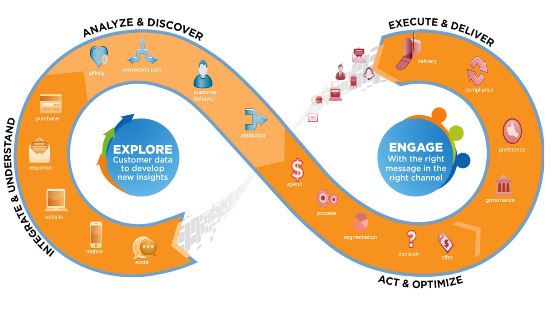 https://www.i-scoop.eu/data-driven-marketing-the-state-benefits-and-drivers-of-data-marketing/[/caption]
In our opinion, by the end of 2018, marketing will become even more analytical and data driven. Old techniques, trends and strategies will need to be re-focused towards what will bring the business incremental results, and businesses that provide jaw-dropping experiences to their customers are bound to lead.