April 11, 2018
How Padman Aced The Social Media Marketing Game
Film marketing that earlier depended solely on positive word of mouth and the odd promotional event, has today evolved into much more. Promoting a film today is the same as promoting a brand- the only difference being the time involved. Today, social media plays a huge role in promoting and increasing awareness about a movie from the time the trailer comes out until it makes a couple of 100 crores.
"Twitter is one of the most popular social media platforms in India which many celebrities intensively use to connect with their fans."
One such movie that leveraged the use of social media marketing was the Akshay Kumar, Radhika Apte, Sonam Kapoor starrer Padman, based on the life of
Arunachalam Muruganantham, the inventor of a low cost sanitary pad making machine.
Padman had collected Rs. 78.25 crores after it's release and received a lot of positive reviews. While the story is no doubt the hero, the movie marketing strategy by Akshay Kumar and his team also deserves an applause.
Here's how team Padman created noise on
social media
that helped the film become a huge success -
1. The #PadmanChallenge
The #PadmanChallenge created an uproar on social media with Bollywood stars, TV actors and even common people taking part in it. Taking a cue from the ice bucket challenge, the idea was to nominate celebrities who would post a picture with a sanitary napkin on their social media accounts, and in turn nominate 3 more people to do the same.
Eminent celebrities from Aamir Khan, Shabana Azmi, Anil Kapoor, Alia Bhatt to Deepika Padukone, Anushka Sharma and Mahesh Bhatt took part in the challenge.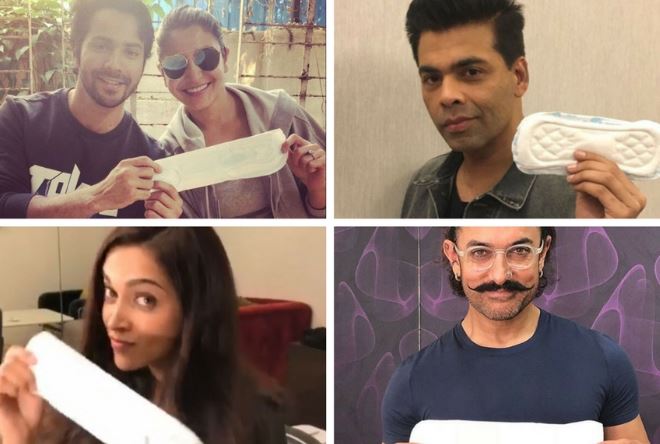 Not only Bollywood celebrities, even sports personalities like PV Sindhu, Geeta Phogat and Ravi Shastri took part in the challenge.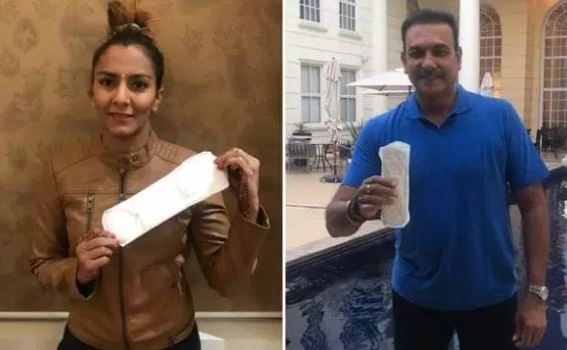 2. Tie-ups with other content platforms
Padman tied up with various digital channels to educate the general public and increase awareness about menstruation. It also touched upon the various problems faced by women in society.
ITC Vivel and Blush - the digital channel created a video #AbSamjhautaNahin - The Shopping List in collaboration with the Padman team. The video listed the alternatives that women who don't have access to sanitary napkins use.
The video received 2.6 million views, 14K reactions and 4.9K shares on Facebook.
Miss Malini, known on social media for celebrity gossip, fashion and lifestyle tips teamed up with the actors of Padman for a video 'If your period was a person'. It received 1.5 million views on YouTube. Facebook gathered 15K reactions, 1.4 million views and 2K shares.
Watch the video here:
https://www.youtube.com/watch?v=JXq7VFv-FCE
Bollywood Life, another popular channel featured a video where Akshay Kumar busted 5 myths around periods.
Apart from that, Being Indian also did a social experiment named 'Pad Man ki Nayi Soch' that showcased the awkwardness of men on seeing a sanitary napkin. With 1.7 million views, 8.5K shares and 38K reactions on
Facebook
, it was indeed a hit among the audience.
Watch the video here:
https://www.youtube.com/watch?v=D3Q5MgoJirk
3. Collaboration with YouTube sensation
Mumbai based poet Aranya Johar, who is now an Internet sensation, especially for her poems on feminism presented #BleedingRani, a poem related to menstruation in India with Akshay Kumar. It managed to capture the attention of the youth on such an important topic.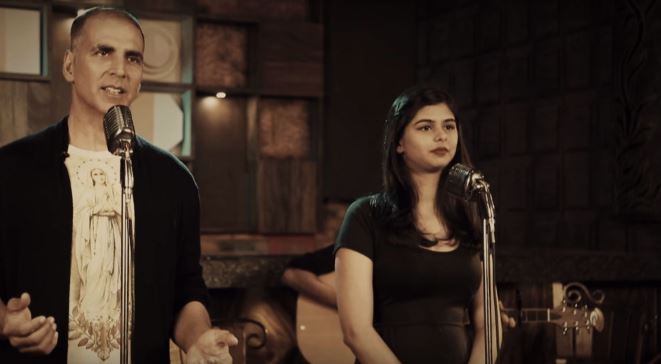 The video garnered 373K views, 7.2K reactions and 513 shares on Facebook.
Watch the video here:
https://www.youtube.com/watch?v=A-twNu5Wgdk
4.
Auction of Padman's cycle
A part of the promotions, Akshay Kumar announced the auction of the bicycle that he rode in the film on Twitter. The amount raised was to be given away to 'Laadli' - a girl child campaign by Population First that works for improved menstrual hygiene among women in various parts of the country.
5. Tinkle and Padman
The film Padman also collaborated with popular comic series Tinkle for a "Tinkle and Padman" issue. It featured three short stories where Padman rescues Suppandi in difficult times in quite innovative ways.
Suppandi has been a lovable comic character for more than 35 years, and collaborating with the comic was another feather in the hat for Padman where their marketing strategy was concerned.
A film may have the potential to work wonders at the box office, but the right promotional strategy is always makes a difference.
Digital marketing
has been a great help to promotional activities of mainstream cinema in recent time. It not only creates an environment where people can talk about the plot, but also helps to develop a more meaningful relationship between the film and audience.
Were you impressed by any other film's promotional strategy? Tell us in the comment section below.