December 13, 2019
Instagram Hiding Likes - What does it mean for your business?
"Starting today, we're expanding our test of private like counts globally. If you're in the test, you'll no longer see the total number of likes and views on photos and videos posted to Feed unless they're your own," - Instagram, 14th November 2019.
Social media apps often roll out changes and updates, but Instagram hiding likes came as a sudden blow to many marketers. The reason for such a step was to depressurize the platform and reduce competition to prevent 'adverse effects on mental health'. Instagram is the most popular social media platform with 65% Gen Z users. The pressure of getting enough likes could take a toll on the young minds and is the primary reason to bring this change on the social platform. Adam Mosseri, CEO, Instagram announced that
"It's about young people. The idea is to try and depressurize Instagram, make it less of a competition, give people more space to focus on connecting with people that they love, things that inspire them."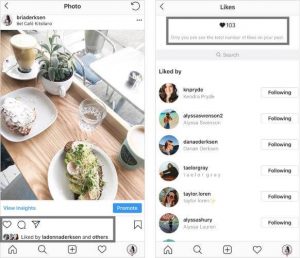 Source: Later The test was first implemented in Canada and has expanded to countries like Australia, Brazil, Italy, Ireland, Japan, New Zealand and the United States. However, the test is soon to be applicable on a global basis. This latest development is surely to affect businesses, with many brands contemplating the option of changing the platform and moving to other popular youth platforms like Snapchat and Pinterest. However, marketers can embrace this change and use it to their advantage in the following ways -
1. Track more relevant metrics
For a majority of brands, getting likes for each post has been a top priority. However, likes are only one way to measure the popularity of posts. It does not necessarily mean that your marketing efforts, sales of your product/service or your brand messaging are reaping the same results.
Source: laterblog According to Sprout Social, there are 7 main Instagram metrics that need to be tracked that are more important than likes -
Engagement per follower - Engagement with content relative to follower count
Follower growth - Observe whether you're getting gradual growth over time or random spikes and drops
Comments - Indicates that your content had some kind of impact on the audience who took a step ahead to leave a reply/feedback
Reach - Know the number of people seeing your content
Most engaged hashtags - Research and review hashtags for usage and engagement to keep the momentum going
Referral traffic - Review impact of Instagram on website traffic
Stories - Measure the popularity and engagement of Insta stories - the current most essential marketing strategy for businesses on the platform
2. Enhance content quality & authenticity
If likes are no longer viewable, brands now have to focus more on creating a robust strategy that involves producing
high-quality genuine content
and efforts to get discovered. Being authentic is the best way forward when it comes to Instagram marketing. Moreover, with the algorithm update, being consistent with producing likeable content that would interest the audience is all the more important. This is because as the algorithm recognizes that your content resonates with the audience, your posts will be put in a better position and even shown to new audiences.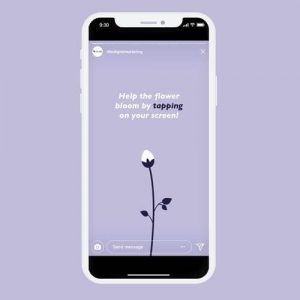 Source: tlbb.com Being discoverable on this popular social platform is another crucial step for brands to get success. The 'Explore' tab on Instagram features relevant posts to users who may be interested in your content. This provides a chance to get exposure in front of a wider target audience. Using relevant hashtags is known to be the best way to find your place in the Explore tab.
3. Invest in Story Ads
"62% of Instagram users are known to become more interested in a brand - or its product and services - after they watch Instagram stories."
In order to reduce reliance merely on 'likes', many marketers are now making a shift towards sponsored story posts and measure the impact. Moreover, people are more active on the Internet via mobile devices and are more interested in formats that are convenient, easy and engaging. Full-screen vertical ads/videos are ideal for this kind of content consumption. Here are 7 marketing objectives that can be fulfilled with
Instagram Story ads
-
Brand Awareness - connect to people who are likely to be interested in your brand
Video Views - Encourage followers to view your video content
Reach - Ensure your ad reaches the maximum number of people
App Installs - Get more users to install your app
Traffic - Direct more visitors to your website
Conversions - Drive proper actions on your website/app
Lead Generation - Gather sales leads like phone numbers or email ids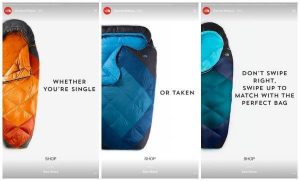 Source: Strike Social The bold move of hiding likes for users across the world will definitely bring a great change in
social media marketing
as well as influencer marketing. However, this step can also be perceived in a positive way for brands as it also means less competition and more focus on strategy and quality work. To know more about how to use Instagram to get more value for your business, leave us a message and we'll get back to you!