December 02, 2020
Search Engine Marketing: The Ultimate Guide to SEM 2021
"93% of online experiences begin with a search engine."
Search Engine Marketing, or SEM is the method of using paid strategies in order to increase the search visibility of a brand online. It can be considered a very effective way to grow a business in a competitive marketplace. 
With SEM, businesses have to pay for ads that appear on SERPs. Certain keywords are targeted and when an online user makes a search using those keywords, an ad from the respective business is shown to them. Moreover, the business will be charged only if the user clicks on that ad. These ads are also known as pay-per-click ads and come in various formats like text based, image based, product based, etc. 
The most distinctive feature of SEM is that it provides advertisers an opportunity to display ads in front of selected audiences who are actually ready to make a purchase - the reason why it's considered so powerful and effective.
The Difference between SEM and SEO
Both SEM and
SEO
are integral parts of digital marketing, but there are not the same. SEO is the process of earning a higher rank on the search engine results page with
good quality content
for a given set of keywords. SEO results cannot be achieved in a day, it requires time and effort. SEM, on the other hand is paid marketing where businesses have to pay for showcasing their ads on the search results page.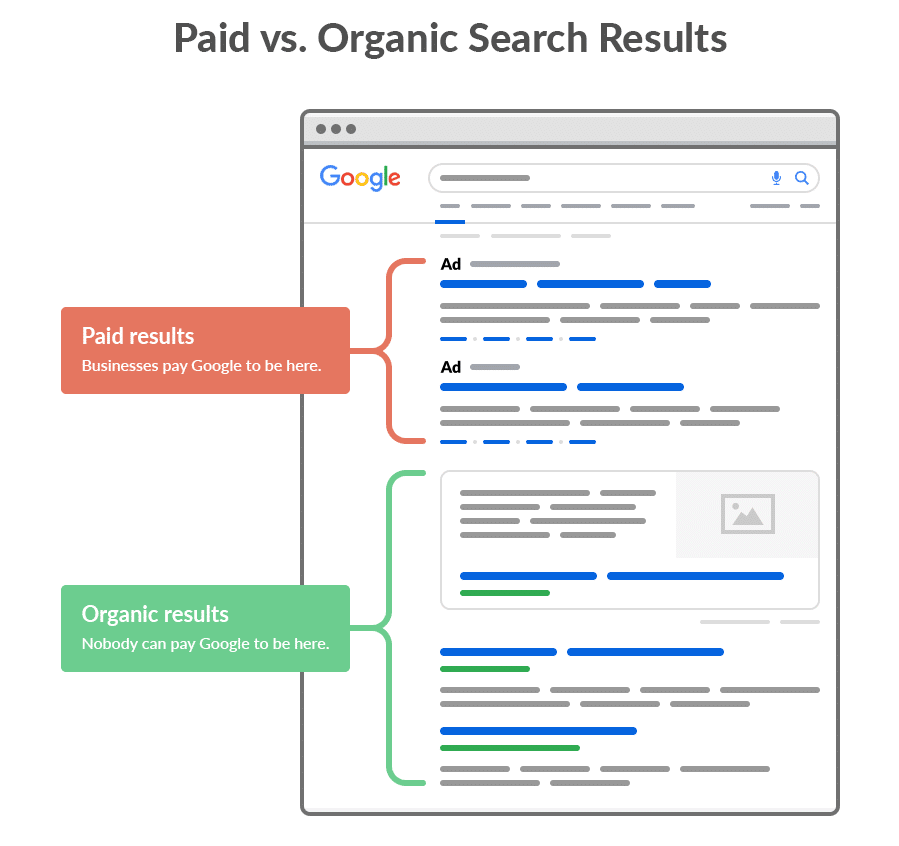 Source:
ahrefs.com
In other words, SEO is a way to drive quality traffic, while SEM is a way to drive conversions.
Benefits of SEM for businesses
SEM offers great flexibility in advertising campaigns and you can implement it on a temporary or long-term basis. Moreover the budgets can be easily controlled and monitored, which makes SEM a good choice even for small businesses and startups.
Here are the top benefits of SEM for businesses - 
1. Develops instant awareness
Unlike SEO which is a little time consuming, SEM can help gain instant attention for a business even if it is not well recognized or has low online visibility. By using keywords that are related to your industry, people who are searching for products/services with the same keywords can find your business in the search results.
Apart from that, every action that takes place onsite like a user completing a lead generation form, downloading a brochure or making a purchase can be tracked and measured. This helps in giving a thorough understanding of what works and what doesn't to optimize campaigns accordingly.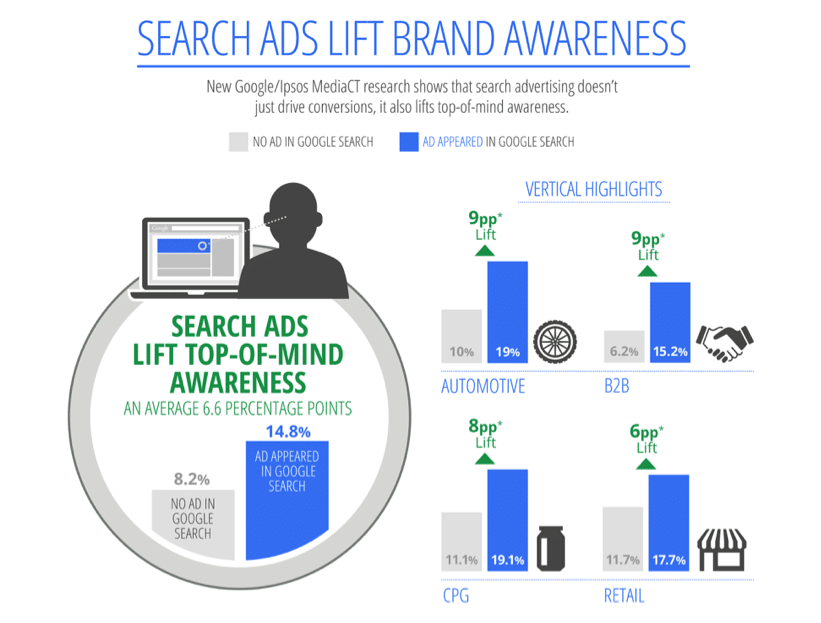 Source: Google
2. Scalable, at par with the business
A major advantage of SEM is its easy scalability while taking your business growth into consideration. Initially, you can start small, do A/B testing to see what works best and keep the cost low in case of a limited budget. Once there is an increase in the revenues, you can increase ads and ad spends, refine campaigns and set high budgets for SEM.
3. Reaches the right people at the right place & time
90% of the online audience use the search engine to gather information and get the best deals before making a purchase. 
SEM campaigns
can target potential customers exactly at the time when they're looking for a particular product or service. With the help of the keywords that customers are using in their search, demographic criteria, location and even the time when they are online, SEM is ideal to target only interested audiences and convert them into customers. 
For startups and small businesses, SEM is a great advantage as showing ads to only relevant audiences minimizes the ad spend. Geographical segmentation in SEM also works great for small companies that want to connect with local clients.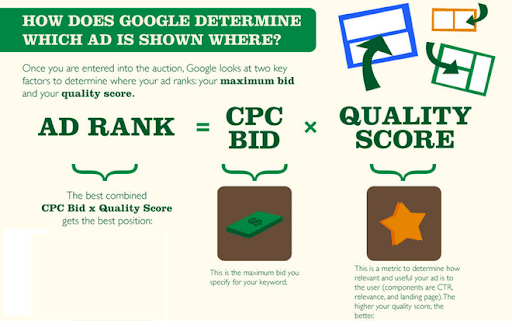 Source:
wordstream.com
4. Market analysis 
A well conceptualized SEM campaign is an effective way to analyse and determine the popularity of your product or service among the target audience. The platform works like a mini market to understand what works and what needs to be modified. 
Apart from that, Google Ads report provides a lot of relevant information that can help you decide the changes or improvements you need to make for improving your results. 
5. Reconnect with existing customers
SEM campaigns also make way for reconnecting with previous customers. Retargeting is important because, at times, a lot of potential customers need to be shown an ad several times before they make the final purchase decision. It works as a reminder when the ads are shown to them several times and increase the chances of these customers to visit your website or make a purchase.
Popular SEM Platforms
SEM platforms are basically search engines where search ads can be placed by brands, for display to relevant users. Google and Bing are the most extensively used SEM platforms.
Google Ads is the most popular SEM platform, with billions of searches occurring on a daily basis. 
Bing claims that brands can connect to 3M online users on the platform who can't be reached by Google. Bing Ads serve advertisements on partner sites like MSN and Yahoo, helping brands connect to those users who don't use Google for their online search.

Source:
gs.statcounter.com
SEM Keywords Types
Keywords are an integral part of the SEM campaign, and so you should be well aware of the type of keywords that are being used in the ads. There are 4 types of keywords that are used in SEM campaigns - 
1. Broad match keywords
Broad match keywords will target variations of the same term. It includes synonyms, spelling errors, singular and plural terms. For example, if your SEM campaign has a broad match keyword as digital marketer, it will also target keywords like digital marketers, online marketer, etc.
2. Phrase match keywords
Phrase match keywords or long-tail keywords contain words or phrases that come before or after the main target keyword. For example, the digital marketer broad keyword can have phrase match keywords like best digital marketer, popular digital marketer in Bangalore, etc.
3. Exact match keywords
Exact match target keywords will be closely related to the main target keyword. It can include singular and plural forms, abbreviations, paraphrases, etc that have the same search intent as the main keyword term. For example, when you search with the keyword digital marketer, results with keywords like digital marketers, digital marketing, online marketers can also show up.
4. Negative keywords
Negative keywords are the variations of the above-mentioned keyword types that you don't want to target in your campaign. These terms may semantically relate to your keywords but are not related to the search intent, campaign or ad copies. For example, negative keywords for digital marketer can be digital marketer career, digital marketer jobs, etc. 
SEM Targeting
The parameters that can be used for SEM targeting include - 
Location targeting: It will show the ads to people only in a certain pin code or geographical area.

Ad schedule targeting: It shows ads only on certain days of the week or at a specific time in a day.

Demographic targeting: It shows ads only to a specific target audience that fits a demographic category based on age, gender, etc.

Device targeting: It will show ads to the audience based on the device they are using - mobile, laptops, tablets, etc.
Common Terms to Know for SEM
In order to understand SEM better, it is important to have a clear understanding of a few terms that are associated with it. The most common ones include - 
Impressions: The number of times an ad is visible on search results; it does not necessarily mean that a customer has seen it.

CPC - Cost Per Click, the amount you need to pay every time a customer clicks on your ad

CPM - Cost Per Mile, where you have to pay an amount for every 1000 impressions of your ad

CTR - Click Through Rate, the number of clicks you received to your landing page/website from customers who saw your ad
SEM Account Structure
The SEM account structure defines the way your ad campaign will be organized by grouping relevant keywords and themes within the account. The hierarchy of an SEM account structure involves - 
1. Campaigns
The campaign is at the highest level in each account, with its own set of goals, allocated budget, bid strategy and targeting. Campaigns are also helpful for organizing accounts in larger themes in relation to particular products, services, types, promotions and audiences. For example, an account that targets digital marketers can have two different campaigns - one for targeting digital marketers and another for targeting people on the lookout for digital marketers.
2. Ad Groups
Ad groups come within the campaign that further breaks down a campaign on more specific grounds. Most campaigns will have different ad groups, but 7-10 groups are the recommended numbers. For example, the digital marketers campaign can have two ad groups - one targeting digital marketers in Bangalore and one targeting digital marketers in Mysore.
3. Keywords and Ads
Every ad group will have its own set of keywords and ads. The keywords, used in the ad copies aim to target the unique target audience of that particular group. 2-3 ads and a maximum of 20 keywords are recommended for each ad group. So, the ad group targeting digital marketers in Bangalore will use ads and copies related to Bangalore city while the ad group for digital marketers in Mysore will use keywords, visuals and ad copies based on that city.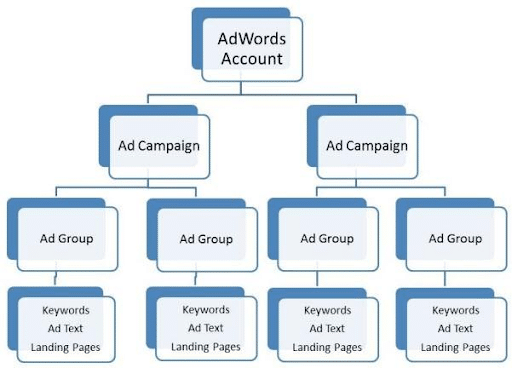 Source:
wordstream.com
How to create a successful SEM campaign?
Often due to misconceptions surrounding SEM, businesses are unable to structure a proper SEM campaign. Taking help from professional
SEM marketers
can help you make the most out of the campaigns. However, here are some basic steps to know for creating a successful SEM campaign - 
1. Know your audience well
"Consumers are 4x more likely to give a positive response to personalized offers."
Your SEM campaign will not be successful if you are not aware of your target audience. Firstly, get an insight into your audience by conducting a survey, reviewing your followers on social media or assessing your CRM data. Having an idea regarding their pain points, queries or doubts, demographics, shopping habits, average spends, geographical locations, etc will help in personalizing offers according to their needs. 
2. Use the right keywords
Create a list of keywords based on the search terms that your audience is likely to use while searching for your product or services. Include branded keywords too as they have a higher conversion rate
When you use branded keywords, you can create a personalized message that may encourage the audience to visit your website or make a purchase. They can also be redirected to the landing page that has the highest conversion rate on your website. 
Google Keyword Planner can also help find the most relevant keywords, based on search volumes, bids and competition level.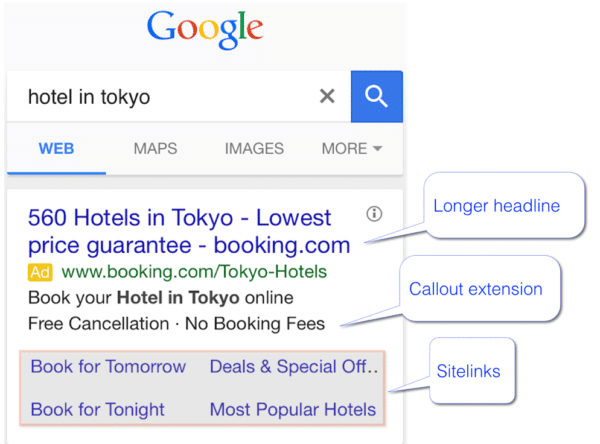 3. Keep your account organized and well structured
Account structure and organization is an important metric that Google uses to determine the relevancy score of an SEM campaign. Without it, there are chances of getting low returns on your investment. Also, it is better to arrange it correctly right from setup as it may get difficult to organize it later.
4. Know about keyword grouping
Every SEM campaign consists of elements like campaigns, ad groups, keyword, text and landing pages. The keywords that you use should be specific to its group - even if you are running similar campaigns about similar products or services. The text in each of the ads should contain keywords related to its respective ad group.
This setup may take some effort, but eventually, it will have a positive impact on the ROI.
5. Ad Copy 
SEM ad copies need to be both promotional and persuasive while having high relevance to the target audience. Personalization also plays an important role in respect to the ad copy. For example, SEMRush changed their ad copy spellings to British English while running ads in the UK (using the letter s instead of z in words like analyse and optimise). This small copy change increased the CTR rate by 30%.
Apart from personalization, include your product USPs, while keeping it simple and interesting. 
Common SEM Mistakes To Avoid
Search Engine Marketing no doubt is an very useful tool, but in order to make it work optimally, it is important to avoid some common mistakes that may undermine your efforts and lead to overspending - 
1. Poorly designed landing pages
The landing page where the audience will be redirected to from the ad should be neatly designed, comprehensible and easy to navigate. It should also be aligned with the requirements of the audience based on the keywords they've been using. If the user cannot find what they are looking for or has difficulty in navigating, there are high chances that they would drop from the page.
Tip: Using human images in landing pages are known to get better responses compared to ones that don't have one
.
2. Difficult purchasing process
If your ad was to make interested customers make a purchase, ensure that the process is short and hassle-free. A Buy Now CTA button on the landing page should directly take them to the purchase page, without any distractions. You can also consider keeping a 'check out as a guest' option for customers who may not be willing to complete a registration process.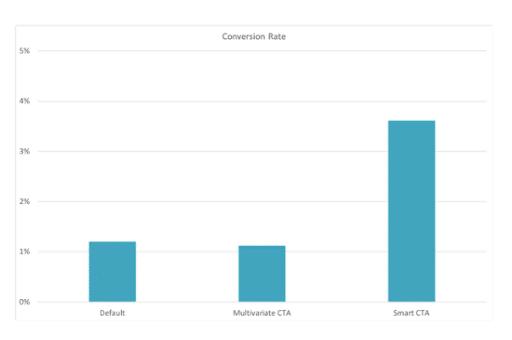 Source:
bloggingwizard.com
If customers do not get what they want to purchase simply, they are more likely to drop off or move to a competitor brand.
3. Overlooking long-tail keywords
A lot of businesses use only the most relevant keywords in their SEM campaigns and overlook the lesser used and long-term keywords. However, long-tail keywords can be more specific to a particular product or service and customers are more likely to use them when they are very close to making a purchase. 
Widely used keywords have very high competition and it may prove to be costly without yielding the expected results. Using long-tail keywords and updating it from time to time can be cost-effective and achieve better results.
4. Not having a mobile optimised landing page
The landing pages of your SEM campaign has to be mobile optimised, as more than 60% online users are logged in from their mobiles. Therefore, if the page is not mobile optimised, there are chances of more than 50% visitors that come from the SEM campaigns will bounce back to the search results. 
Keep limited text, high-resolution images, and an easily navigable intuitive layout to keep the landing page mobile-friendly.
5. Not tracking the campaign results
Not keeping a track of the SEM campaign results is one of the major causes of spending excess money in your ad campaigns. It also restricts you from streamlining your campaigns for better results. 
Ensure to check analytics on a regular basis once your SEM campaign goes live. It is also important to track the right metrics. For example, focusing only on the number of inbound links may not be beneficial compared to focusing on getting links from high-performing and high-quality websites.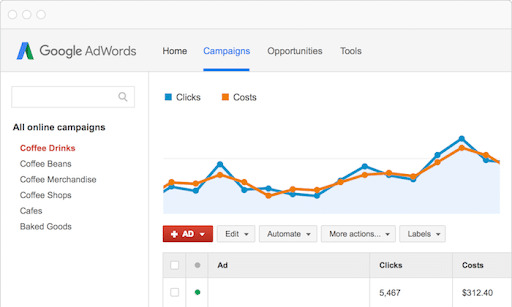 Source:
neilpatel
SEM is a key conversion driver for online marketing campaigns and brings your brand in notice of interested buyers. It has the potential to drive instant results, conversions and revenue. To know more about SEM and how it can help your business, leave us a message and we'll get back to you.