May 07, 2018
10 Ways To Drive More E-commerce Store Traffic Without Buying Ads
"Over half of the consumer population now prefers to shop online."
In online retail, the foundation of success of your ecommerce store is traffic. If there's no traffic, there will be no question of other tactics like conversion and analytics. Customers have plenty of choices when they decide to shop online, and it can get tough to hold the attention of shoppers to drive traffic and revenue.
The good news is that you do not always need to invest huge amounts to buy traffic. Here are some ways that help drive more e-commerce store traffic and revenue without spending money -
1. Referral marketing
More than 80% of customers base their purchasing decision on recommendations by friends and family members.
Ensure that visitors on your site can easily view reviews and recommendations, and even write one themselves. You can think of an incentive program to encourage current customers to refer your product/services to new leads.
[caption id="attachment_8563" align="aligncenter" width="478"]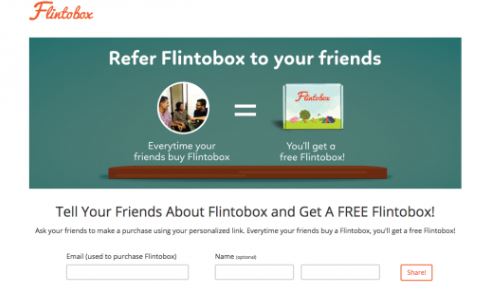 Source: ReferralCandy[/caption]
2. Upselling
"Upselling can ultimately account for nearly one tenth of total revenues on the year."
Upselling provides a chance of making extra revenue without spending any extra money. However, you shouldn't come across as pushy, as that may have a negative effect. The best way to upsell a product is by offering a practical reason as to how the customer will benefit by buying a higher priced product.
Stress on the features and benefits of the products, instead of giving reduced or free shipping charges or an extended warranty. If done right, upselling can lead to increased Customer Lifetime Value.
[caption id="attachment_8559" align="aligncenter" width="536"]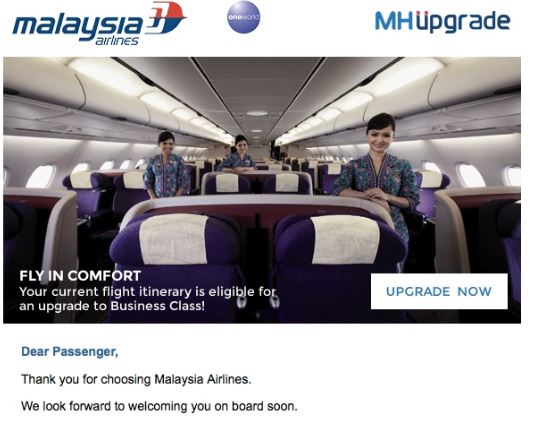 Source: Miles Down Under[/caption]
3. Quality Content
"Content marketing ranks in conversion rates six times higher than other methods."
Quality content
is the representation of the quality of your business. The product or services that you sell may also be sold by various other platforms, but your presentation will always remain unique.
A visitor spends less than 15 seconds on a site, which means that you have just 15 seconds to grab the attention of your audience. Content should be such that the unique value proposition (UVP) is conveyed clearly to customers.
[caption id="attachment_8562" align="aligncenter" width="546"]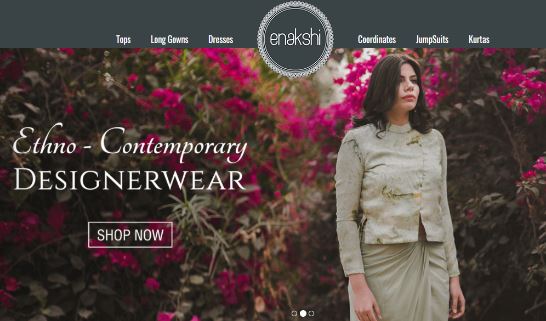 Source: Enakshi[/caption]
4. Site speed really matters
40% of customers will abandon a website that takes more than 3 seconds to load.
A lot of time and resources are spent on attracting new customers to a site, but slow site speed can be the villain that makes you lose sales. Moreover, poor site performance will lead to potential customers buying the same products from other ecommerce sites - your competitors.
[caption id="attachment_8564" align="aligncenter" width="476"]

Source: SEOPRessor Connect[/caption]
There are a lot of tools available that help you check site speed and measure its performance. Regular testing ensures the removal of any bottleneck and enhances the user experience.
5. Be mobile friendly
"Top ecommerce platforms Snapdeal and Flipkart state that 80% of their shoppers make their purchase from a smartphone."
The growth of mobile devices has been in a steady space both in terms of use and popularity. Mobile accounts for 52.2% of global website traffic. This means that if you do not have a mobile friendly site, you're bound to lose business.
A seamless user experience on mobile is very important for an ecommerce site. Ensure that all product pictures and relevant information are clear on every device. The site structure should also be simple and easily navigable. To sum it up, the journey from homepage to placing an order should be minus any complications and difficulties.
[caption id="attachment_8560" align="aligncenter" width="436"]
Source: First Internet[/caption]
6. Have your SEO strategy in place
"93% of web traffic is derived from search engines, which highlights the importance of SEO in an online business."
SEO is what helps your customers find you. If your site is not visible in search results, sales will go down and so will the growth of your business. With proper SEO, you can attract large volumes of quality traffic without making any direct payments.
The biggest advantages of SEO is that it is measurable, cost-effective, targeted and long lasting. In fact, it tends to grow stronger over time and will help you dominate the market.
7. Promotional emails
"A McKinsey & Company study found that email marketing is 40x more effective compared to Facebook and Twitter when it comes to sales generation."
Promotional emails are one of the best ways to strengthen and maintain your relationship with your existing customers. It can be used to provide customers with updates on new products, give special discounts and offers, remind them about abandoned cart, ask for feedback etc.
Customer engagement through
email marketing
is possible in a more personal way that can drive traffic to a website. The only thing to keep in mind is not to come across as spam. Always get customer consent, identify yourself clearly and keep an 'unsubscribe' option clearly visible.
8. Create a sense of urgency
"When you create an urgency, there's a chance of 14% higher click-to-open rate and 59% higher transaction-to-click rate."
Urgency is an important tactic to improve conversion on your
ecommerce
site. Visitors who leave any product on the cart, planning to come back later often do not make the purchase at all. Urgency provides them a compelling reason to make the purchase.
Limited time offers, free delivery for a day, next-day shipping, discounts, stock or size scarcity are some of the ways by which urgency can be created. However, you have to be honest about it. Urgency does not create demand, it only works as motivation to escalate the buying process.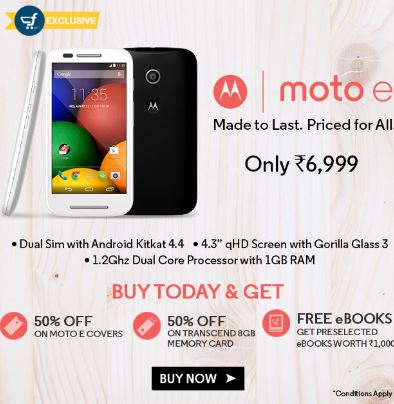 9. Videos can be of great help
"67% people prefer watching a YouTube video for product reviews before making a purchasing decision."
BigCommerce state that 30% of online shoppers want more videos on ecommerce stores. It may be in the form of tutorials, product descriptions or customer testimonials. Videos are known to drive more organic traffic, conversions, boost engagement and educate people about your products and services.
Choose the right
video marketing
strategy that will be best for your business. Select the video type depending on what your customers will prefer watching. It is also important to monitor and evaluate performance and make necessary adjustments.
10. Chat bots
"51% of customers are more likely to purchase from a site that offers chat."
Chatbots can be used to d
irect or help online shoppers make a purchase, answer queries and upsell or cross sell products. It helps e commerce businesses to improve customer experience, which is an important aspect if you want to drive more traffic to your site.
Chatbots have the ability to handle multiple customers at the same time, while generating quick and effective responses. Being available 24*7, chatbots ensure customer service at all times.
[caption id="attachment_8558" align="aligncenter" width="276"]
Source: neilpatel.com[/caption]
With so many ecommerce sites striving to be the best, the competition is no doubt getting tougher day by day. You have to keep trying new techniques to keep customers engaged and interested. To know more about how to drive ecommerce store traffic and revenue without spending money, leave us a message and we'll get back to you.