Social Media Marketing: The Complete Guide for Everyone 2020
February 28, 2020
Do you know that people spend an average time of 5 years and 3 months on social media in their lifetime? That's like climbing Mount Everest 32 times and walking your dog 93K times!
Social media is like the top player in the game of digital marketing. It has become the place where people go when they want a little break from work, when they're feeling low or when they are bored – in other words, almost all the time.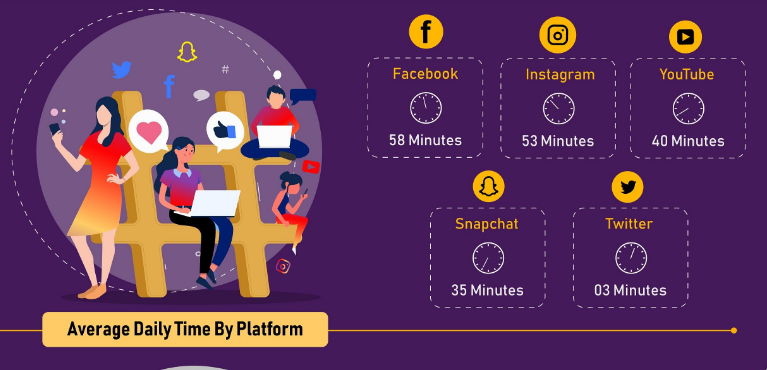 Source: medium.com
Brands go where people are, and that's the reason why so many businesses are on social media platforms to engage with their audience and promote their products or services.
How does a brand benefit from social media marketing?
According to Buffer, 73% marketers say that social media marketing has been very effective for their business.
Social media marketing benefits can be defined in several ways, based on business types and perspectives. Here are some of the major advantages for brands that leverage the power of social – 
1. Increase Brand Awareness
With around 3.80 billion people on social media in 2020, this platform becomes a natural place for reaching out to your potential target audience. 
Sharing content related to your products or services here can boost as well as improve brand awareness. Social media has been helping a lot of brands boost awareness and increase engagement in the form of reactions, comments, and shares. It also helps drive website traffic if you include website links in the bio, profile or posts of your social accounts.
It's not that people interact only with brands they are familiar with on social media. Studies have revealed that 60% of Instagram users discover new brands on the platform.
2. Humanize the Brand
Creating a real human connection with the audience is one of the biggest benefits of social media marketing. Customers believe in a brand only when they see real proof of the promises that are being made.  
Humanizing a brand means to break away from the age-old robotic marketing techniques and instead focus on being more personal and relatable. 92% of consumers prefer advertising to be in a storytelling format. Moreover, humanizing a brand also helps to create a sense of trust and build credibility. Here's an example how Netflix converses with their audience.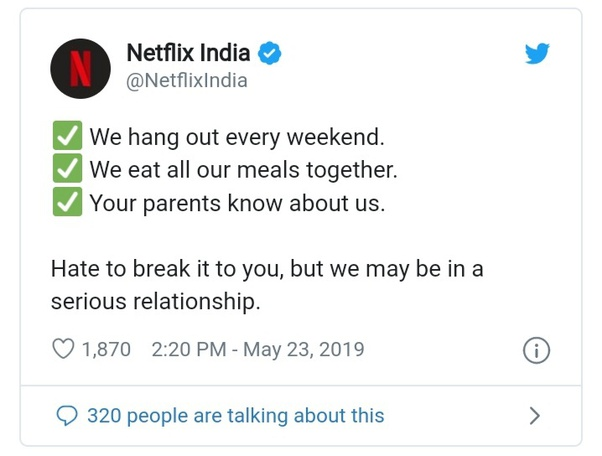 Source: Quora
3. Improve conversions & generate quality leads
Social media is an easy and cost-effective way to get your audience interested in a product and encourage them to make a purchase. 
By promoting and sharing products, you can boost conversions, enhance lead generation and thus increase sales. Moreover, lead generation has become such an integral part of social media that several platforms like Facebook and Instagram offer ad formats designed specifically for generating leads.
Conversions and lead generation can be done in several ways such as running contests, hosting live videos, implementing social media campaigns and encouraging sales through social profiles like Facebook Shop section and Instagram Shopping feature.
4. Keep a check on competition
With social media, you can keep a tab on your competitors on the basis of their online marketing strategies, products, campaigns and interaction with customers. 
Getting this information will help you get an idea of what is working and what isn't for your competitors. This will further help you to modify your social media strategies in order to stay ahead in the race.
Moreover, reviewing your competitors' online activity will help you ensure that your strategies are unique and stand out among others. 
5. Build an everlasting connection
When you connect and engage with your followers on a regular basis, it helps to foster the relationship between a brand and its customers. 
Almost all social media users will log into their accounts at least once, whereas most users log in multiple times. Posting entertaining and informative content daily will pique their interest and keep them engaged. 
Interacting with your followers on the posts, replying to their comments and clarifying their queries are also important to build and maintain your relationship. This way, your brand will always be at the top of the mind of your audience and when they decide to make a purchase, you automatically become their first choice. 
Understanding pain points and creating giveaways on social media are also successful ways to build brand trust and value your customer's support.
How to Create a Successful Social Media Strategy?
Without a proper strategy in place, social media marketing can prove to be difficult and unsuccessful. A well thought strategy is required to guide your future actions and carry out your social marketing campaign. The more specific the strategy, the more effective is the execution.
Here are the steps for creating a successful social media strategy – 
1. S.M.A.R.T. Goals
The first step to create a social media strategy is to have proper goals and objectives in place. Following the S.M.A.R.T. goal framework can help you take the necessary actions that will ensure positive results and lead to better ROI and marketing success.
The S.M.A.R.T. goal states that your marketing strategy must be – 
Specific
Measurable
Attainable
Relevant
Time-bound
2. Know your audience and buyer persona
The next step is to understand your target audience and determine the buyer persona, in order to fulfil their needs and interests accurately. What your audience wants is going to be the core of all your content.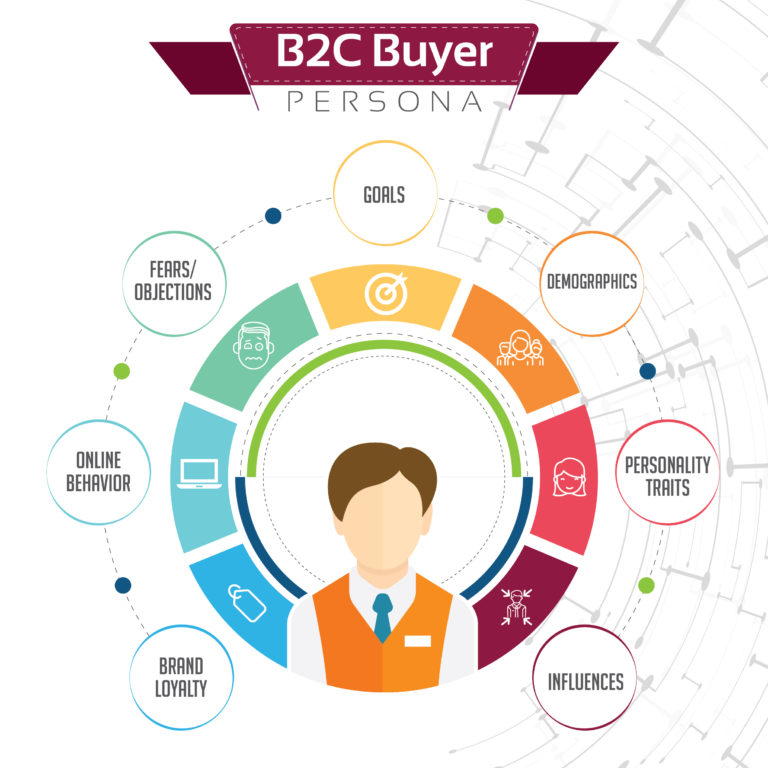 Source: customlogocases.com
Think about your followers that you would like to reach and how they can be classified. For example, if you have a brand that sells sportswear and shoes, you would probably classify your audience as sports lovers and people interested in health and fitness. Once you understand the buyer persona, it will be easier to decide on the kind of content that should be created for maximum engagement.
3. Decide on the social platforms
In social media marketing, determining the platforms where you want to market your business is crucial to be successful. 
Choosing the platform depends on the type of your product/service and where your target audience spends the maximum time on social. It also depends on what you wish to achieve from social media marketing. 
The top platforms include – 
Facebook – Good for lead generation as it can be highly customized for targeting a specific audience group. Facebook is also apt for building a customer-brand relationship, bringing out the human side of your brand and converting leads into customers. However, the competition is also very high here.
Twitter – Suitable for businesses that are about immediateness, for reaching out announcements, breaking news, important updates and moment marketing. Text-based content is known to perform the best on Twitter.
 LinkedIn – The best choice for B2B businesses, and especially for lead generation. LinkedIn is also ideal for editorial content, building brand authority and engaging leads through conversions. 
Instagram – Beneficial for businesses who have millennials as the target audience, as they cover the largest portion of the audience in this platform. It is a great platform for art, retail, food, entertainment and beauty businesses. Instagram is apt for engagement, building relationships and lead generation.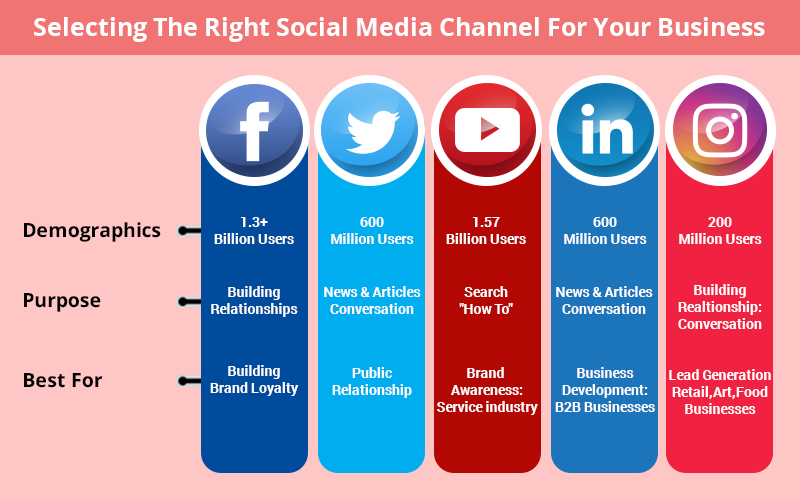 4. Create Compelling Content
86% of businesses claim that content marketing has helped them fulfil their brand awareness goals.
It is important to create good quality content on social media that will be compelling enough for the audience to follow and interact with your page. It is evident that your followers will also see content from your competition and businesses of the same industry. Therefore, a good content marketing strategy can ensure that your brand remains ahead of competition and followers prefer your content over others.
Taking advantage of the platform features in your content strategy is also a good idea. For example, creating Live Videos on Facebook during a new product launch or promoting giveaways on Instagram story ads can help showcase your brand's creativity. Promoting user-generated content is also useful to build connection and credibility.
5. Know how often to post
Quality over quantity should be the idea when posting on social media platforms. Posting too frequently can make you a spammer, and posting irregularly can lead to people forgetting your brand. Both these conditions will have a negative effect on the follower count and engagement. 
Follow post frequency standards on social media based on platforms and industry to get the best level of reach and engagement. The key to success here is to post fresh content, varieties (images, GIFs, videos) and use mentions and hashtags for greater reach. 
Here's how much should you post on respective channels based on several research & studies – 
Facebook – 1 post per day
Twitter – 15 tweets per day
Instagram – 1-2 posts per day
Pinterest – 11 pins per day
LinkedIn – 1 post per day
6. Analyze results
In order to ensure that your strategy is delivering successful results, it is necessary to keep a track on the performance of your posts on every social channel. This can be done if you review and manage social media metrics.
Social media metrics can be defined as data that provide insights regarding the success of your posts and the impact on the audience on respective channels. Here are some of the vital metrics that should be tracked – 
Engagement

– This calculates the reactions, comments, shares and replies on the posts. There can be platform-specific kinds of engagement that are measured, such as the 'Saved' posts option on Instagram or the 'Pinned' post on Pinterest.
Impressions

– This counts the number of times your post has been viewed, even if the audience has not clicked on it. It is like the user is scrolling through the newsfeed, but not clicking on anything.
All these metrics can be analysed and accordingly influenced to improve engagement and increase followers. Interacting with your followers more frequently, responding to them, liking and commenting on their posts and sharing user-generated content can help bring a positive impact on the metrics. 
What are the social media marketing strategies that brands should follow in 2020?
Social media has completely transformed how people purchase, sell and interact with products and brands. The industry is still up for ample growth and opportunity, but the dynamics are always changing. In order to be successful, it is important to know and stay ahead of trends. 
Take a look at the top social media marketing strategies for 2020 that can help your brand rule the digital world – 
1. Focus more on contests
For a long time, running social media contests has been mostly about attracting new users and increasing follower count on your business page. However, in 2020, the motive for running contests has evolved to focus more on engagement and creating a connection with the audience. It also has other benefits like increasing brand awareness, getting feedback from customers and turning regular followers into a loyal community.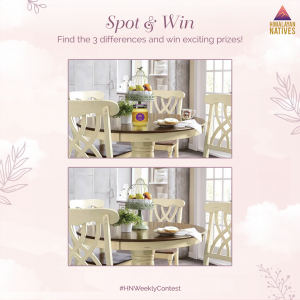 Your social media contest strategy should ideally depend on 2 things – what the target audience will value and what would make sense for your brand. Building an incentive around both these aspects will ensure that the followers you gain during this time do not remain unengaged and unfollows your page after a brief time period.
2. Leverage the power of video
"99% of marketers using video will continue to do so in 2020."
The popularity of video content is evident with the increasing demand of video platform services – from Hulu and Netflix and IGTV and TikTok. And in all of this, the dominance of YouTube cannot be overlooked. This year, video marketing is going to get prominence by more businesses for greater reach and awareness.
"55% of people watch videos online every day, and social media videos generate up to 1200% more shares than texts and images combined."
Source: elitecontentmarketer.com
Social media videos are impactful because they are direct, more engaging and relatable. Moreover, social videos do not always require a very high budget. It only requires high-quality production, a compelling message, with a dash of innovation and/or humour. 
A report states that TikTok users are known to spend around 45 minutes daily on the app, which is higher than Facebook. Even being a young app, it has gained immense popularity and more social media marketers are likely to spend their ad budgets on TikTok this year.
3. Make the most out of LinkedIn
LinkedIn has a lot of features that are underrated but quite effective to amplify engagement on the platform. A LinkedIn expert recommends –  "treat your LinkedIn company page as a campaign." 
Create a visually engaging company profile by utilizing these features:
Banners: Keeping the default blue background as the banner is a strict no-no if you want activity on your LinkedIn page. Instead, use campaign-style images on the banner to get viewers interested in your brand.
CTA buttons: LinkedIn provides a feature of adding CTA buttons to drive website traffic. This feature can be used to send leads to sign-up and registration forms, blog or product pages. The button is displayed just under the profile picture and banner. You can also change the CTA button from time to time to drive traffic to different landing pages.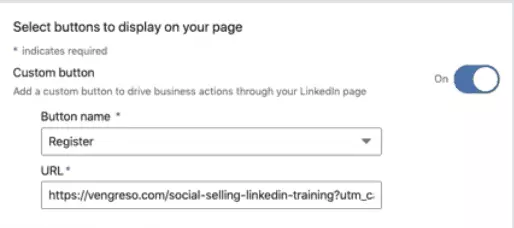 Source: ezoic.com
Long format posts: Long-form posts are given more priority by LinkedIn algorithms as they are more engaging. Try creating posts that are around 700 characters, including emojis, mentions and hashtags to increase visibility.
4. Augmented Reality for Social Media
Augmented Reality (AR) has already started making an impact on social media with Snapchat introducing filters where you can add elements while using the selfie camera. This feature has been used by several brands to plan engaging social media campaigns.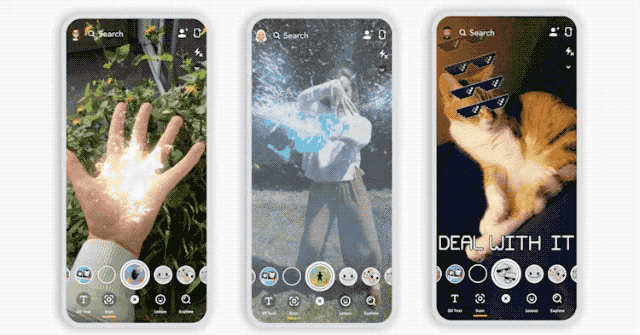 Source: engadget
In 2020, other social channels are also expected to introduce AR on their respective platforms. Facebook has also introduced an AR studio to build interactive camera experiences. 
Through virtual stores, try-ons, AR at Live events – brands can create rich experiences while speeding up the buying process. Moreover, if you are the first one to make use of these trends, it becomes an added advantage to gain popularity.
5. Relatable content
There is surplus content always available on social media and information is constantly shared on these platforms. This at times can make it difficult to trust everything that audiences see on social. In order to be successful and build trust and loyal customers for your brand, transparent, authentic and relatable content is a must.
According to National Geographic, "Relevant, Relatable and Timely are the 3 pillars for creating engaging content."
Create content that resonates with the target audience and that is both meaningful and interesting. You can also opt for influencer marketing, since they identify more easily with their target audience, as 49% consumers depend on recommendation from social media influencers.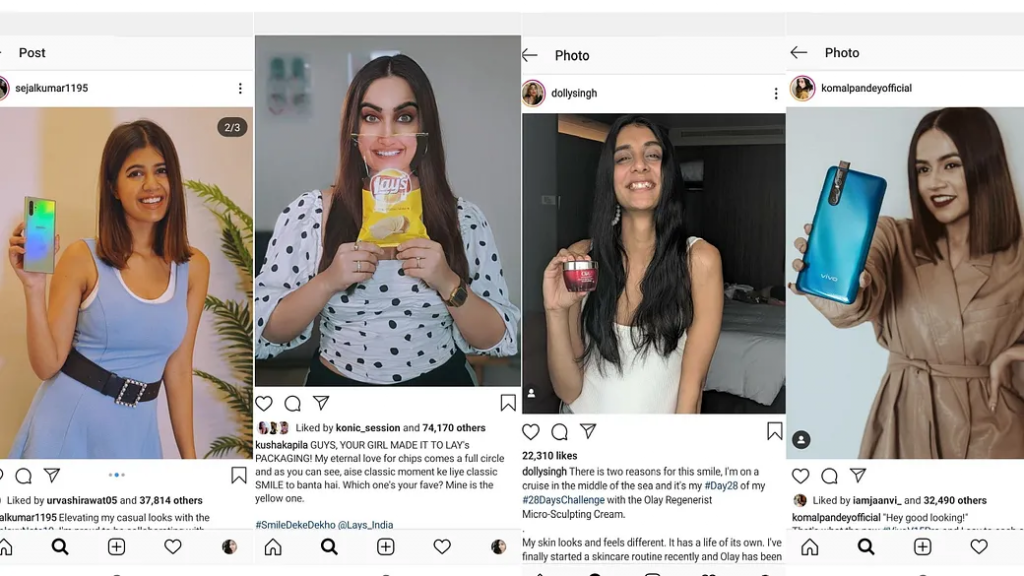 Source: Afaqs
Whether you run a local business or a national company, social media marketing is an integral part of your marketing strategy. It helps to validate your brand, increase brand awareness and customer loyalty and ensures overall growth of the business. 
Moreover, the service is not at all stressful to manage if you have the right digital marketing partner. To know more about social media marketing and how it can boost your business, leave us a message and we'll get back to you soon.
---
Four Keys To Amazon's Marketing Success
February 11, 2020
"The most important single thing is to focus obsessively on the customer. Our goal is to be Earth's most customer-centric company." – Jeff Bezos, CEO, Amazon.
With more than 50% share in the e-commerce industry,  Amazon has been riding the wave of success for a long time. Emphasis on efficiency and a customer-centric worldview have been the two major reasons for Amazon's immense popularity. For the brand, the idea has always been to make everything seamless, gratifying and as easy as possible. Amazon's marketing tactics are also based on this idea that has revolutionised the brand's success.
Here are 4 keys to Amazon's marketing success –   
Email is arguably the most important channel for marketing on Amazon. For most businesses where email marketing has been mostly about promotional messaging, newsletters and coupons, Amazon has a completely different and refined email strategy. They can be considered to be the pioneers of introducing highly personalized and product recommendation emails.
Amazon has 9 email templates that can be further personalized based on behaviour, purchase history, order value history, age, gender location, etc. The longer a customer is associated with Amazon, the more data can be stored and used for email strategies. The templates are Welcome, Receipt, Shipping, Upsell, Invite, Thank You, Black Friday Sale, Review and Browsing.
Amazon emails are very direct and specific, with a single call to action for customers to know what exactly needs to be done. Keeping the content and template consistent with the website creates a holistic experience for customers, leading to familiarity and trust. Apart from that, setting up a series of emails is also a good strategy for maximum success. By sending out a second email to a customer for cart abandonment campaigns, conversion can be increased by 20%.
2. Ratings & Review
86% of customers are known to read online reviews and more than 90% trust reviews in the same way as personal recommendations.
Even though ratings and reviews are a common feature of almost every e-commerce platform, Amazon was one of the first sites to incorporate a review system, since 1995. An important feature of their review tactics is customers are sent out emails for individual product reviews, even if they have purchased multiple items together. Moreover, the subject lines of the emails are also very specific to capture the customer's attention.  For example, customers are more likely to open an email with a product name in the subject line and review it than just a generic subject line. If they really liked or disliked a product, it is more likely for them to leave a review.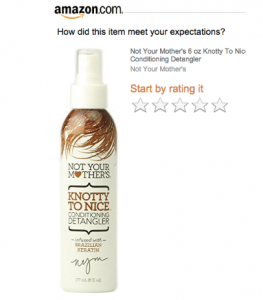 Known for their innovative strategies, Amazon has gone a step ahead by incorporating another idea to their review system by asking a pertinent question – "Was this review helpful?" This subtle but clever strategy makes it easier to find both positive and negative reviews on the platform.
3. Customer Loyalty Program
Loyalty programs should be such that it delivers exceptional value, and Amazon Prime can be considered to be one of the best examples of a customer loyalty program. For a customer who shops frequently on Amazon, it makes a lot of sense to have Prime, not to be just motivated to shop more but to make the most out of the investment.
Reports have revealed that Amazon loyalty program members "spend 5 to 20% more than non-members, and the purchase frequency also tend to rise by 5 to 20%."
Prime is an uncommon marketing strategy in several ways. This is because customers actually have to pay extra to get the membership. However, from a psychological point of view, it may create a sense of prestige. Regardless, for Prime members, it's worth the extra pay in return for fast and free shipping, cloud storage, free streaming shows, music and movies among other perks. 
An important aspect of these perks is continuity. Instead of giving a one-time reward, Amazon encourages looping in their loyal customers in a complete ecosystem with special benefits that last for a year, and even more in case of renewal. The incentives provided are also tangible and immediate, and all features can be used simultaneously. By creating such a seamless customer experience through its loyalty program, Amazon has witnessed a 5-10% increase in revenue. 
4. Advertising Campaigns
According to Hubspot, Amazon's advertising revenue is known to have been skyrocketed by 250%.
Amazon advertising was launched in 2018 to help sellers improve their brand and product visibility and get prime placements in the top of the search result pages. Similar to Google and Facebook Ads, sellers have to pay only when customers click on the ad. However, while Facebook and Google can only deduce buying intention, Amazon can use their first-hand customer purchasing data to improve ad targets across the whole purchasing funnel.
Amazon uses a sophisticated algorithm to gather customer information about the product types that would be most appealing for them. It also offers a report that provides insight regarding the search terms and keywords that work best, thereby allowing marketers to refine and optimize their product ads accordingly.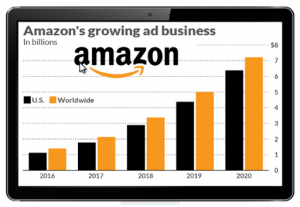 With the introduction of brand stores, Amazon's marketing has taken a further step to reach greater heights and rule the e-commerce industry.
Amazon does not do marketing just for the sake of doing it, instead, they thoughtfully choose strategies in alignment with their business goals. This is the primary reason for their unprecedented success. 
---
Top 5 Email Marketing Tips for Brands to Follow
February 7, 2020
"Don't use BIG words, they mean so little" – Oscar Wilde
Email is one of the most successful marketing mediums for spreading a message. Studies have shown that email marketing helps generate more sales than other forms of social media marketing on Facebook and Twitter.
Connecting to target audiences with the right message through email marketing is in absolute demand by brands. By incorporating email marketing in a digital campaign, small brands not only can generate more quality leads but can also connect to their prospects at a higher level in the sales funnel, eventually converting them into customers.
The correct procedure should be followed for constructing emails that include proper goals, short and accessible subject lines, attractive design and strategic content to grab the short attention span of customers.
Let us dive into some practical and effective email marketing tips:
1. Personalize emails
Personalization is one of the most important elements that brands need to focus on to succeed in every campaign. However, people misunderstand personalization as only addressing a subscriber by name or drafting an email in an informal manner. Although this is important, there's more to personalization such as:
By leveraging the power of personalization, brands can make their subscribers feel special, which in turn increases the chances of them doing business with the brand. Also, adding a personal touch to email marketing has a direct impact on the number of conversions.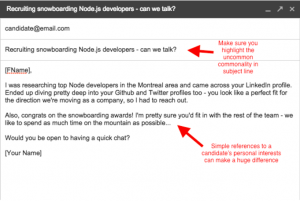 Source: https://s3-eu-west-1.amazonaws.com
2. Email segmentation
The emails that are being sent to target customers need to be relevant to their interests. Emails relevant to the recipient tend to drive 18 times more revenue when compared to generalized emails. 
Email segmentation involves dividing an email list into more refined targeted groups. This can help brands target customers based on personal preferences. Also, segmenting an email list based on the customer's age, gender, geographical location and buyer persona helps a brand send relevant and meaningful emails. This increases the chances of getting a higher number of sales in the long run.
Here are some ways to segment an email list:
Sending frequency

Survey results

Previous purchases

Purchase cycle

Email activity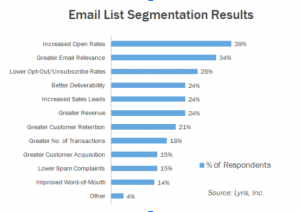 Source: https://cxl.com/
3. Regularity, timeliness and consistency of emails
Brands often tend to have the fear of being marked a spammer. However, brands can rest easy if they are sending out emails to subscribers who have willingly joined the email list. When businesses are making an effort to build and nurture a list of loyal subscribers who read their emails on a regular basis, there should be no hesitation in sending daily or weekly emails because this eventually helps to increase the number of sales.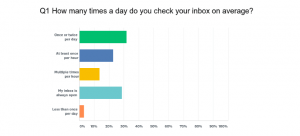 Source: https://blog.rescuetime.com
4. Short and clear emails
Email messages to subscribers should be short, concise, relevant and clear. Such emails help brands receive better results from the campaign. Keeping emails short, interesting and to-the-point also makes it easier for people to take the desired action. 
Some tips on how to keep emails short without miscommunicating it:
Draft as much required to convey the message

Use bullet points to break the email

Incorporate only one major call-to-action 
Also, keep in mind that most subscribers are likely to read an email on a mobile phone than on a desktop. Therefore, taking the brevity approach will be more feasible and effective.
5. Meaningful subject-line
The open rate of emails exclusively depends on the subject line. According to a study, emails having a personalized subject-line have 26% more open rate when compared to emails with a generic and non-personalized subject-line. Therefore the subject lines should be straightforward and transparent revealing what the content in the body could be about. Ultimately, for brands, it is not only about opening the emails once, but also building a trustworthy relationship with subscribers so that they open the emails again and again. 
Few tips that can be followed while crafting subject-lines:
Connect to subscribers on an emotional level so that they enjoy reading emails. The subject lines should be natural to let them know that they are receiving emails from a real human and not a robot.

Longer subject lines should be avoided as they tend to be confusing and also hard to read and understand. 

Emails that are personalized are more likely to be liked and shared. But avoid going overboard with it as it may come off as unprofessional.
Brands should always make sure that their emails convey what the audiences want to hear. The above email marketing tips may seem to be simple but when applied, can deliver positive results. Correct steps taken at the right time can gradually prove to be fruitful and may help maximize success. To know more about email marketing, leave us a message and we will get back to you.
---